Loading...



Funding for WKSU is made possible in part through support from the following businesses and organizations.
---
For more information on how your company or organization can support WKSU, download the WKSU Media Kit.

(WKSU Media Kit


)
---

Jeff St. Clair
Reporter/Producer, Local Host of All Things Considered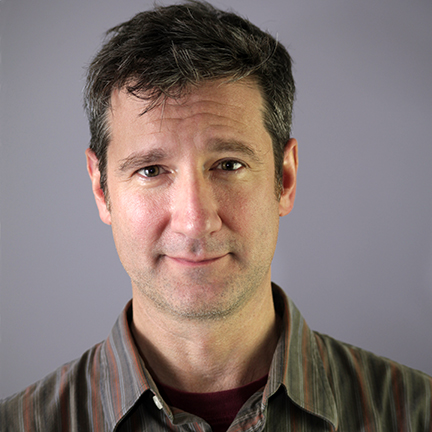 A career in radio was a surprising turn for me seeing that my first love was, and still is, science. I studied Chemistry at the University of Akron and for 13 years lived the quiet life of an analytical chemist in the Akron area... listening to WKSU in the lab all the while. Several small explosions and chemical spills helped me decide that it was time to look for a way out of the lab. In 1998 I landed a part-time position at WKSU and began hosting the Sunday local performance show, In Performance. The magic of radio did its work on me, and in December 2000 I permanently shed the lab-coat to join WKSU full-time and have never looked back.
I've hosted Morning Edition, the midday show Here and Now, and NPR's All Things Considered. I specialize in science reporting with my series Exploradio, as well as covering healthcare, business, and politics. I love doing news. It's perfect for someone like me - intensely curious ( i.e. nosy) and with a short attention span - "...on to the next story!" I'm grateful I've finally found my niche.
WKSU is one of those rare places where creativity and technology come together to create a product that touches your intellect and your soul—it makes you laugh and carries you through times of reflection. Maybe a kid listening today will be inspired to make the world a better place because of something he or she heard on WKSU. I'm extremely proud to be part of one of the best stations in the public radio system.
I enjoy living in Kent along with my wife, Marta, and my three wonderful children.

Contact Jeff St. Clair()
---
More WKSU Staff

Adam Mullen,
Senior Sales Associate, Underwriting

Amanda Rabinowitz,
Local Host of Morning Edition and The Takeaway

Andrew Meyer,
News Director

Ann VerWiebe,
Marketing Associate

Catherine Tribuzzo,
Account Clerk

Chuck Poulton,
Senior LAN Administrator

Dan Kuznicki,
LAN Administrator

David Fuente,
Promotion Liaison

Ele Ellis,
Program Director

James D. Smith,
Senior Sales Associate, Underwriting

Jeff St. Clair,
Reporter/Producer, Local Host of All Things Considered

Joe Gunderman,
Production Coordinator

Jon Nungesser,
Producer

Joyce Adams,
Membership Manager

Judy Yasenosky,
Special Assistant

Kabir Bhatia,
Reporter/Producer

Kandy Neal,
Operations Coordinator

Kate Murray,
Senior Sales Associate, Underwriting

Kevin Niedermier,
Reporter/Producer

Linda Fahey,
Senior Director of Content

Linda Moore,
Accounting Specialist

M.L. Schultze,
Reporter/Web Editor

Mark Pennell,
Announcer / Producer

Mark Syroney,
Director of External Affairs

Mary Ellen Powers,
Fiscal Manager

Natalie Pillsbury,
Associate Director of Advancement

Rick Cruz,
Broadcast Engineer

Sherry Sommers,
Senior Receptionist

Sue Underwood,
Membership Specialist

Tim Smith,
Senior Sales Associate, Underwriting

Tim Rudell,
Reporter

Vivian Goodman,
Reporter/Producer
Page Options

Print this page

E-Mail this page