Loading...



Funding for WKSU is made possible in part through support from the following businesses and organizations.
---
For more information on how your company or organization can support WKSU, download the WKSU Media Kit.

(WKSU Media Kit


)
---

WKSU on Facebook and Twitter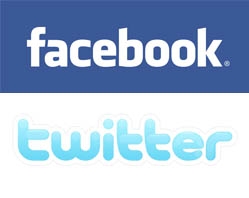 Originally started as a way for Harvard students to meet each other online, Facebook is quickly gaining popularity with people of all ages. The social networking site allows individuals to set up free personal pages and connect with friends, relatives and like-minded people all over the world, sharing updates, pictures, links and other fun facts.

By becoming a fan of WKSU, you will let your network know that you value quality public radio programming. The fan page will host links to WKSU news reports, information on events, pictures, videos and more. Visit Facebook, search for WKSU and click on the become a fan link to get started.

Twitter was created in 2006 as a way for businesses to make it easier for people working on the same project to communicate with short, 140 character posts. It has since become a way to connect with colleagues, others in the same industry, or people that simple seem interesting around the world. Those with a presence on the free site include NPR, CNN, and BBC.

WKSU has launched two Twitter feeds that offer updates on stories from the station's award-winning newsroom, information on station events, playlist details and more. To receive the main WKSU Twitter feed featuring stories from the award-winning WKSU newsroom, follow @WKSU or go to Twitter.com/WKSU. For a feed of music and programming details, follow the WKSU playlist @WKSUnow (Twitter.com/WKSUnow).

---
More Features & Events

Hot Picks: This Week's Smart Stuff

Folk Alley.com—All Folk Music! All The Time!