Pre-sale tickets available for the Moody Blues at E.J. Thomas Hall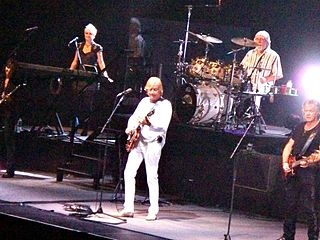 Rock legends The Moody Blues continue the celebration of the 45th Anniversary of their landmark album Days of Future Passed with a worldwide tour. Along with this record-breaking tour, Johnny Depp's film Dark Shadows, features The Moody Blues' legendary classic hit, "Nights In White Satin," in the film and on the soundtrack. "Nights In White Satin," originally released from the Days of Future Passed album, is one of the biggest selling singles in history, and hit #1 three separate times on Billboard.

Live Nation presents the Moody Blues at The University of Akron's E.J. Thomas Hall on Monday, Dec. 3. Tickets go on sale to the general public on Friday, Aug. 10 at 11 a.m., but WKSU listeners can purchase seats early this Thursday, Aug. 9 from 10 a.m. to 10 p.m.

Use the code WKSU to buy tickets through Ticketmaster through this link during presale hours.