Loading...



Funding for WKSU is made possible in part through support from the following businesses and organizations.
---
For more information on how your company or organization can support WKSU, download the WKSU Media Kit.

(WKSU Media Kit


)
---

Download Passes for 'Hitchcock'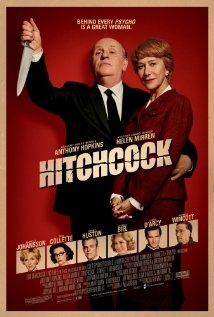 Based on the life of legendary film director Alfred Hitchcock, Hitchcock takes place in the time surrounding his filming of Psycho -- a movie that was controversial at the time but has ultimately remained a cinematic classic. As his greatest successes seem to be behind him, Hitchcock becomes obsessed with filming a very unpopular project that many see as doomed to fail. Anthony Hopkins stars as the master, with Helen Mirren playing his supportive wife and business partner, Alma Reville (Scarlet Johansson, Toni Collette and James D'Arcy also star).

WKSU members can log on to www.gofobo.com/rsvp and download passes to see the new film, Hitchcock at the Cedar Lee Theatre in Cleveland Heights on Thursday, Dec. 6 at 7:30 p.m. Passes are limited and available on a first-come, first-served basis. WKSU members should use the code WKSUH6TH to reserve their passes. Seats are limited and passes do not guarantee admission.

Download Instructions:
Go to www.gofobo.com/rsvp. You will need to register if they have not done so in the past. (Please note: during the registration process, there is an option to opt out of future screening invitations) Then you will enter the following code: WKSUH6TH. This code is unique to WKSU members. Each pass has a unique barcode and copies will not be accepted.

Fox Searchlight Hitchcock playlist.



---
More Features & Events

Hot Picks: This Week's Smart Stuff

Folk Alley.com—All Folk Music! All The Time!