Loading...



Funding for WKSU is made possible in part through support from the following businesses and organizations.
---
For more information on how your company or organization can support WKSU, download the WKSU Media Kit.

(WKSU Media Kit


)
---

Gospel Meets Symphony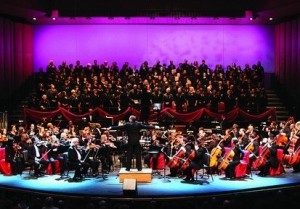 Gospel Meets Symphony has been a powerful force in Akron for 20 long years. Come join in what brings the Akron community together by sharing in memories from past years and experiencing all the talent that Akron has to offer. Christopher Wilkins will be the conductor for the evening, and Jennifer Mekel Jones will be the chorus master. Special guests include Divine Hope and YEPAW.

The concert will be Feb. 23 at 7 p.m. at the University of Akron's EJ Thomas Hall.

---
More Features & Events

Hot Picks: This Week's Smart Stuff

Folk Alley.com—All Folk Music! All The Time!