Loading...



Funding for WKSU is made possible in part through support from the following businesses and organizations.
---
For more information on how your company or organization can support WKSU, download the WKSU Media Kit.

(WKSU Media Kit


)
---

Thomas Hampson Makes a Delayed Appearance in Akron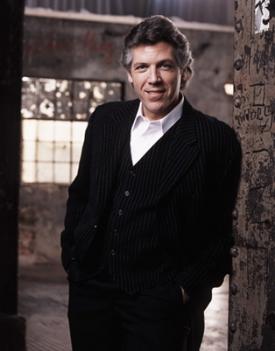 The American baritone Thomas Hampson concert has been rescheduled for Sunday, March 3, 2013 at 2:30 p.m. at The University of Akron's E.J. Thomas Hall. Hampson enjoys an international career as recitalist, opera singer and recording artist. He has performed in the world's most important concert halls and opera houses with many of today's most highly-esteemed singers, pianists, conductors and orchestras. Recently, he starred in a new production of Verdi's Macbeth at the Met.

As a recitalist, Mr. Hampson has won worldwide recognition for his thoughtfully researched and creatively constructed programs. A leading advocate of American song, Hampson enjoys a long-standing relationship with the Library of Congress, as both a performer and a scholar of music and poetry.

In Akron, he will be joined by Craig Rutenberg on piano to perform selections from Hampson's "Song of America" project. The "Song of America" project reaches a broad audience, allowing a wide range of listeners to experience America's rich history as told through its song. Audiences will experience the poetic and musical legacy of song that has shaped American culture through the centuries.

Shortly following the afternoon performance, Hampson will conduct a master class on the stage of E.J. Thomas Hall with four university vocal students, one each from The University of Akron, Kent State University, Cleveland Institute of Music and Oberlin Conservatory of Music. This master class is open to the public and anyone attending the performance is invited to remain and observe this master teacher coaching four aspiring vocal students.

Find more information about this concert and the entire Tuesday Musical schedule online at TuesdayMusical.org.

---
More Features & Events

Hot Picks: This Week's Smart Stuff

Folk Alley.com—All Folk Music! All The Time!