Loading...



Funding for WKSU is made possible in part through support from the following businesses and organizations.
---
For more information on how your company or organization can support WKSU, download the WKSU Media Kit.

(WKSU Media Kit


)
---

Download Passes for a Virtual Tour of 'Manet: Portraying Life'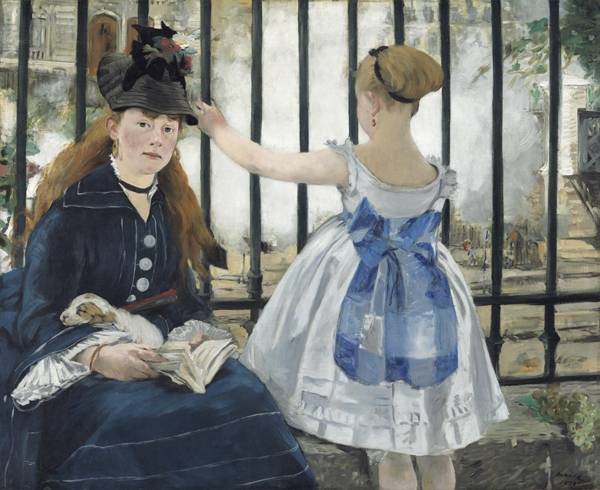 This eagerly awaited exhibition at the Royal Academy of Arts, London, will be the first ever major exhibition in the UK devoted to the portraiture of Edouard Manet. Spanning the entire career of this enigmatic, and at times controversial, artist, Manet: Portraying Life will bring together great works from across Europe, Asia and the US. Manet's engagement with portraiture has never been explored in an exhibition form, despite it forming around half of his artistic output. Manet painted his family, friends and the literary, political and artistic figures of his day, giving life not only to his subjects but also to Parisian society of the time.

The exhibition consists of more than 50 works; including masterpieces like "Music in the Tuileries," "Olympia," "Luncheon on the Grass" & "The Railway." Also featured are portraits of Manet's most frequent sitter, his wife Suzanne Leenhoff, luminaries of the period Antonin Proust, Émile Zola and Stéphane Mallarmé, and scenes from everyday life revealing Manet's forward-thinking, modern approach to portraiture.

The event also reveals exclusive behind-the-scenes moments of the exhibition's preparation - moments usually hidden from view - and interweaves a detailed, superbly crafted biography of Manet and 19th century Paris. Host Tim Marlow - with expert guests - looks at the work of one of the all-time great artists.

WKSU members can request two tickets to see Manet: Portraying Life for one exclusive showing on Thursday, April 11 at 7:30 p.m. Limited passes are available for the following locations (we will fulfill requests on a first-come, first-served basis):
This page will be updated as passes are claimed
Montrose Movies,
Hudson Cinema,
Cinemark in Mansfield,
Cinemark Tinseltown in North Canton,
Cinemark in Sandusky,
Southpark Mall in Strongsville,
Cinemark at Valley View,
Regal Crocker Park,
Movies 10 in Wooster.
Please request a specific theatre and showtime in your email!

To request two tickets, send an email with your choice of theatre and date you want to attend, your name and mailing address to HotPicks@wksu.org with "Manet" in the subject line. The filter issue with the Hot Picks email has been addressed.

Because tickets will be mailed, all requests must be made by noon on Friday, March 29. Passes need to be redeemed at the theatre's box office at least 10 min. before the show. Seating is limited and tickets are on sale to the public, so please arrive early.



---
More Features & Events

Hot Picks: This Week's Smart Stuff

Folk Alley.com—All Folk Music! All The Time!