Loading...



Funding for WKSU is made possible in part through support from the following businesses and organizations.
---
For more information on how your company or organization can support WKSU, download the WKSU Media Kit.

(WKSU Media Kit


)
---

Enjoy a WKSU Member Discount for 'Deathtrap'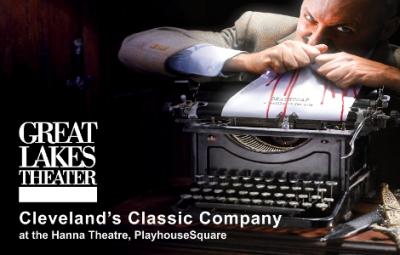 Great Lakes Theater welcomes WKSU members to the Hanna Theatre in PlayhouseSquare on Friday, Feb. 21 for a special member night for Ira Levin's twisted thriller Deathtrap. When a once successful Broadway playwright struggles to overcome a dry spell that's resulted in a string of flops and a shortage of funds, anxiety ensues. His fortunes turn when one of his students shares a brilliant new script with blockbuster potential. Resolved to resurrect his collapsing career, the covetous playwright conceives of a treacherous trap to snare the script and take credit for its creation. Murderous machinations result, springing to a surprising conclusion that will leave audiences breathless.

Use the code PR4 when ordering and purchase A-level tickets at half price for Deathtrap on Feb. 21. WKSU members also receive a $10 discount on A-level tickets for other Great Lakes Theater performances by using the code KSU at time of purchase. All ticket offers are subject to availability. Offers not valid retroactively, in conjunction with any other offer or on B-Level or student priced tickets.

---
More Features & Events

Hot Picks: This Week's Smart Stuff

Folk Alley.com—All Folk Music! All The Time!