Loading...



Funding for WKSU is made possible in part through support from the following businesses and organizations.
---
For more information on how your company or organization can support WKSU, download the WKSU Media Kit.

(WKSU Media Kit


)
---

The Cleveland International Film Festival - March 19-30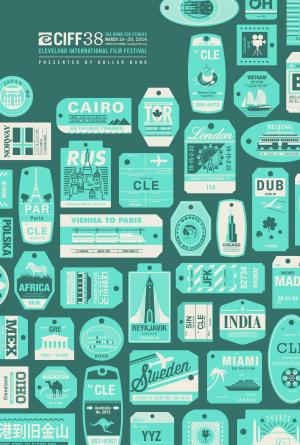 The Cleveland International Film Festival adds another full day of screenings as it takes up residence in Tower City Cinemas from March 19-30. Now in its 38th year, the CIFF brings a wide-range of contemporary international, documentary and American Independent films to thousands of movie fans in Northeast Ohio. For 12 days, filmgoers throughout the region have the opportunity to view 180 feature films and a similar number of short subjects from more than 60 countries.

To make it easier to navigate the expansive list of movies, CIFF films are organized into topic "sidebars," including Local Heroes (films made about and set in Northeast Ohio), 10% Cinema (LGBT-themed films), Jewish and Israeli Vision, It's Easy Being Green (films dealing with environmental issues), Family Films, Music! Movies! and others. Filmmakers and other guests engage the audience in discussions following many screenings, and a mini-festival called FilmSlam is held for high school students.

Thanks to a grant from The Academy of Motion Picture Arts and Sciences, CIFF presents Focus on Filmmakers - a program designed to showcase minority and less visible artists. This year Focus on Filmmakers emphasizes the LBGT community with films and filmakers focusing on gay and trangendered issues and stories.

Regular ticket prices are $12 for CIFF members, $14 for non-members, and $12 for students and seniors the day of the show. By using the code "WKSU," station members can receive a $2 discount on their CIFF tickets good for any Festival Film (unless otherwise specified). Members can purchase tickets online at www.clevelandfilm.org, through the Ulmer & Berne Film Festival Box Office in the lobby of Tower City Cinemas, or by phone at 877-304-FILM (3456).

---
More Features & Events

Hot Picks: This Week's Smart Stuff

Folk Alley.com—All Folk Music! All The Time!