Loading...



Funding for WKSU is made possible in part through support from the following businesses and organizations.
---
For more information on how your company or organization can support WKSU, download the WKSU Media Kit.

(WKSU Media Kit


)
---

Downtown@Dusk at the Akron Art Museum on June 19 - August 7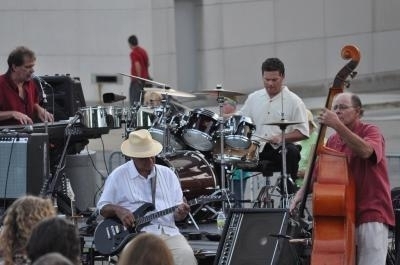 The Akron Art Museum celebrates summer in the shadow of iconic building with its popular after-work concert series, Downtown@Dusk. The eight-week series now takes place under the shade of the Northeast Ohio Golf Charities Terrace, with ample free parking available after 6 p.m. in the library's parking garage directly across the street. Enjoy the music Thursdays from 6:30 p.m. to 8:30 p.m. with treats and beverages available for purchase from the museum's iQcafe. WKSU is proud to provide concert emcees and to continue its role as media sponsor for Downtown@Dusk.

2014 Concerts:

June 19-Anne E. DeChant (Americana)

June 26-15 60 75 The Numbers Band (Blues/Rock)

July 3-The Wanda Hunt Band (R&B)

July 10-The Speedbumps (Neo Folk)

July 17-Zach (Singer/Songwriter)

July 24-Horns and Things (Jazz)

July 31-JD Eicher & the Goodnights (Pop Rock)

August 7-Blu Monsoon (Jazz)

---
More Features & Events

Hot Picks: This Week's Smart Stuff

Folk Alley.com—All Folk Music! All The Time!