WKSU Event - What Maisie Knew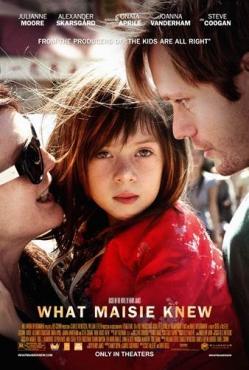 Sorry, there are no more passes available for this event.
Vouchers for the May 23 screening of
What Maisie Knew
have all been claimed. If you have a voucher, you must present it at the Cedar Lee box office no later than 7:30 p.m. (it is strongly suggested that you arrive early - vouchers do not guarantee admission and seating is limited).
Additional Information

Official film website

Cleveland Cinemas Page

Each household is eligible for one voucher only (good for two admissions).

Only 30 vouchers are available for this screening.

Seating is limited and available on a first-come, first-served basis.

Please arrive early, having a voucher does not guarantee admission.