Loading...



From WKYC.COM / TV 3
Get the latest school closings and delays


Funding for WKSU is made possible in part through support from the following businesses and organizations.
---
For more information on how your company or organization can support WKSU, download the WKSU Media Kit.

(WKSU Media Kit


)
---


WKSU Announces New Weekend Line-up

On July 11 and 12, WKSU introduces new schedules for Saturday and Sunday. The line-ups include adding The Moth Radio Hour and America's Test Kitchen to create a storytelling block on Saturdays and a food-centric block on Sundays.

(more

)
---
WKSU Staff Brings Home Nine Excellence in Journalism Awards

WKSU staff members were recently honored with nine Ohio Excellence in Journalism Awards from the Press Club of Cleveland, including Best in Show for Best Radio Newscast and first-place awards for Tim Rudell and Amanda Rabinowitz.

(more

)
---
WKSU on Facebook and Twitter

Become a fan of WKSU on Facebook and follow @WKSU on Twitter for online updates and more. Follow @WKSUnow for the WKSU playlist.

(more

)


Thursday, July 2, 2015
---
Wednesday, July 1, 2015
---
Tuesday, June 30, 2015
---
Monday, June 29, 2015
Gov. Kasich to announce 2016 presidential bid July 21
Other headlines: Third Lake Erie raw sewage overflow in two weeks; Flooding affects Ohio corn fields Morning headlines for Monday. June 29, 2015:


Gov. Kasich announcing presidential bid on July 21
Third Lake Erie raw sewage overflow in two weeks
Flooding affects Ohio corn fields
Cleveland Shoreway construction and reduced speed limit begins
Put-In-Bay police chief goes on trial in October
Remains of missing Korean soldier buried Akron
Higher gas prices to start the week
Make-A-Wish Foundation helps a North Royalton school
Third wettest June on record in Cleveland
Nine injured in Crocker Park fireworks accident
Border Patrol racial profiling lawsuit wraps up testimony in Toledo
Federal government taking away Brimfield's armored personnel carrier
University of Akron ranks last in football attendance in 2014
Amanda Rabinowitz reports
---
Sunday, June 28, 2015
(more WKSU news
)

---

Subscribe to the WKSU News RSS feed, and get the latest WKSU news headlines delivered directly to your computer. Add the WKSU News RSS Feed to your news agregator.

---

Subscribe to the WKSU News podcast, and download mp3 versions of the latest WKSU news stories directly to your computer or mp3 player. Add the WKSU News Podcast Feed to your Podcast application.

Visit Wikipedia's Podcasting Page for more information on Podcasting.


Try Out New Shows During WKSU's Summer Vacation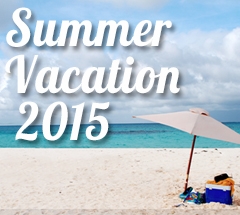 During the week of July 6, WKSU will air select weekend programs at 11 a.m. Monday through Friday. Experience your favorite shows - including 'This American Life' and 'Snap Judgment' - in a new way and discover programs scheduled to be added to WKSU's new weekend line-up on July 11!

(more

)
---
Mean Kids: Bullying in School

Bullying is a bigger problem in Northeast Ohio than in the nation as a whole. It happens more often and it's reported less frequently. Our region has also been rocked by the suicides of bullying victims who saw no other way out. In this series, Mean Kids, WKSU's Vivian Goodman takes a closer look at the bullies, their targets and their weapons, as well as the tools Northeast Ohio is using to fight the problem.

(more

)
---
Kent State 1970: Hear it now

At the time of the events, WKSU reporters caught many of the key developments leading up to the shooting, the day of the tragedy and of the aftermath. The original audio, as well as photographs, reports and other text, has been gathered on a special web site: kentstate1970.org.

(more

)
---
May 4th Remembered

On May 4th, 1970, Ohio National Guard troops opened fire on Kent State students protesting the invasion of Cambodia, the escalation of the Vietnam War - and the presence of the guard on campus. Four students died; nine were wounded. The scene became an icon for the Baby Boom generation. And this year, it was added to the National Register of Historic Places, as a site that contributed significantly to the understanding of the nation's history and culture. But for many, the history is not national. It's personal. And while it's fading out of many textbooks and memories, it's fresh in the lives of many others. WKSU is taking a look at the personal stories and larger lessons that grew from May 4, 1970.

(more

)
---
Good Jobs In Bad Times

The WKSU newsroom dove into the murky waters of the current employment situation in Northeast Ohio with the 8-part series Good Jobs in Bad Times. With their reports, the award-winning news staff covered topics that include high-paying tech jobs, careers that don't need a 4-year degree, the re-growth of agriculture as industry, working part-time full-time, drastically changing career paths, the truth about healthcare, bridge jobs after graduation and the future of the NE Ohio employment outlook.

(more

)
---
(more features

)