Loading...



From WKYC.COM / TV 3
Get the latest school closings and delays


Funding for WKSU is made possible in part through support from the following businesses and organizations.
---
For more information on how your company or organization can support WKSU, download the WKSU Media Kit.

(WKSU Media Kit


)
---


The Takeaway on Ferguson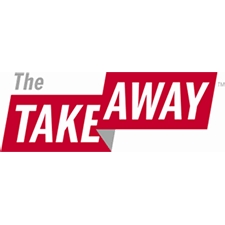 The Takeaway presents special coverage on the events in Ferguson, Missouri on Wednesday's show.

(more

)
---
Gay Games 9: Bringing the World to Ohio

From August 9 – 16, the International Gay Games take up residence in Cleveland and Akron in what promises to be an inclusive sporting and cultural event. Listen to WKSU for updates and follow the station on Facebook, Twitter and Tumblr for ground-level reports and images.

(more

)
---
WKSU on Facebook and Twitter

Become a fan of WKSU on Facebook and follow @WKSU on Twitter for online updates and more. Follow @WKSUnow for the WKSU playlist.

(more

)


Saturday, August 23, 2014
---
Friday, August 22, 2014
Pepper says DeWine's million dollar contracts dwarf his parking tickets
Democrat accuses the Republican incumbent of pay-to-play politics With hopes of winning the governorship damaged by scandals surrounding Ed FitzGerald, Ohio Democrats are shifting resources from the top of the ticket to a campaign focused on getting out the vote to boost their other statewide office candidates. One of the down-ticket Democrats in David Pepper, who is running an aggressive campaign against Attorney General Mike DeWine. He was stumping in Northeast Ohio Friday. And he was pushing voters to pay more attention to millions of dollars in contracts awarded by DeWine to campaign donors than to the $10,000 in parking tickets Pepper had accumulated over 14 years. (more)
Ohio Senate president weighs in on Common Core -- without committing
Sen. Keith Faber was noncomittal on the repeal bill The Ohio House is preparing to conduct a second week of hearings on a controversial proposal to repeal the Common Core, the standards created by education experts from around the country, including Ohio. Opponents, including conservative bloggers, say the Common Core represents a federal takeover of education. But top Republican leaders including Gov. John Kasich and Senate Education Committee Chair Peggy Lehner have disputed that argument. Now Senate President Keith Faber of Celina is weighing in. He says he is prepared to take a good look at the bill if it were to pass the House. Andy Chow reports
---
Thursday, August 21, 2014
The next chapter for Cleveland's League Park begins Saturday
The predecessor to Municipal Stadium reopens for school and public use After years of planning, Cleveland's historic League Park reopens this weekend. The ballpark, located at the corner of Lexington Avenue and East 66th Street was home to the Indians for 45 years beginning in 1901. They won a World Series title there in 1920. It's also where Babe Ruth hit his 500th home run and where the Cleveland Buckeyes won the Negro World Series in 1945. The $6.3 million in renovations began in 2011. Ken Krsolovic co-authored a book about the history of League Park. He says the upgrades are impressive, including a museum and artificial turf field. and he says the restorations capture the feel of the old stadium. Amanda Rabinowitz reports
---
Wednesday, August 20, 2014
---
Tuesday, August 19, 2014
(more WKSU news
)

---

Subscribe to the WKSU News RSS feed, and get the latest WKSU news headlines delivered directly to your computer. Add the WKSU News RSS Feed to your news agregator.

---

Subscribe to the WKSU News podcast, and download mp3 versions of the latest WKSU news stories directly to your computer or mp3 player. Add the WKSU News Podcast Feed to your Podcast application.

Visit Wikipedia's Podcasting Page for more information on Podcasting.


Mean Kids: Bullying in School

Bullying is a bigger problem in Northeast Ohio than in the nation as a whole. It happens more often and it's reported less frequently. Our region has also been rocked by the suicides of bullying victims who saw no other way out. In this series, Mean Kids, WKSU's Vivian Goodman takes a closer look at the bullies, their targets and their weapons, as well as the tools Northeast Ohio is using to fight the problem.

(more

)
---
Kent State 1970: Hear it now

At the time of the events, WKSU reporters caught many of the key developments leading up to the shooting, the day of the tragedy and of the aftermath. The original audio, as well as photographs, reports and other text, has been gathered on a special web site: kentstate1970.org.

(more

)
---
May 4th Remembered

On May 4th, 1970, Ohio National Guard troops opened fire on Kent State students protesting the invasion of Cambodia, the escalation of the Vietnam War - and the presence of the guard on campus. Four students died; nine were wounded. The scene became an icon for the Baby Boom generation. And this year, it was added to the National Register of Historic Places, as a site that contributed significantly to the understanding of the nation's history and culture. But for many, the history is not national. It's personal. And while it's fading out of many textbooks and memories, it's fresh in the lives of many others. WKSU is taking a look at the personal stories and larger lessons that grew from May 4, 1970.

(more

)
---
Good Jobs In Bad Times

The WKSU newsroom dove into the murky waters of the current employment situation in Northeast Ohio with the 8-part series Good Jobs in Bad Times. With their reports, the award-winning news staff covered topics that include high-paying tech jobs, careers that don't need a 4-year degree, the re-growth of agriculture as industry, working part-time full-time, drastically changing career paths, the truth about healthcare, bridge jobs after graduation and the future of the NE Ohio employment outlook.

(more

)
---
(more features

)