Vienna's Musikverein - where this tour culminates later this week - is where history was made. But Linz, Austria, is breaking new ground in the presentation of classical music with the help of advanced media technology in its new Musiktheater. There, Ars Electronica of Linz and other graphic, sculptural and architectural wizards have created a unique environment for modern fans of a classic art form.

However, the hall is an opera house. It was built for singers, not symphonic players, and many people here believe that the Cleveland Orchestra's magnificent dynamics from fortissimo to pianissimo were not shown to their best advantage at Monday night's concert.

Before the concert, I caught up with two people who have known Linz native and orchestra Music Director Franz Welser Möst rather well.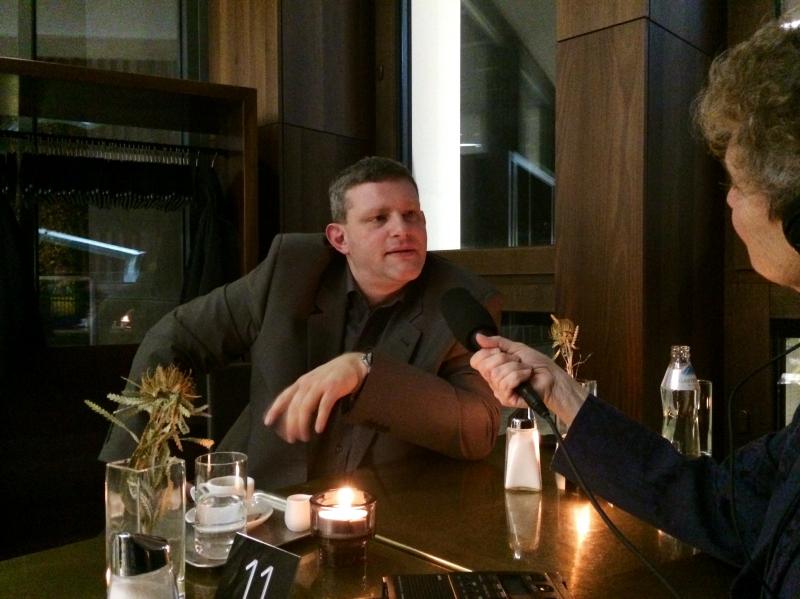 Michael Wruss was a student with at the high school where Welser Möst got his musical start, is now a teacher there, and remembers playing in the earliest concerts Franz Welser Möst conducted. Playing for him, Wruss says, "You have the feeling that you're important. You have to be very disciplined and you really have the feeling that you have to give your best."
He says European and American orchestras bring different strengths, and Welser Möst blends them. "There's … more discipline, more brilliance, more technical merits in American orchestras, and here's a man conducting who knows the European way to bring emotions into music. And I think that's a very good combination.'
Reiner Mennicken is artistic director of the State Theater of Linz, which opened in April. "With this new building, we open a new chapter for the cultural history of Austria, he says. "Linz has a new eye catcher, or 'ear catcher,' you could say."
He says Welser Möst and the Cleveland Orchestra performing here "is fulfilling another dream for the population and also for the artistic colleagues of the house, for sure."
It was an all-Beethoven program Monday night in Linz, and there's lots more Beethoven to come later this week at the Vienna residency.