Imagine moving 100 trunks full of delicate musical instruments to eight cities in 18 days. That's the responsibility of the Cleveland Orchestra stage hands, and they're always note-perfect, just like the musicians.


Joe Short says he's always been a backstage guy. He began his career in stage lighting, then transitioned to corporate work, rock shows and even Broadway. His first tour with the Cleveland Orchestra was in 1998 to Japan, Hong Kong and China, and today he's in his 13th season as the orchestra's stage manager.

He says the most stressful part of his job is shipping the very valuable cargo – the musicians' instruments.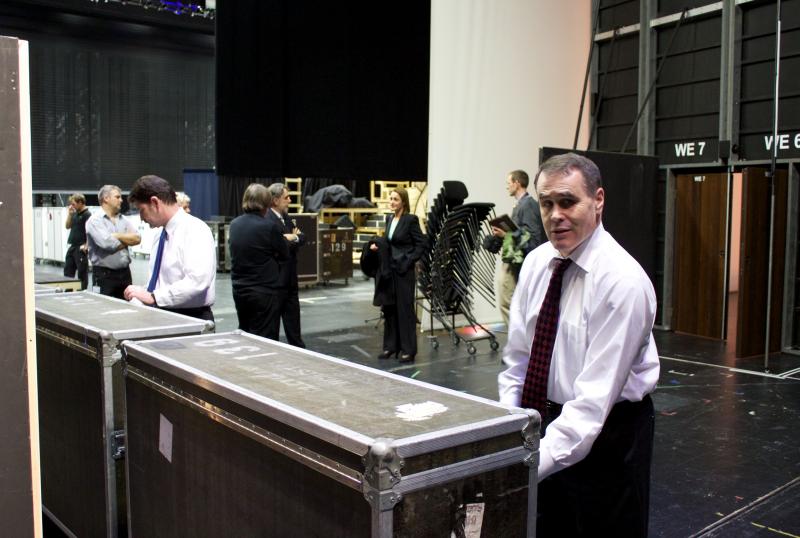 "They certainly are very valuable and it's interesting – not just valuable in the dollars sense category, but also very valuable in the sense that some musicians, they'll spend half their career, five years perhaps at the minimum, searching for that perfect violin.
"So we have a very, very, very successful record of no damage; certainly not serious damage to any instruments. However, what adds to the stress is the personal relationship that each musician has with their instrument and how important that particular instrument is to their career."
Keeping the temperature just so
Shipping them requires building pallets, loading and unloading cargo hulls in planes, and traveling with two 53-foot trucks.
"There's about 130 trunks depending on how much percussion we're bringing. One thing that we pay very close attention to … is the temperature. Especially this time of year when it starts getting cold, we really have to guard against any of the instruments being exposed to the cold weather and then – even more so -- they're immediately brought into a warm building. So we're very paranoid about that."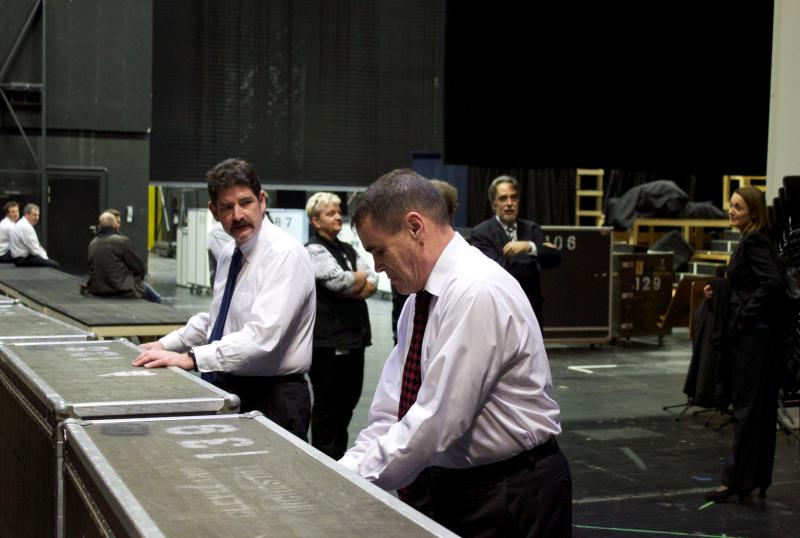 The trucks are temperature controlled, maintaining a temperature of 68-72 degrees. "I actually have sensors that I had in a violin case, in a base case, that I can check and make sure that that's being maintained.
"And then they're put on part of the aircraft that is very much watched and temperature controlled -- usually the part of the aircraft that ships things such as live lobster. "
The instruments are kept under wrap and seal to keep out moisture on the tarmac. And some of the instruments carry their own, smaller, instruments.
But "it can often be tough on musicians in the double bass or cello section, trombone section, just because of the nature of our travel . … It can be several days until they see their instrument."