Loading...



From WKYC.COM / TV 3
Get the latest school closings and delays


Funding for WKSU is made possible in part through support from the following businesses and organizations.
---
For more information on how your company or organization can support WKSU, download the WKSU Media Kit.

(WKSU Media Kit


)
---

Government and Politics




Thursday, August 16, 2012




Husted sets uniform early voting hours




His decision extends weekday hours, but still forbids weekends




by WKSU's STATEHOUSE CORRESPONDENT JO INGLES


This story is part of a special series.



Reporter
Jo Ingles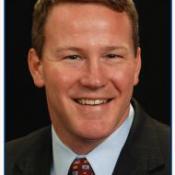 After disparate decisions favored longer hours for Republican parts of Ohio, Secretary of State Jon Husted ordered uniform hours for early voting statewide.
Download (WKSU Only)
In The Region:
Secretary of State Jon Husted has directed elections boards in all 88 Ohio counties to offer uniform hours for early, in-person voting. Ohio Public Radio's Jo Ingles reports.
Ohio Secretary of State Jon Husted is setting hours for early voting in all counties throughout the state.
"They will remain open the first three weeks of the election from 8 to 5. They will, on the last two weeks before the election, be open from 8 to 7. There will be a couple of exceptions to that. That would be Tuesday October 9th when they are required by law to be open until 9 p.m. to accept voter registrations. Along the way there is a holiday for Columbus Day in which all boards of elections will be closed. And then the final Friday, statutorally, all boards will be closed at 6 p.m."
Husted says this a fair solution to solve a problem created when some election boards in Republican counties planned to hold late weeknight and weekend hours while other elections boards in Democratic counties could not.
---
---
---