The third annual poll of civility released this summer by KRC Research says nearly two thirds of Americans think incivility is a problem, nearly three quarters say civility is declining, and eight in 10 say politics is sliding further and further into the muck.
But Doug Oplinger says neither the Beacon Journal – nor its partners in the civility project -- the University of Akron's Bliss Institute, Civic Commons and Summit County faith leaders -- needed a poll to tell them there's a problem.
"Each of us noticed that people were using name-calling, and code words, things that stirred anger, and they couldn't carry on civilized conversations. We picked up on it in the newsroom, and John Green (of the Bliss Institute) found it in polling and studies of on-line comments in newspapers, and the pastors were hearing it just in their conversations."
"Mad as hell"
Oplinger says that led to an impromptu meeting, which in turn, led to a multi-pronged project "to try to understand first of all what's making people angry" through focus groups, polling and news stories.
And "then the faith community would come together and try to figure out, 'How are we going to change the way people expect to have these conversations?'"
So far, project has held as many as 30 focus groups with topics including race, guns, the military, family relations, same-sex marriage and religion.
Some participants signed up specifically to talk about civility. Others signed up for groups Oplinger labels as "I'm mad as hell, and I want to come talk about it." And he says even most of those ended up with open, civil discussions.
Religion often divides
But he says the whole project has to go beyond talk to succeed.
"There has to be eureka moments; there has to be an opportunity for people to see we can go beyond agreeing to disagree. They have to realize that we come from very different perspectives but we can find something we can agree on and we can act on that."
He says so far, the toughest talk has focused on religion.
"I found religion to be the most divisive issue," Oplinger says. But as the conversation progressed, "you could see people beginning to understand that, if you're not like me, you're not necessarily evil. … They began to have a little bit more faith in human kind, I think."

Scoring the campaigns and media
The project has a practical side, as well.
John Green of the Bliss Institute has been working with a panel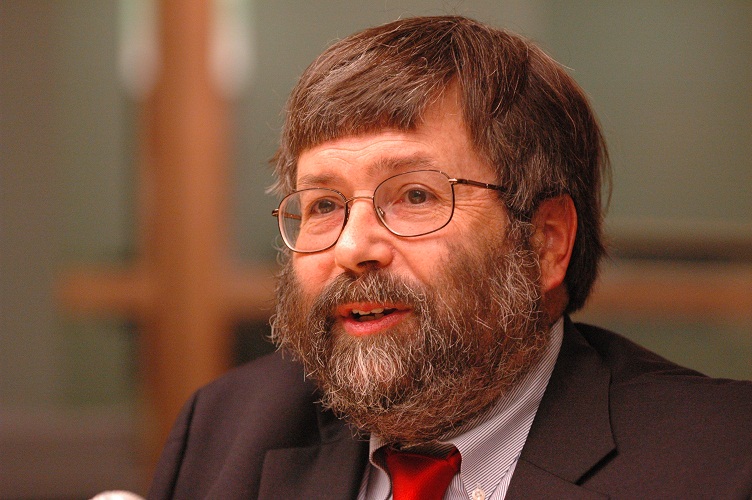 to try to come up with guidelines on what a civil conversation looks like, which pastors will challenge the community to adopt. The guidelines also will be taken to political campaigns and to the media to challenge them to abide by the guidelines in speeches and advertising.

The panel is also putting together a score sheet that will be used to grade political advertising, along the same lines as PolitiFact measures factual accuracy of ads.

So what is civility anyway?
Oplinger says so far, it's been easier to define what is uncivil, rather than civil.

"If it's a personal attack in which you're belittling someone; if you are questioning their motives in a way that's attacking, that's uncivil. If you are misrepresenting someone … and also if you are interrupting a conversation before someone is done making their point. You have to gives folks an opportunity to express themselves completely, listen to what they're saying, and then take your turn."

The project has drawn the attention of national organizations struggling with the same issues, including Purple America, and the Jefferson Action, which is targeting the 16th Congressional race between Jim Renacci and Betty Sutton for a citizen-driven, issues based campaign.

Here's the link to a poll by the Beacon Journal and the Bliss Institute on what's likely to generate the most heated discussions:
http://www.ohio.com/news/local/issues-likely-to-become-heated-broken-down-by-socioeconomic-groups-1.328036

Links to participating groups and related organizations:
http://theciviccommons.com/conversations/america-today-series-civility-pledge-is-out-of-the-question-what-about-the-rest-of-us
http://www.uakron.edu/bliss/
http://jeffersonaction.org/