Ohio's U.S. Sen. Rob Portman spoke just about an hour before Paul Ryan, the man whom Mitt Romney settled as his running mate, and Portman began with a bit of self-deprecating humor.
"My name is Rob Portman, and they say I was on Gov. Romney's short list of vice presidential candidates. Apparently, it wasn't short enough."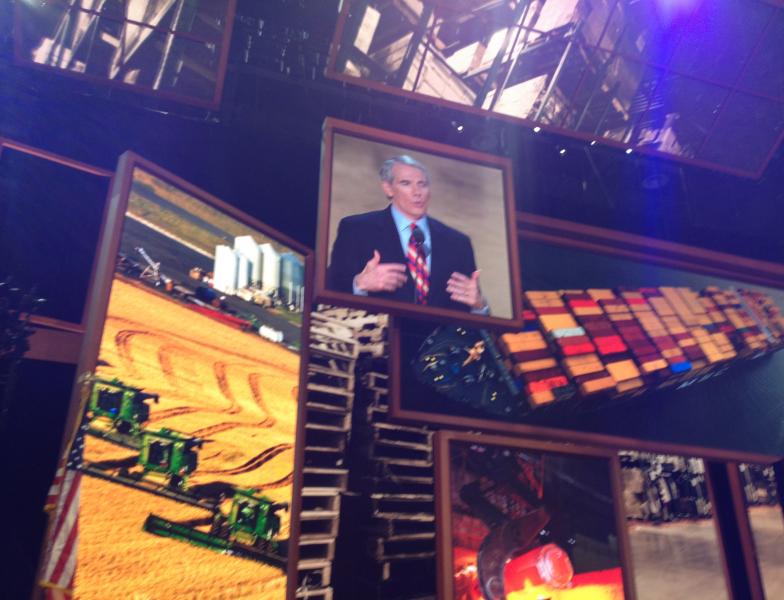 Then Portman launched into President Obama on economic issues ranging from the national debt to free trade.
"You have to liberate the productive power of the American people through policies that encourage innovation, risk taking, investment and jobs. And you have to compete and win in the global economy. Gov. Romney understands this. "
Trade left wanting
He claimed President Obama has been too distracted by expanding the size of the federal government in other areas to pay attention to developing trade agreements.
"Now why is this important? Because 95 percent of the world's consumers live outside our borders."
And to create jobs, our workers and our farmers need to sell more of what we make to those people."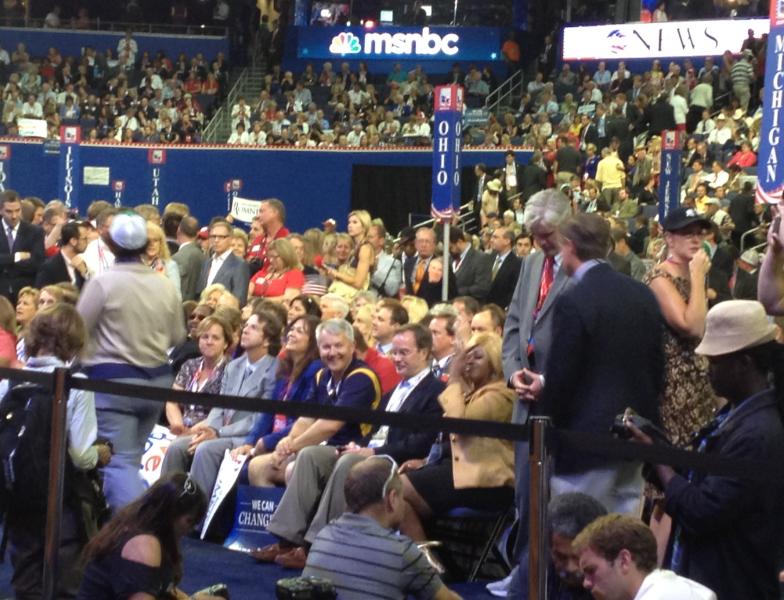 Portman was the U.S. trade representative under former President George W. Bush, as well as his budget director. His speech didn't touch on that, nor did it mention the last Republican president. But in a flurry of responses, Democrats gave prominent attention to both.

Democrats fire back
Obama for America – Ohio Press Secretary Jessica Kershaw called Portman "a dedicated out outsourcer of American jobs to China and chief architect of the failed Bush economic policies."
She also pointed to a dayton Daily News analysis that shows Ohio exports hit a record level of nearly 25 billion dollars in the first half of this year.
But Republican delegates, like former Ohio Attorney General Betty Montgomers say Portman's resume adds weight to his criticism of President Obama.
"This is a really moving convention. Now that sounds odd to be in the middle of all this hoopla and say it's moving. But because we are really addressing the most important election inour lives, listening to these people who are speaking from the heart, this isn't alla bout winning and election, it's about returning America."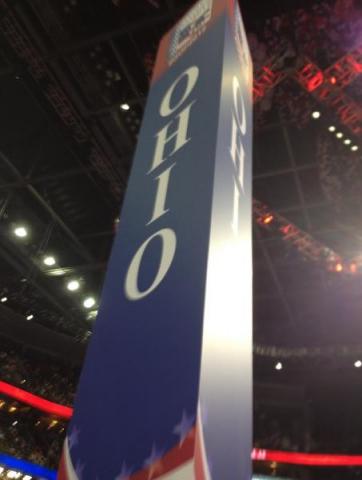 Portman's speech was the last prominent role during this convention for Ohioan speakers. But Ohio will continue to get plenty of attention from both Mitt Romney and President Obama. In a span of three days, beginning Friday with a visit to Lordstown by Vice President Joe Biden, all four presidential and vice presidential candidates will be in Ohio.