There aren't a lot of Democrats at the Statehouse. Republicans control every branch of Ohio government. But the few remaining Democrats want the delegates to understand they're needed to fight important battles in Columbus. House Minority Leader Armond Budish talked about the 10 Senate Democrats who fought to open the doors to protesters opposed to Senate Bill 5.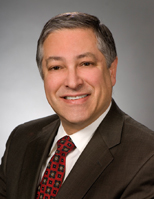 "The people were allowed into the people's house finally. But the Republicans haven't learned, they haven't stopped. They didn't want to hear the citizens' voices in the Statehouse and now they don't want to hear the citizens' voices in the ballot box in November."
Budish is referring to restrictions on early voting and legislative and congressional redistricting that favors Republican candidates.
State Sen. Nina Turner of Cleveland called that a resurrection of Jim Crow laws. She listed examples of another fight at the Statehouse.
"It was heart/soul agreement that caused the women of the General Assembly to stand up when they tried to end funding for Planned Parenthood and say 'Not on our watch.' And by the way, women don't need the permission of government to do what is in the best interest of their own bodies."
Turner and Budish urged delegates to push for the entire Democratic ticket and not just focus on the presidential race.