The crowd like it
Joe Biden got off on the right foot. He told the packed crowd at the Babe Stearn Community Center on Canton's

southwest side he wished he could stay for the Massillon- McKinley game this weekend…calling it one of the most famous rivalries in the country. Seeming to get more energized as the cheers grew louder, Biden spoke of how much he and President Obama need their support.
Then, letting the noise in the auditorium subside, he talked about why: "Look, the one thing that has come across…the differences are profound."
Character counts
Stressing character and values as central reasons for choosing a president, the vice president called up a memory from his father. "When someone would go up to—my dad's name was Joe—and say Joe, let me tell you what I value. My dad would say, Charlie, show me your budget, I will tell you value."
Upbeat on America
Biden hammered at differences in health care philosophy, and then let the room grow quiet again as he went for what appeared to be biggest point. The difference in how he and the president view America compared to Gov. Mitt Romney and Congressman Paul Ryan. "All this talk they have about this culture of dependency…about America being decline. Honest to God, I don't recognize the country they're talking about. America is so much better positioned as the nation in the world to lead the 21st century. America is coming back (applaus)"
Supporters say
Robert Jackson is a retired Teamster who came down from Akron for the rally. "In my view its getting better, and we're slowly but surely pressing forward and coming out of the hole that I believe the previous administration got us into."

Denise Jones and Marlene Davison of Canton see progress in the economy, and the need for patience. (Jones) "Well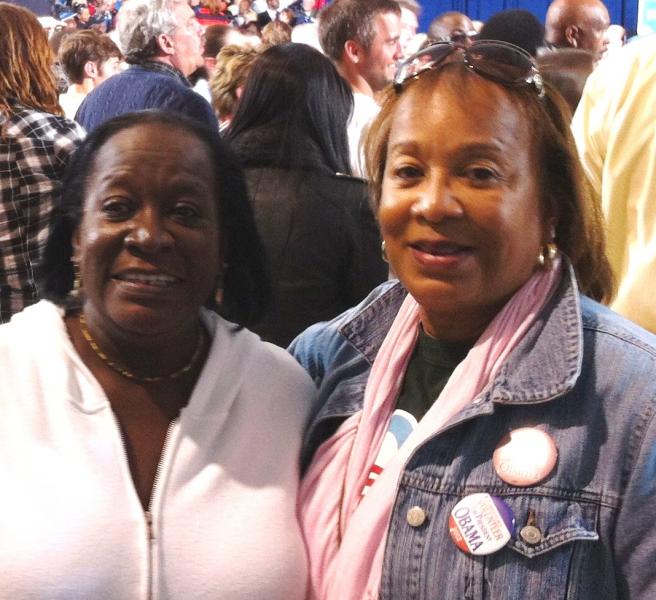 jobs is number one, you know. But I think, in the end, it's gonna happen." (Davidson) "…with the economy it takes patience, there are going to be ups and down, as with anything in life. And nobody can accomplish it all in four years…that's why I'm pushing for four more."

Biden's final message was that he and President Obama need to win in Canton. "Do or a whole lot of hard work, early voting sites will be open in Ohio for extended hours. And that means you can go in and vote anytime between eight and seven PM. And the sooner you vote, the better the momentum. So folks go vote."

From Canton, Biden went to Parma Heights and Lorain.

Biden visited Canton in the last few weeks before the 2008 election, too. And President Obama carried the city, Stark County, and Ohio.