Even with a sore throat, Bill Clinton spoke longer than President Obama or Mitt Romney the last time those two candidates appeared in Summit County. He touched on just about every major issue that separates the two men. But he started with Romney's recent claim that Jeep assembly jobs in Toledo would be sent to China…
"The truest thing that the Romney camp has said, as near I can see in this whole campaign, is that they had is that they had no intention of letting their strategy be dictated by fact-checkers."
Clinton then turned opened several newspapers and read to the audience some quotes of Chrysler and GM officials who ridiculed Romney's claims of outsourcing.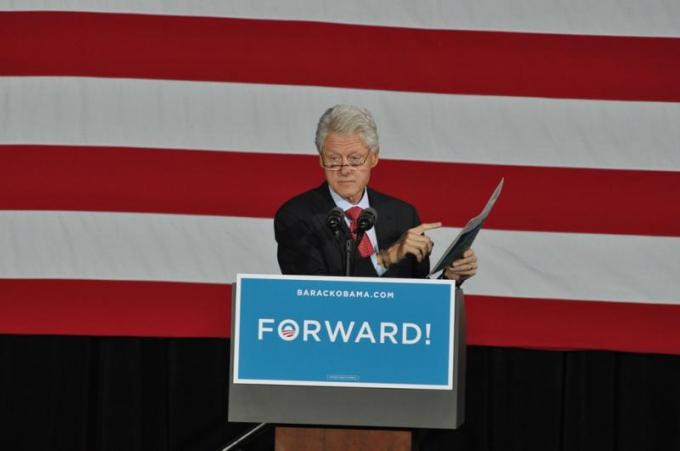 The Democrat also pointed to a photo of President Obama and Gov. Chris Christie and quoted USA today when it editorialized "When disaster strikes, votes put competence over ideology."
Mr. Obama has been calling for a return to a tax structure similar to that under Bill Clinton. Now it was Mr. Clinton's turn to talk about himself, explaining that the budget deficit quadrupled in the Reagan and Bush years before him and doubled in the Bush years after him. He said he believed in arithmetic.
"In 51 years you've had 5 surpluses, one under Lyndon Johnson, four under me. The score is Democrats 5, Republicans 0."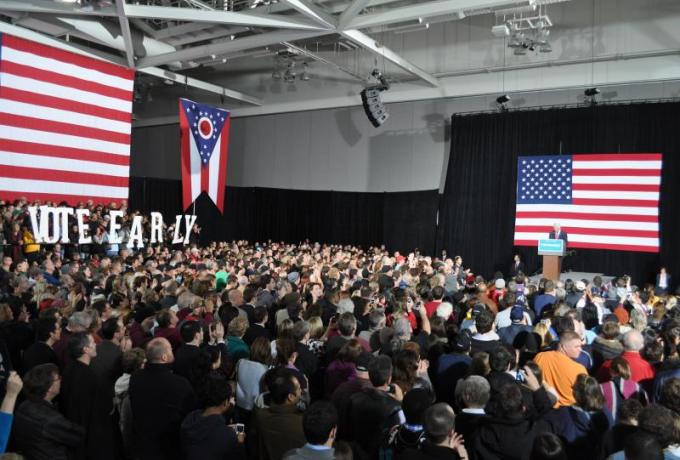 Mr. Clinton said the president's economic plans would mean a shared prosperity rather than a trickle-down economy that benefitted primarily the wealthy.