New Glenn director is grounded in engineering
It's not to "boldly go where no man has gone before," but NASA Glenn's mission is boldy printed in large letters at the front gate of the center west of Cleveland Hopkins Airport. It reads "Research and Technology for the Benefit of All."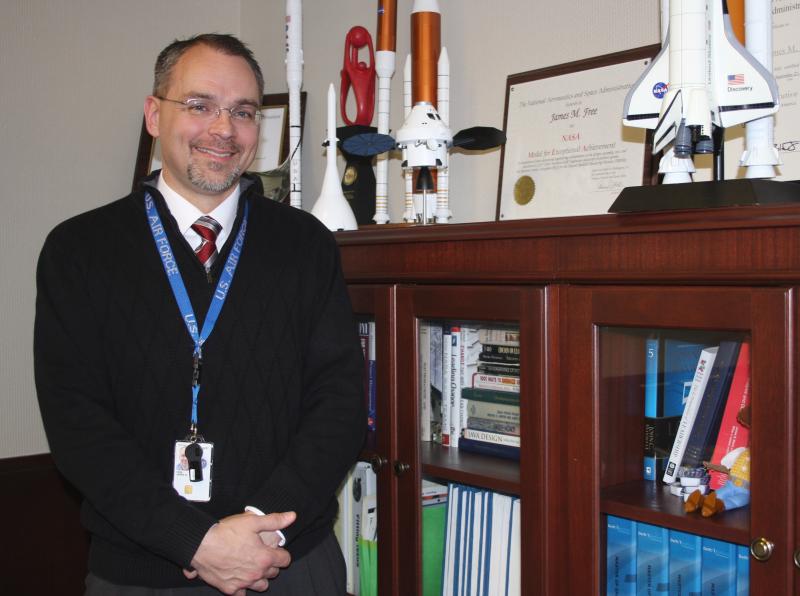 NASA Glenn's new director Jim Free says, for him, the 'benefit for all' is when "people can see things that NASA does every day." And he's not talking about Tang, which incidentally he says is not a NASA spin-off. Free is an engineer who has built and tested components for nearly ever system NASA Glenn develops. Among the core areas of expertise Free is now directing are next generation power systems for aircraft and space exploration, including all-electric aircraft technology. Other core specialties include space-craft propulsion design, advanced communication systems research, and specialty materials development.

Keeping the A in NASA
Glenn director Jim Free says it's not just NASA's technology that touches Northeast Ohioans -"We bring about a billion dollars to the state of Ohio in terms of economic impact." NASA Glenn creates nearly 8,000 jobs in the region and $94 million in taxes for state and local coffers. But with the parent agency's budget flat for the foreseeable future, Glenn is not immune to the storm of austerity measures buffeting Washington. Glenn specializes in aeronautics research, the A in NASA. But aeronautics are being phased out in the NASA universe with only $600 million dollars devoted to aeronautics in a $17 Billion dollar NASA budget. That's only about 3.5 percent of all NASA spending investing in better aircraft design, which is a long-standing strength at Glenn. But Free insists NASA Glenn's future in the constellation of government research centers is secure. He says NASA Glenn's projects cannot be duplicated elsewhere due to the infrastructure built-in to the 70 year old facility. He says, "as long as NASA Glenn continues to do research that differentiates us, I have no worries about our long-term viability."
Inside the Icing Tunnel
NASA Glenn is increasingly looking to the private sector to bolster its long-term viability. One example is its 1940's vintage icing research tunnel. The massive tunnel was built during World War II to replicate ice formation on the wings of long-range bombers on high altitude missions. It's the oldest and largest refrigerated wind tunnel in the world.
Bob Ide of Sierra Lobo Inc., an Ohio-based engineering sub-contractor, takes me on a tour inside the tunnel. A stainless steel grid at one end of the tunnel produces a dense vapor cloud which, during testing, freezes as wind whips past wing segments mounted inside the tunnel where we're standing. NASA Glenn's icing tunnel is one of just a handful worldwide, and director Free says it attracts more commercial customers than any other NASA facility. Sierra Lobo engineer Laura Steen says the facility has been busy lately - "We had Airbus testing over here just a few months ago." She says Italy also has an icing tunnel, but the European carrier chose Cleveland for its three-week long test.

Breaking the speed of business barrier
This example of public-private commerce is part of director Jim Free's long-range plan to bolster NASA Glenn's financial security and its place in the business landscape of Northeast Ohio. He says for now, the center earns about $14 million dollars as a contractor for private industry, a small but growning contribution to the center's $641 million dollar budget (in 2011). Free says the agency is cautiously courting industry as a customer, a reverse of the way government contracts usually flow.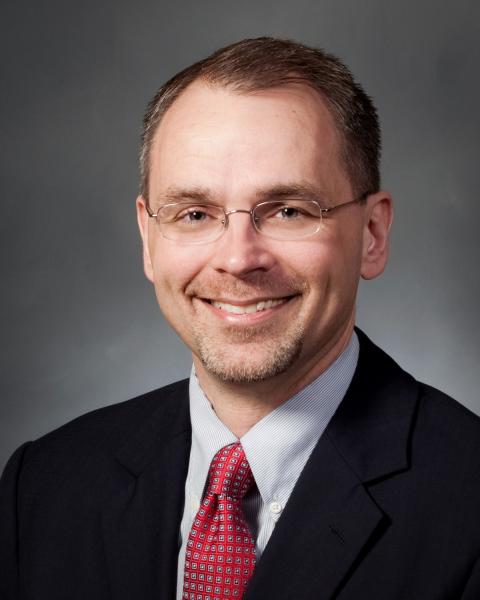 He say NASA Glenn is inching it's way into it - "The government is not known for its speed of business, so what we're trying to do is improve our business processes so we can become more like a sub-contractor." But Free says it's not just dollars and cents that fuel NASA's mission. For him, it's pride in Northeast Ohio's role in space exploration. "There are only 10 NASA centers; there aren't going to be more the way the government's going. We have one right here in Cleveland that has tremendous technical capabilities." Jim Free took the reins of NASA Glenn last Friday. As director, the Cleveland native wants to spread the 'benefit for all' message. He also says one of his first tasks is to streamline the center's areas of technical expertise, and bring the benefits of space exploration back to this little patch of earth here in Northeast Ohio.