You just have to be 18
Athletes from more than 50 countries have filled Northeast Ohio hotels this week. Cleveland and Akron are the host cities for the event that's been held every four years since 1982. Most of the competitors identify as gay, lesbian, bisexual, transgender or questioning. But, the games are open to anyone, and you don't even have to be a world-class athlete. The only requirement from the Gay Games Federation is that competitors are at least 18 years of age. Most people also paid nearly $200 in registration fees.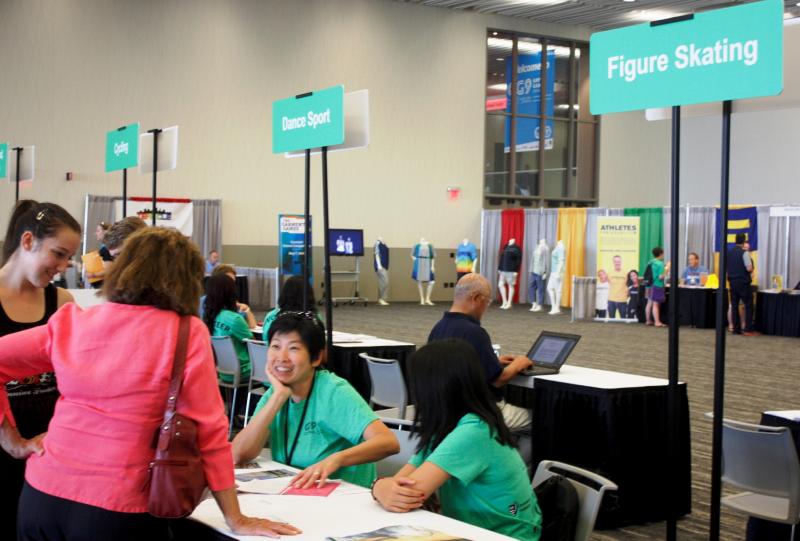 Some, like Argentina's soccer team, have their game faces on….practicing at the Cleveland Convention Center in their white uniforms with green and red trim. Others, are here for the experience.

A long journey for a young Guam volleyball team
A very boisterous group of mostly men in their 20s make up the volleyball team from the island of Guam. They traveled nearly 30 hours to be in Cleveland for the games, and the team of self-proclaimed "sisters" are soaking it up, carrying around a rainbow flag and dressed in leather pants, scarves and jewelry.
At 31, Joel Alerta is oldest member of the team and their coach.

"It was actually an honor to bring these bunch of kids out. I call them kids because I know them from communities as I played; they watched me. And now I'm actually having the honor of playing side-by-side with them, which is totally awesome."
The public emergence of Guam's LGBT community is relatively new. It recently formed its own organization --- The Guam Alternative Lifestyle Association. The volleyball team is the first to represent the island in the Gay Games.
"Our culture is so deep embedded that it's almost like a military, like 'Don't ask, don't tell,'" Alerta says. "We understand that people's privacy is a big thing. But when you try to down someone and say, 'Oh, you can't dress like that.' Excuse me sweetie, you didn't buy clothes and you didn't pay my bills. So, we're trying to squash it with our island."
Team member, 20-year-old Zachary Zacharias has been shaking hands, hugging and taking "selfies" with everyone he meets in Cleveland. He says he's proud that he can be an openly gay athlete.
"This generation is coming out because they see that it is not as harsh as it was before so we really thank people that are older now that us younger kids can explore and be more open and not hide," Zacharias says.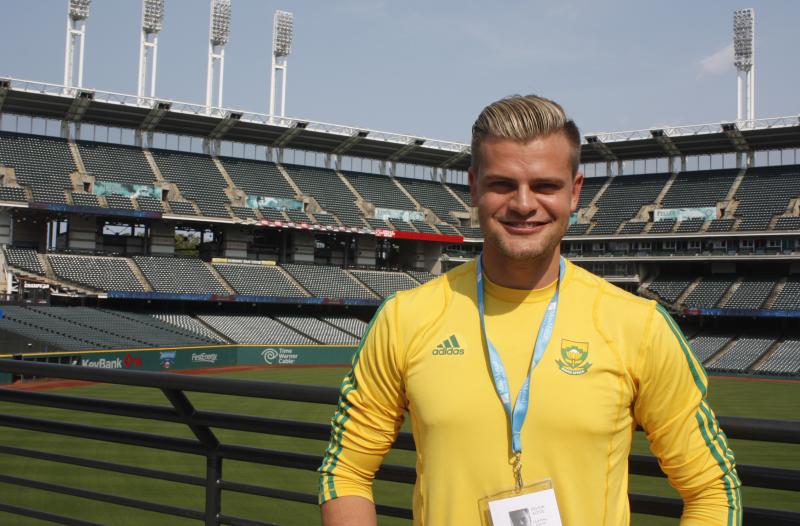 South African star hopes to lead a movement
Also traveling a long way is Zavion Kotze. He's a nationally-known track and field athlete from South Africa and somewhat of a celebrity, having competed on that country's version of the TV show "Survivor." While South Africa is progressive, the rest of the continent largely condemns LGBT people. Earlier this year, Uganda's president declared that gays and lesbians are "sick people who need help."
Kotze, a tall blonde with a wide smile, is competing in more than 15 events at the Gay Games, and hopes his star power can create a buzz that gives other Africans the courage to come out.

"There's a good following at the moment, and there's a lot people that are watching what I'm doing," Kotze says. "I get to make a difference and I can start a movement, create an awareness and at the next games, get an actual African team over, cuz I really think that our continent needs it."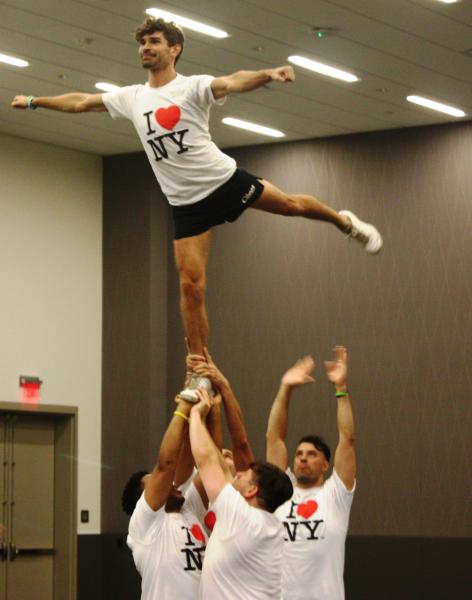 New Yorkers cheering on in solidarity
Some teams are here because they want to be a part of that movement for others. Cheer New York is a cheerleading and dance squad of LGBT volunteers who perform and raise money for charities.

Co-founder and Director Felipe Hernandez says they are thrilled to be competing at the Games for the first time. "When we're here, we feel like we're a part of something bigger in the world and I'm part of that. And that's special."
Hernandez says his group was unsure how gay friendly a Midwest city like Cleveland would be -- but he says they've been blown away. "New York is so big, and being gay is just kind of part of it. But it's neighborhood-y. So, we're in Chelsea, we're in Hell's Kitchen, we're in Brooklyn. It's pockets. Like this city is embracing us, and New York doesn't necessarily embrace us that way."
A huge Ohio representation
This year's Gay Games has a huge representation from the home state, with about 1,300 Ohio competitors.

Deb Clawson of Perry Township in Stark County and three of her friends are competing in darts. They say it's mostly for fun, so that they can experience this worldwide event happening right in their backyard.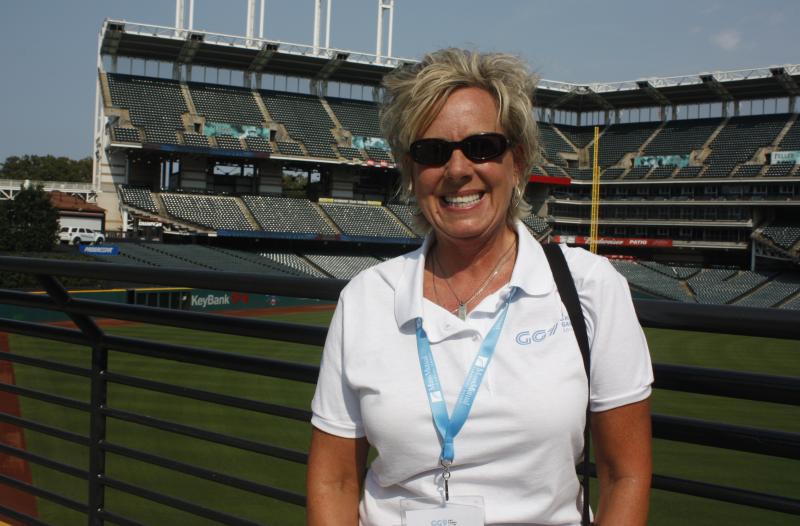 "It's very liberating I think for me and telling my family I was going to do this. I didn't know how they would react, but it's been great."
Whether it's for fun or to be a part of an international movement, the gay games are all about celebrating diversity.

To put on the massive event, the Gay Games 9 committee raised nearly $3 million through registrations, sponsors and donations. Organizers say the goal is to spend all that money putting on the event, with any leftover donated to charity.