Wrestling as a sanctuary
About half of the 55 men in the Gay Games wrestling tournament don't look like your average athletes. They have gray hairs and bald heads. Many are over the age of 50. That's because, more than being about sport, their participation is about change.
Tournament organizer, Gene Dermody has been involved since the very first Gay Games in San Francisco 32 years ago. He was a closeted high-school wrestling coach then. He's 65-years-old now. He looks 50. He's stocky, with big muscles and just a few gray hairs.
Like many of the men in the tournament, he says the Gay Games are his sanctuary.
"My greatest satisfaction is to see the faces of all the guys and every one of them will tell ya, it was a life-changing experience – the first time in their life they are on a team. It's about finally….finally realizing…you have a family."
Dermody loves that family so much, that he still wants to be on the mat with them. He won a gold medal in a wrestling event this week.

Using the Gay Games as a vehicle
Another wrestler, 52-year-old Tim Gerken of New York jokes that he's starting to show his age. He had to withdraw from the tournament when he hurt a rib. He's fit, with a bald head and long, salt and pepper beard. He's wrestled most of his life and coached during college. He didn't let his sexuality hold him back. But he says some of the men in the Gay Games tournament did.
"If you're an openly-gay man, an effeminate guy in high school, you're not going to go to the wrestling mat cuz you know you're going to be tormented," Gerken says. "So, you get comfortable with your body and they're like, 'OK, let me do some of the things that I couldn't do when I was 18, 16-years-old.' And they came back to it as a way of connecting -- that physical-ness that maybe they kind of wanted but weren't comfortable enough to achieve or maybe weren't welcome to."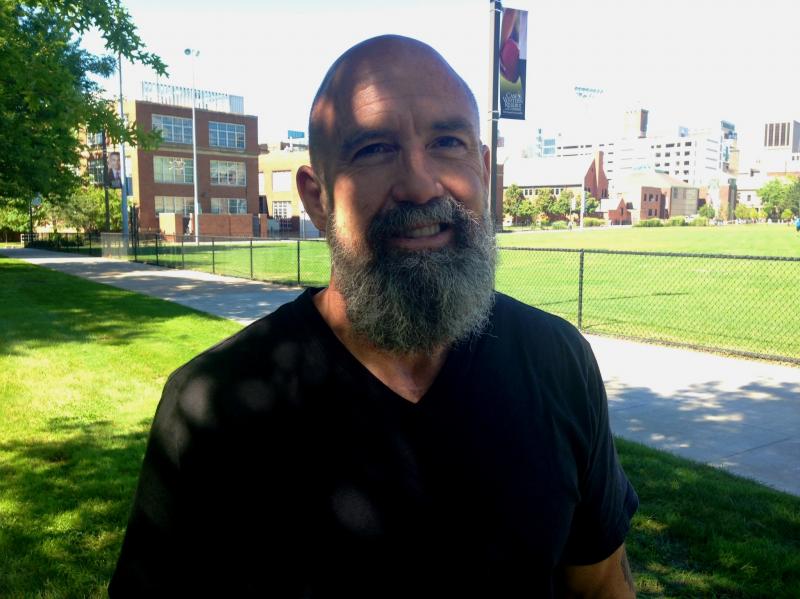 Leaving a legacy
Tournament organizer Gene Dermody says he's working to make sure older gay men leave a legacy for today's LGBT youth.
"It's finally getting through to all of them that they have a responsibility with the younger generations," Dermody says. "You've gotta spend the time educating, mentoring. I always regretted not having a son. But I've coached so many people. Kids, gays, guys and seen their lives change. Those are my sons."
Feeling invisible
For other older LGBT people involved in the Gay Games, their message is more about wanting to stay included in the gay rights movement they feel they once led. Judy Benson, 68, and and Sally Tatnall, 76, aren't athletes…they're activists. The Cleveland-area women are members of the group Old Lesbians Organizing for Change. They offer support and awareness to lesbians over the age of 60. As a teenager, Benson received shock treatment for showing interest in a girl and didn't come out until 1993. She says for the older lesbian generation, aging is frightening.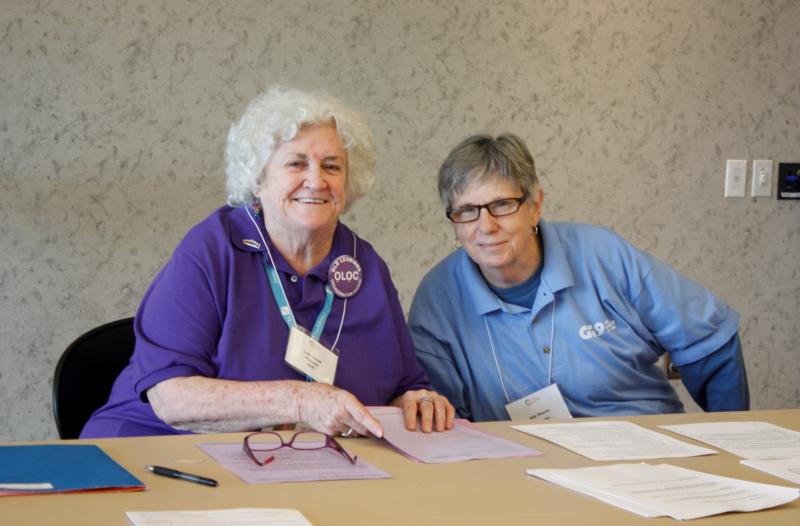 "These seniors have additional challenges, as they have lived most of their lives in a homophobic culture and may not have a supportive family or children and are more likely to live alone."
Benson and Tatnall organized a workshop during a Gay Games-affiliated conference at the University of Akron Wednesday.
Tatnall got married and had children before she came out during the women's movement in the 1970's. She says she's a radical feminist, and as she aged, she feels invisible.
"To make your way through the world when the world is not built for you, is a challenge," Tatnall says.
Room for both generations
Both Tatnall and Benson say that even though younger LGBT are more accepted today, it's important that their generation still have a voice.
"The separation between the younger and the older is not good, you know we do have experience, we do have information," Tatnall says.
"You make room for your youth; you make room for your old people," Benson says. "So, maybe that doesn't have to be reminded so often so it would be kind of a natural thing."
So, while it has its generation gaps, the Gay Games make room for both generations. After all, they've drawn nearly 10,000 participants to Northeast Ohio – the oldest, a 99-year-old woman; the youngest are 18.