A huge success in Cleveland and Akron
When Cleveland and Akron were selected as hosts in 2009, the Gay Games Federation said it saw an opportunity to change the hearts and minds of a Midwest region. Organizers are calling that a huge success -- as churches, businesses, police and whole communities welcomed the athletes.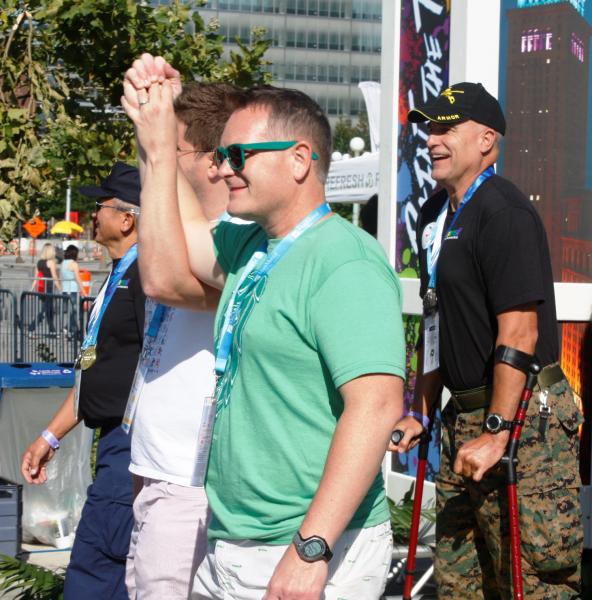 The games coincided with arguments in a packed courtroom on the other end of the state – Cincinnati – that could overturn gay marriage bans in Ohio, Michigan, Kentucky and Tennessee.
Still relevant?
And that evolving attitude towards the gay community makes some wonder how much longer the games will be relevant. Gay Games Assistant Director Rob Smitherman feels there will always be a place for the event – even as attitudes in the U.S. evolve.
"The need may move to Eastern Europe, to Asia, to South America, but there still is a desperate need for this. We have people coming from these areas, and that's the most impactful, those are the people that may suffer for coming here. And they will go back to that. So those are the brave ones."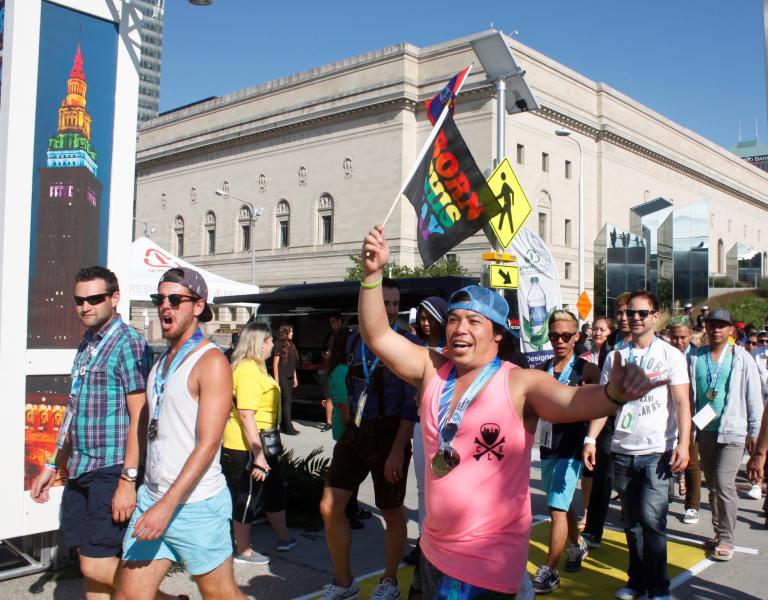 These Gay Games included the very first participants from countries including Russia, Guam, Columbia and El Salvador, where those athletes are often excluded from competing in mainstream sporting events.
Do the Games create a gay social bubble?
But, not everyone thinks the concept of the Gay Games is good one for the LGBT community as a whole. Daniel Browne is an openly-gay writer from Warwick, England, who founded the Push Projects LGBTQ youth support charity. He says that events like the Gay Games create a gay social bubble that hurts the movement. (Read more of his comments)
"You know, we go on about equality, we want equal opportunities, we want to be integrated with mainstream society. But then we have Gay Games and that kind of separates us out from everyone else, really. I think if we want equality, both legally and socially -- because socially is so important also -- I think we need to try to integrate a bit more."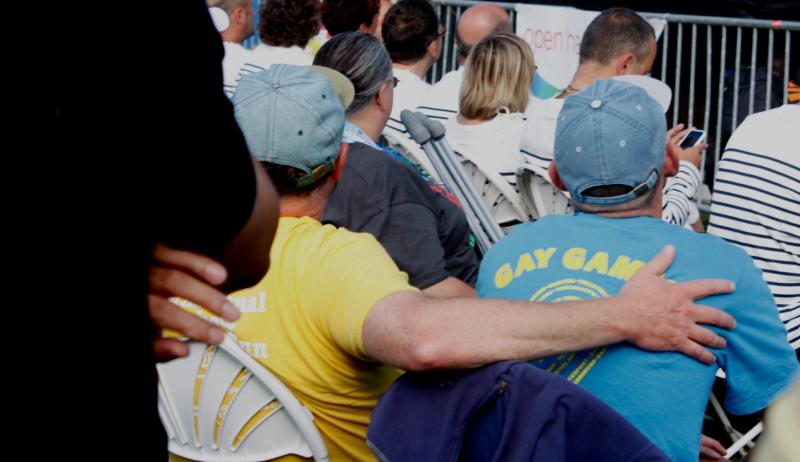 The downside of integration
But that integration in sports comes with its downside, says California State Polytechnic University Pomona political science professor Renford Reese.
Reese compares LGBT inclusiveness in mainstream sports to the integration of African-American players into Major League Baseball – which quickly spelled the end of the Negro Leagues. Reese says black players lost a bit of their identity and cohesiveness.
"Because what happens 10 years from now? Does the movement, when it's fully embraced potentially by American society, does it now have the same fervor, the same intensity, the same passion, the same connectiveness, the same team spirit as it has now?"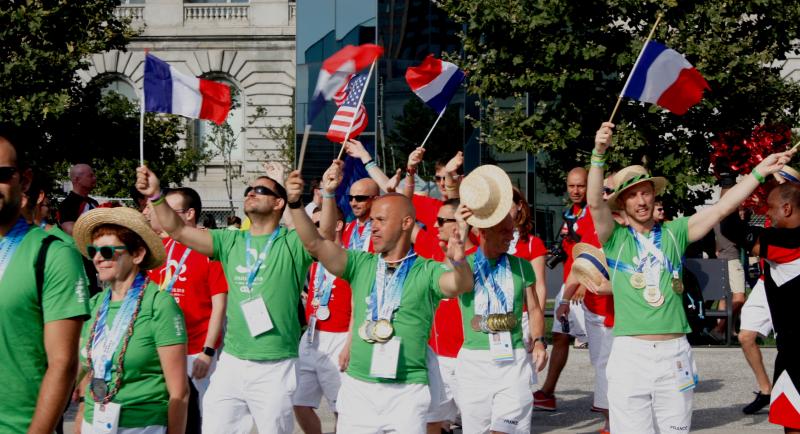 Cleveland and Akron an example for years to come
But the Gay Games athletes and supporters say the Games will continue to be relevant for years to come, and that Cleveland and Akron are good examples of that.
Cyd Zeigler covers gay athletics on his site OutSports.com. He was in Cleveland this week for his fourth Gay Games. He says the games have special meaning to each city in which they are held, and that helps end anti-LGBT bias in sports internationally.
"What the real lasting legacy of these Gay Games, I believe, is the impact it had on a purple state, a state that is a bellwether for attitudes in this country. Just to see all the rainbow flags absolutely everywhere, even on police cars and hotdog stands, that was an incredible, powerful statement. I think that's how it will be remembered."
On to Paris
Athletes say they hope a day comes when the Gay Games are no longer needed. But, for cheerleader Felipe Hernandez of New York, he's just glad to continue being a part of something special.
"Whatever the sport, people don't feel comfortable coming out and that is crazy to me that there are gay athletes that can't be who they are. I'd love one day for this not to exist, but in the meantime, I'm glad that it does. And I'm looking forward to Paris."
The Games next move to Paris in 2018. Last year, France became the 13th country in the world to allow same-sex couples to marry. But, writer Cyd Ziegler says one of that European country's most popular sports, soccer, remains racist and homophobic. He says that gives the Gay Games an opportunity to change hearts and minds there.