The word "provenance" refers to the ownership history of a work of art. Chef Doug Katz says it's the perfect name for his concept: fine dining on ingredients grown and produced nearby.
"When you think of art, and you think of the lineage of where art came from and who held art at certain times. And you think of food in that same way. If you know where your apple came from and you know that farmer and you know the passion that they feel for the food that they produce, that food tastes so much better than if you just picked up an apple at the store and you don't know anything about it."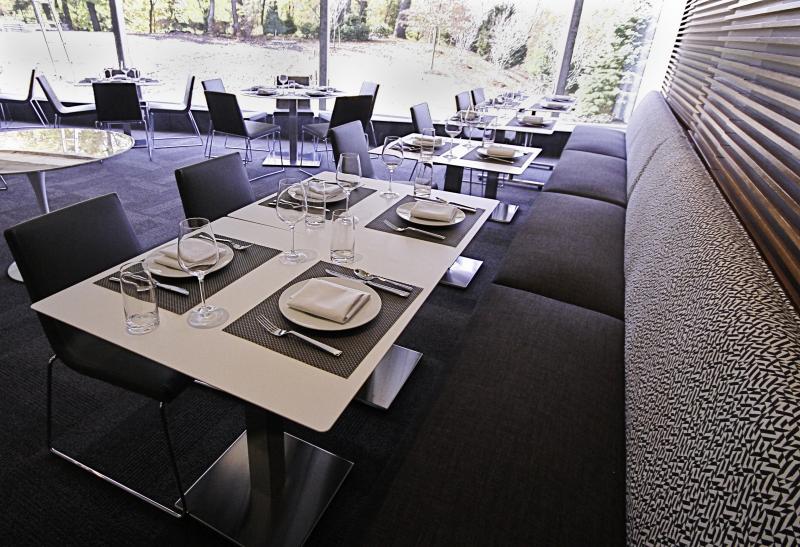 At Provenance, the names of local farms and food artisans will be prominently displayed on the menu.
Katz's passion for local produce also fuels Fire Food and Drink, his Shaker Square restaurant, where he always has something sizzling. Katz was a likely partner for Provenance based on 11 years of success at Fire.
An artist first

Many chefs see themselves as food scientists. Katz considers himself an artist first. Visuals matter, he says, not just in how the food looks on the plate, but also in the diner's surroundings. He consulted with the architects on Provenance's floor-to-ceiling windows overlooking Wade Park and the Fine Arts Garden.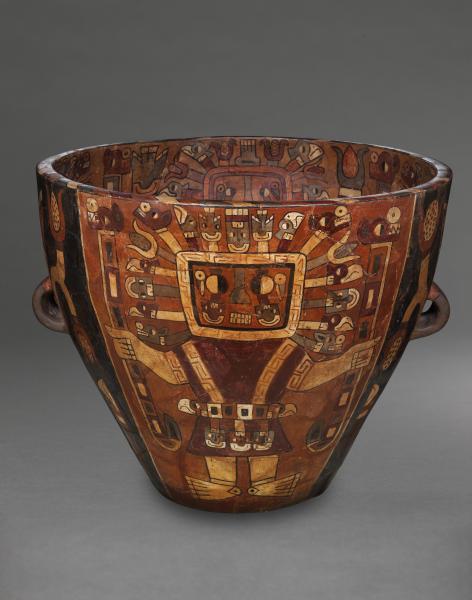 Museo Nacional de Arqueología,
Antropología e Historia del Perú,
Lima, S/C. Photo: Daniel Antonio
Giannoni Succar

Urn with Staff Deities, 600–
1000. Peru, Wari. Ceramic and
slip; 83.5 x 86 cm.

The art of cuisine will also be displayed when you walk from the dramatic 39,000 foot atrium into the Provenance Cafe, designed for quicker, more casual dining.
"It's all exposed and that is actually the kitchen for the restaurant as well. The tandoor oven is enclosed in glass. So you will watch the chef skewering meats and fish, roasting those meats and fish, forming the clay breads that are traditional or the naan that are traditional in Indian cooking and slapping those on the side of the clay. You will see the chef cooking skewered meats on the robata grill.

Fired up and ready to grill
Katz's fascination with fire will play prominently at Provenance.
"We'll have a stone oven which is more Mediterranean style. We'll have a Tandoor oven which is an Indian clay oven. We have a Japanese Robata grill. So we have skewers that we'll do. We can do fish and meat and chicken skewers. We'll do roasted meats and fish in our Tandoor oven, and do different flatbreads and pizzas and roasted chicken and roasted meats in our stone oven."
EDG Architecture and Design

Concept drawing of Provenance Restaurant

Katz embraced the challenge of creating the menu for Sunday, Provenance's opening day. It's meant to enhance the visitor's experience of the new exhibition "Wari: Lords of the Ancient Andes," the art of pre-Columbian Peru.
"And first thing I thought when I thought of pre-Columbian I thought of coffee immediately. So I thought we have to serve amazing coffee for this exhibition. But in addition we will have arrepas, which are traditional corn cakes, that we layer with cheese and we pan sauté or pan fry. We will do an amazing corn soup with chicken, avocado and capers and all different toppings, a braised coconut chicken dish that we're serving. As the exhibitions change we will change our prix fixe menu, but every day that we're open, we will offer a regular menu."
Provenance, the restaurant, seats 76.
And there's room for 67 inside the more casual Provenance Café. Italian flat bread pizzas, panini sandwiches, soups, smoothies and savory snacks with a focus on regional cuisine will be available at the cafe, as well as specialty blended coffee, drinks and pastries.

Early inspiration
Doug Katz says it was his mother who got him interested in cooking. But his connection with the Cleveland Museum of Art came through one of its longtime volunteers, his grandmother.
"She was just really into art. She actually did painting herself. As I was growing up she would work at the art museum. We would go visit her. She would be so proud to work at the information desk and tell people where this was and that was."
Those early visits proved inspirational for the young chef. And still do.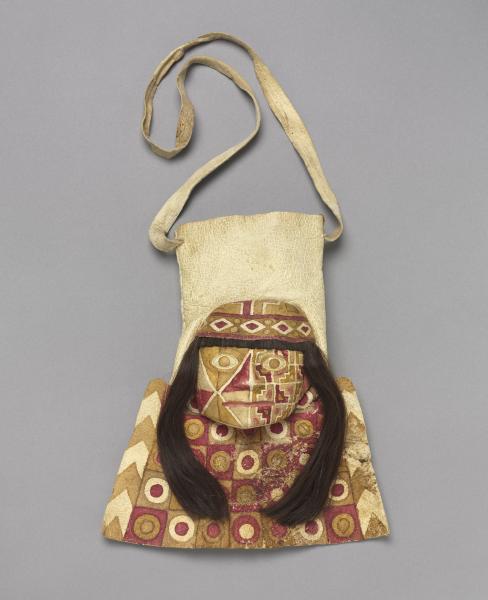 The Cleveland Museum of Art,
Leonard C. Hanna Jr. Fund 2011
.35. Image © The Cleveland
Museum of Art

Bag with Human Face, 600–1000.
Peru, Wari. Alpaca or llama hide,
human hair, pigment, cotton,
coca leaf contents; h. 26 cm
(bag), l. 64.7 cm (strap).

"The art museum is a place that I can go for new ideas and just when you look at a painting or you go into a place like that that has such history and such architecture it is sparking emotion. It's sparking, y'know it nurtures you just like food does."
Doug Katz, the creative force behind the new restaurant and café at the Cleveland Museum of Art. Bon Appetit Management, the company that also serves Case Western Reserve University and Cleveland Botanical Garden will prepare the chef's recipes.
Next week on Quick Bites we'll preview the celebration of the West Side Market's centennial.