Last winter, Northeast Ohio had six winter farmers' markets. This year, we have 12. The hours are limited and it's not as convenient as going to the grocery store, but people love it.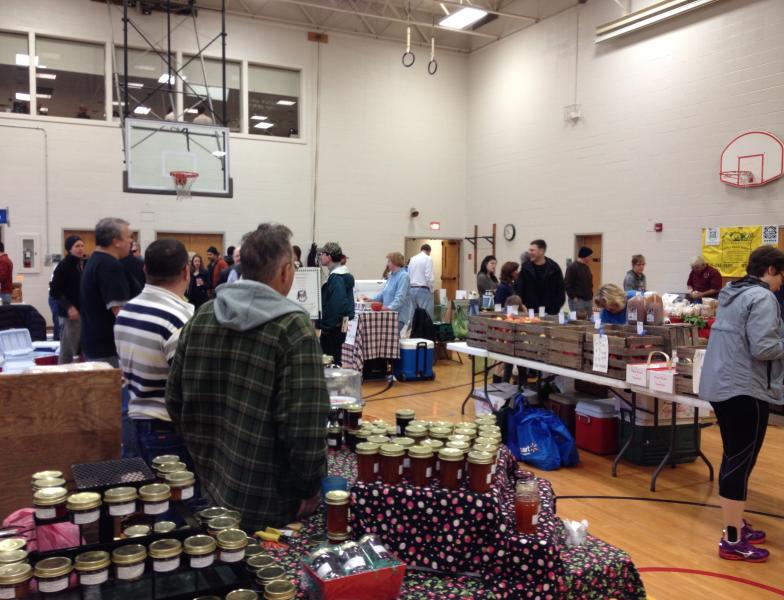 "I'm Jody Skillicorn . I'm from Akron. Yeah, it's become our Saturday tradition, I guess. Yeah."
Do you think it would be a good idea if the local grocery stores and restaurants used more of the produce from small farms?
"Oh, absolutely. We, often, we go from here to the Blue Door, where they do use some of the local produce. Yeah. To me it's a way of giving back to the community. And it's healthier, too."
The Blue Door in Cuyahoga Falls is among a handful of local restaurants that buy from local farmers.
But it takes time to work with a number of farms and most restaurants can't make the commitment.
A distribution system.
That's the goal of a new initiative to create new market opportunities for small farmers and expand the availability of local foods for chefs and grocery shoppers who want what's fresh.
Beth Knorr of the Countryside Conservancy explains the program supported by the state and the federal government. "We got a grant from the Ohio Department of Agriculture through the USDA through their specialty crop block grant program, and we're working with Ohio Ecological Food and Farm Association. The point of the grant is to work with farmers, distributors and in particular restaurant owners, but also other retail outlets such as grocers to get more local produce into end-user hands. We're really looking at how do we work with existing distributors to make it more convenient for those restaurant owners to purchase local product."
You've identified one Cleveland-area distributor.
"Yes. We're working with Premiere Produce here in Northeast Ohio and OEFFA's going to be doing similar work in central Ohio with another distributor. So we'll have a couple of different ways of figuring out which methods work with the farmers and the growers and restaurant owners works best."
The Ohio Department of Agriculture is giving the two non-profits, Countryside Conservancy and the Ohio Ecological Food and Farm Association, about 120,000 dollars for the 2-year pilot program. Knorr says workshops and webinars are planned.
"We're going to be providing production workshops. Like how do you efficiently scale-up? What techniques can you employ to make your farming operation a little bit more efficient? Talking with the distributors, what are good things, what are their customers looking for so they know what is going to be attractive to the buyers. But also we're going to be doing business workshops. What do you have to have in place in order to sell to a distributor? Do you need to be GAP-certified, which is good agricultural practices certified? Do you have to be following specific food safety rules?"
Those rules and regulations can be withering for small farmers trying to diversify beyond direct-to-consumer sales.
Alex Dragonovich uses a team of horses instead of tractors at Mud Run Farm in southwestern Stark County. There's no impediment to selling his eggs at farmers markets.
"But if you want to bring that in the grocery store as your eggs for instance with your name on it, O.K.? You've got the same standards to follow as the big fellows."
You can find organic produce and eggs with Mud Run's label at the Raisin Rack natural food store in Canton.
But Dragonovich says most grocery stores aren't interested in what he has to offer:
"They want produce a certain size and they want them all to look alike. So that's what's nice about this venue. You can bring in your different sizes and people can see them and they can pick what they want."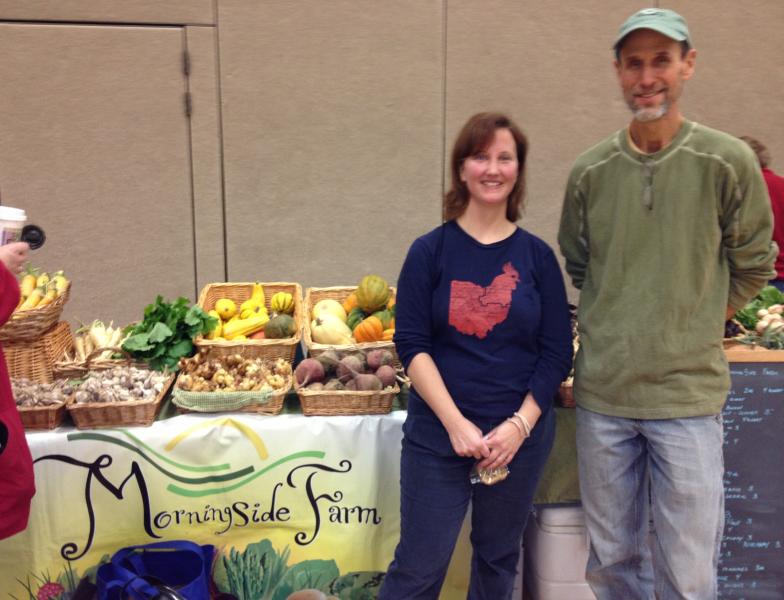 Another organic farmer, George Remington of Morningside Farm in Hinckley brings a lot for shoppers to pick from.
"We've got many kinds of carrots, many kinds of onions, garlic, napa cabbage . Is that horseradish or salsify I see? That is horseradish. And we also grow fresh ginger."
But Remington, too, finds it hard to sell to grocery stores and restaurants.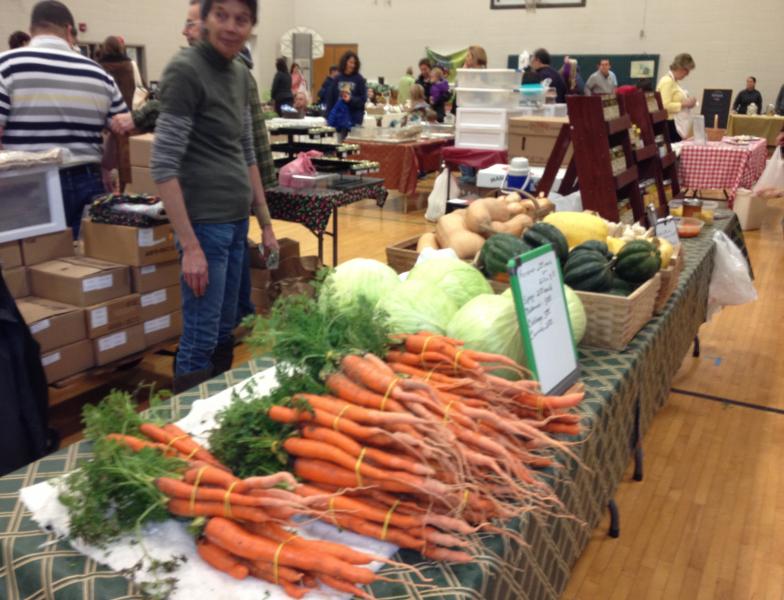 "For instance, two restaurants this week asked me for large and consistent deliveries of garlic. We've already planted next year's garlic this year. So unfortunately, we can't help those two restaurants. So there's a situation where planning is just mandatory."
How will your initiative help that problem, Beth?
"Well we hope to when we bring the distributors and the restaurants and the farmers together we hope to have those kinds of conversations. What are they consistently looking for? What are some interesting things that they are looking for that they can't source locally? And what are the opportunites for the growers to fill those niches. So we're really hoping to foster those communications between the growers, the distributors, and the restaurateurs."
Even chef/owners who have established relationships with growers recognize the need for a better local food distribution system. Julie Costell owns Ms. Julie's Kitchen in Akron.
"Literally every day I'm travelling. I'm on the road. I'm driving to this farm, driving to that. I love it. I have a great time doing it. I get to see the food. I get to pick the food. This is what I do. But in the regular restaurant world, everything is standardized, number one. It comes from a regular distribution system. They don't have to go anywhere and they're not used to dealing like this. But to make it easier for the regular restaurant owners, I do believe we need some kind of a system."
Countryside Conservancy's Beth Knorr, a former farmer herself, applauds Ms. Julie for connecting with local growers.
" We're hoping to bring on new people who are interested but don't have those existing relationship and we're hoping to bring more restaurants to the table so to speak."
The initiative to help small farmers scale-up and diversify their markets begins this month. Growers, chefs and grocers will be meeting in person and on the web.