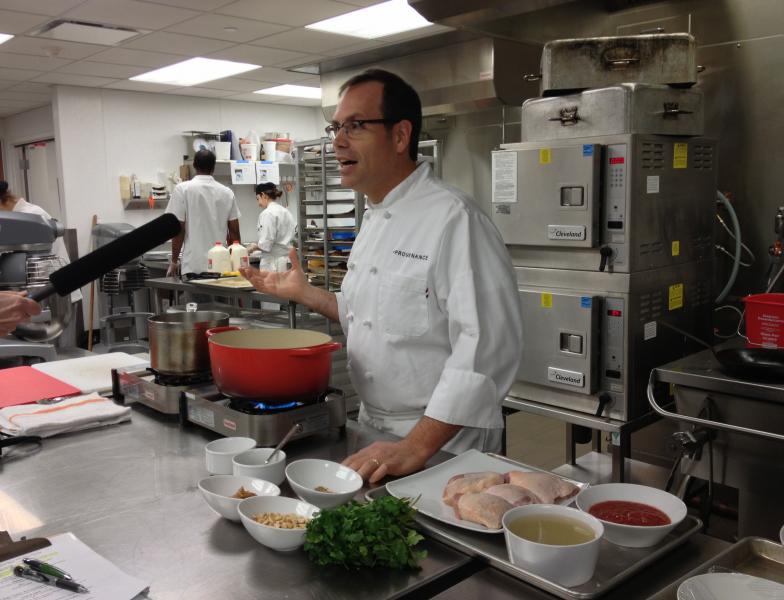 Doug Katz is the creative force behind Provenance and the chef/partner of the new restaurant. It's rare to see him strap on an apron and roll up his sleeves in the kitchen. But he agreed to let us watch him prepare samples of dishes that will be served next Friday at the atrium dance party, featuring the music of Afro-pop legend Oliver Mtukudzi.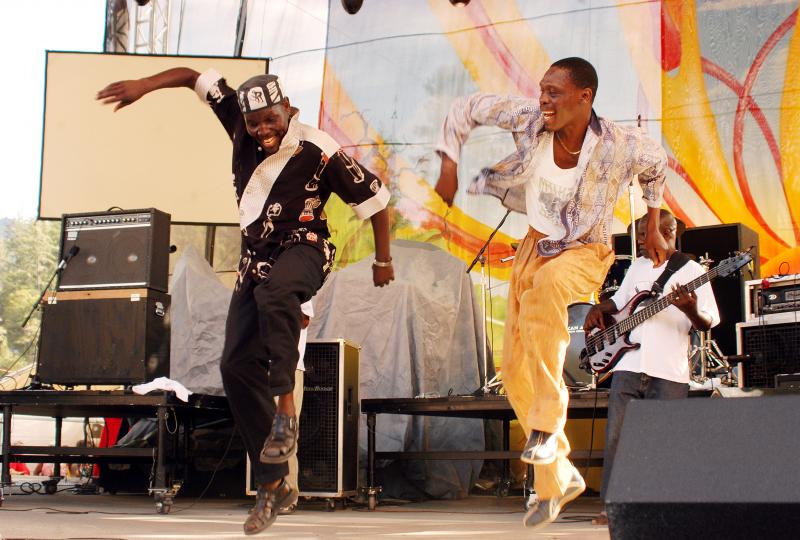 Sadza for the stew
Katz will make a white cornmeal porridge known as sadza, a typical dish in Zimbabwe. That will be accompanied by a traditional peanut-chicken stew. Then he'll sauté a lake fish crusted with paprika to be served with a mango chutney and yogurt.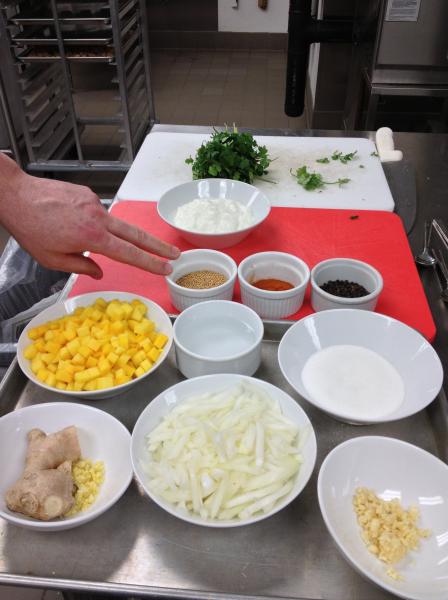 Katz designs menus at Provenance to enhance museum exhibitions and events.
"Part of the fun for me is being able to do these special menus so I can research and learn about the cultures. And using the local foods of that culture, we find that we grow a lot of those foods locally here and we can use some of those local products in those menus."
Food for listening
The first Lake Erie walleye catch of the season and loads of local vegetables are arrayed on the counter but first Chef Katz gets to work on the peanut-butter stew to be served with peppers, pureed kale and local organic chicken.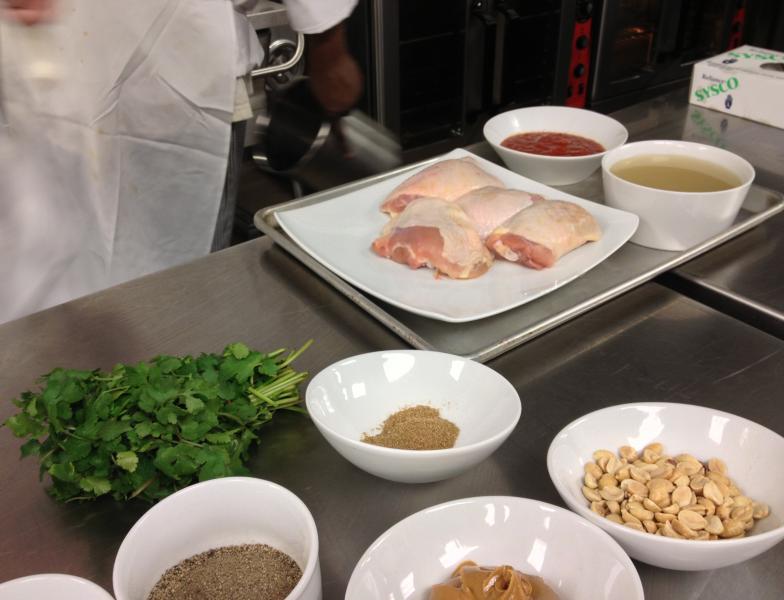 "We'll put our chicken, skin side down, in the pan and you can hear that. I love cooking food that you can hear. And we'll brown that chicken."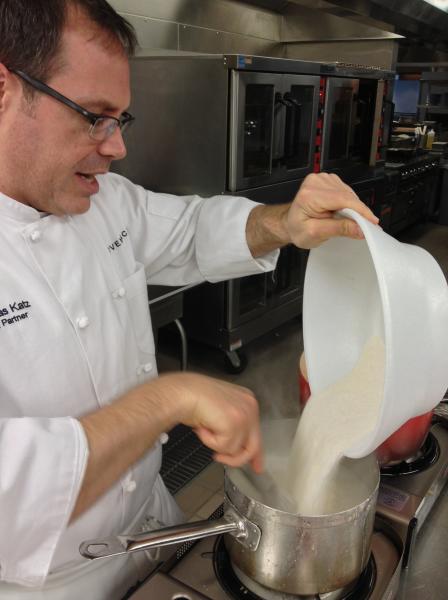 As the chicken sizzles, Katz starts preparing the cornmeal porridge. Sadza is a staple of Third World cuisine. Olympian sprinter Usain Bolt ate a big bowl of it before setting his first world record.
Tuku can't wait to perform
Sadza is comfort food in Zimbabwe, often enjoyed with a side dish of vegetables. When we spoke recently with Oliver Mtukudzi, he was sitting down to just such a meal.
Mtukudzi, affectionately known as Tuku to his fans, has performed all over the world. But he's excited about his Cleveland debut.

"I'm sure looking forward to it. I'll have fun."

So will the audience, according to the Cleveland Museum of Art's Viva and Gala Series Director Massoud Saidpour.
Perfect for dancing
"It's quite exciting to see him perform. Once they start playing, the whole room is basically dancing with him. The atrium is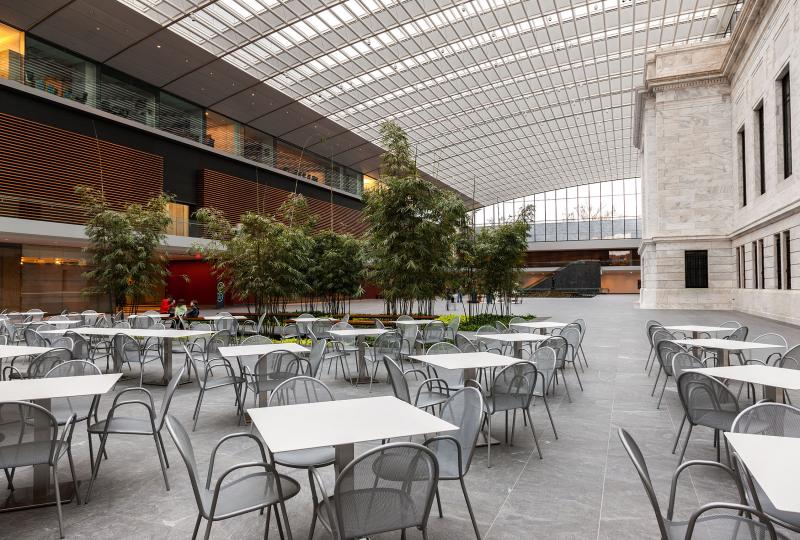 perfect for that."
The Ames Family Atrium is as long as a football field and five stories high. It has the airy ambience of an Italian piazza, but with a bamboo grove.
Provenance Café tables fan out under the trees. Party-goers next Friday night will sample antelope skewers there, along with poached shrimp, African sweet potato and peanut soup and other delicacies. African cocktails and wines will also be served.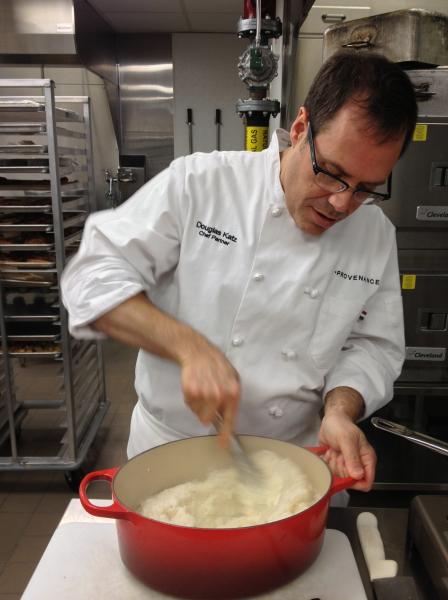 Saidpour expects party guests will want to dance it all off.
"Art always comes with a celebration in some way, especially performing arts. There is a celebratory context to it. And so, for us to be able to serve drinks and food on that night makes the experience more whole, more complete. "
Those who don't make it to the Afro-pop party might find Zimbabwean specialties in the future at Provenance and Fire.
The African sky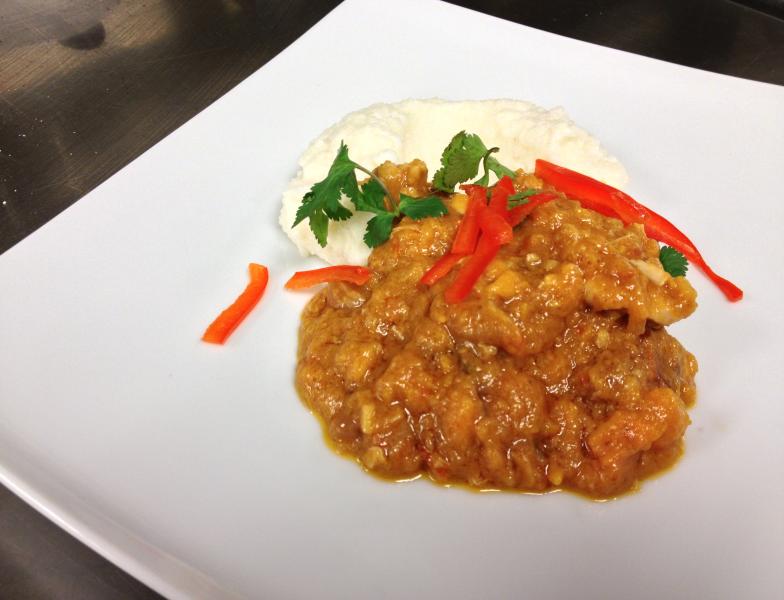 Doing the menu for the party has Chef Katz keenly interested in African cuisine.
"It teaches you so much about how the food is prepared and you visualize that. The only way you could truly experience that would be to travel. So one day, it'll have to be on my list.
His friend Massoud Saidpour has told him about the blue African sky.
"I'll have to go with Massoud so that we experience the music as well."
Meanwhile, special food for special happenings at the Cleveland Museum of Art will continue at Provenance. Up next: the cuisine of the Pacific Northwest. That will be for the exhibition opening next month called "American Vesuvius: The Aftermath of Mount St. Helens."
And that's today's Quick Bite. Next week we'll be at an Akron Art museum event sampling cupcakes and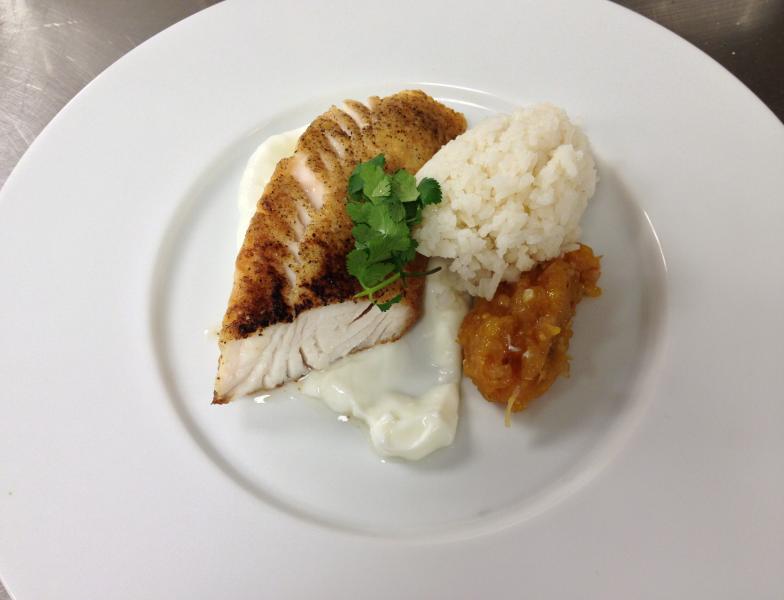 candies made with craft beers.