Many mushrooms are medicinal. Others can kill. Last fall in Cleveland, three men almost died after eating chicken cacciatore cooked with mushrooms found in the woods.
Foraging is foolish if you can't tell one species from another. And there are 14,000 species of mushrooms, only 250 of which are edible.
Avoid poisoning: grow it yourself
So the safest and freshest mushrooms may be the ones you grow at home. And on a recent trip to Granville, Ohio, Paul Goland of Franklin, W.Va., told us that can be as easy as falling off a log.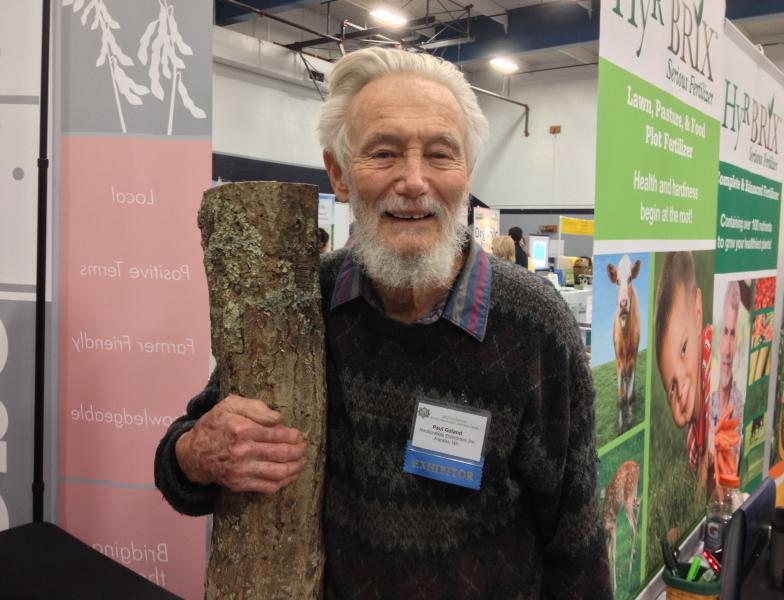 "I'm growing shiitake mushrooms, which grow on wood. In nature, they grow on the shii tree. Shiitake translates as oak mushroom because a shii is a live oak common in the Orient."
Shiitakes can grow on any of the oaks in this country as well -- and on sugar maples, ironwoods, hop hornbeams and hornbeams.
"You have to fell a living tree to get the logs to grow the mushrooms," says Goland, "but the wood has to be freshly dead."
It takes patience and spawn
You wait a month after you fell the tree, says Goland, "and then you drill holes in the log and insert the starter called spawn."
At gourmet grocery stores, shitakes can sell for as much as $12.99 a pound.
Goland sells three different kinds of spawn for $9. If you plant in late spring, you can harvest in September and have a constant supply of shiitake mushrooms for up to four years.
For a new generation of DIY-ers
Organic farmer Kathryn Hatch came from Columbiana County to buy a pre-inoculated log from Goland. She says she and her husband practice what they call "sustainable agriculture" at their Zany Pearl Farm.
"We are very interested in how we can grow everything ourselves."
Her 6–year-old son loves mushrooms "and always has, so we saw the mushroom logs, and we thought it would be a great thing to take to him."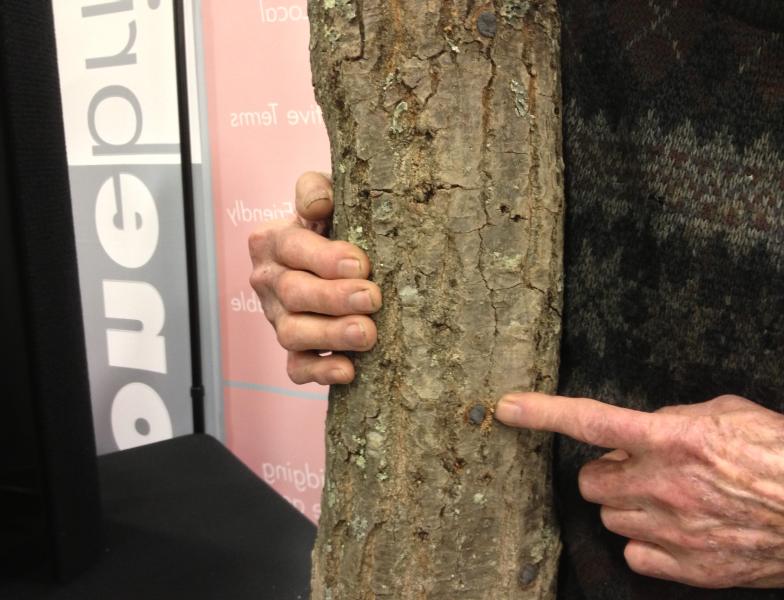 Her favorite mushroom dish?
"I made a cider mushroom pasta with some great cheeses in it. Just the mix of the sweetness of the cider and the nuttiness of the mushroom is a nice pairing."
Not just a culinary wonder
Shiitake mushrooms have a smoky flavor and a dense meaty texture. Chefs prize them. But for those who hate both the taste and texture of mushrooms, but want the health benefit, shiitakes are available in pill form.
The American Cancer Society says animal studies show the shiitake mushroom can shrink tumors, lower cholesterol and inhibit viruses.
Shittakes are the second most commonly cultivated edible mushroom. They're also known as black forest, golden oak and oakwoods. They're native to Japan, Korea and China and have been used medicinally in Asia since 100 AD.
Mushroom soup to start the day
Paul Goland eats them each and every day.
"I take soup for breakfast every morning and the soup has mushrooms in it," says Goland, who's 85 and says he's outlived most of his relatives.
He's been selling his mushroom logs and kits since 1987 in West Virginia, Virginia and Ohio.
We've also discovered another source for those who want to grow their own mushrooms, and it's nearby.
That's this week's Quick Bite. Next week we're in Akron at the Mushroom Shack.