Joann Ballbach's been turning people on to wild edibles for the last quarter century as the education director of The Wilderness Center in Wilmot, a non-profit nature center in southwest Stark County founded in 1964.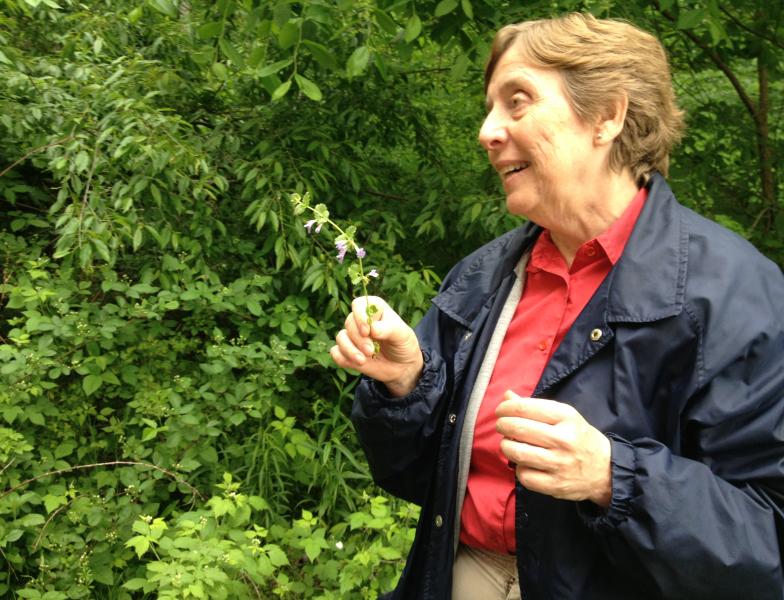 She teams up with Barb Vitcosky, the center's development director, to teach people how to identify weeds and other plants that you might not know are good to eat.
For example: gill over the ground. Vitcosky makes tea with it.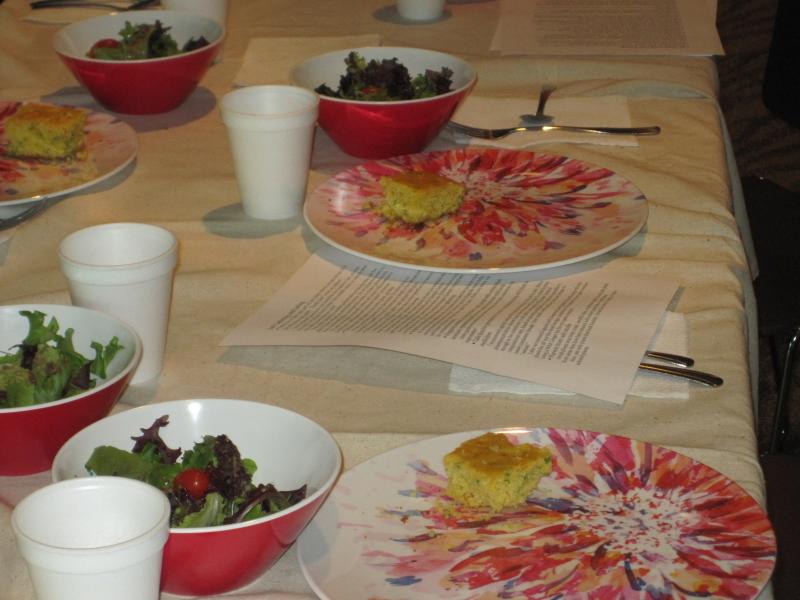 "You probably have it in your lawn" says Ballbach. " It has a square stem and from where I picked it, a strong smell. If you're in Ohio and a plant has a square stem and a strong smell, it's a mint and it's safe to eat."
Safe, but not necessarily savory.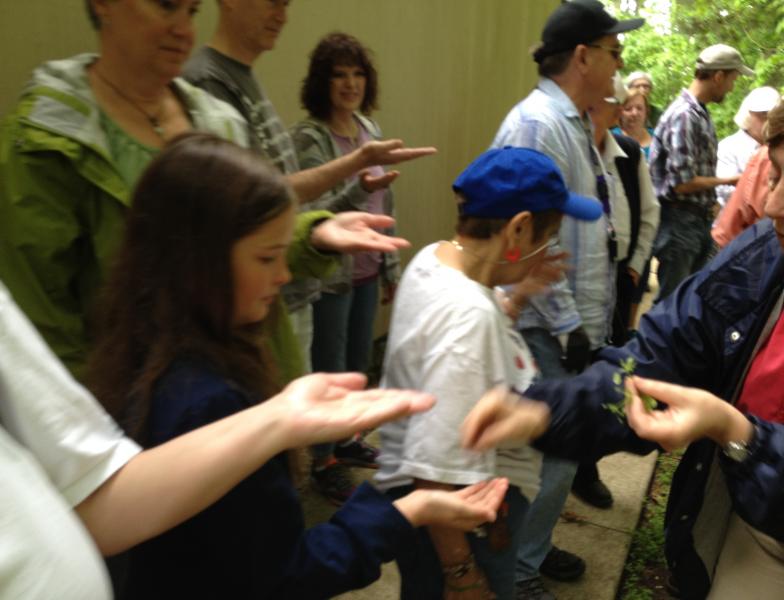 Brad Van Hoek of Mansfield is among about 20 students in the "Eat Your Weeds" class.
He looks a little quizzical as he nibbles on a leaf of gill. He says it tastes like a weed.
"A little bitter," he finds. "A funny texture."
Later Ballbach hands out leaves of something more familiar, but not commonly known to be edible.
"Dandelion's perfectly safe to eat raw. The best time to get it is before it's flowered, for the greens. For the roots you're fine anytime. You can dig up the roots and then dry them and roast them and use them like coffee."
She acknowledges the leaves will taste bitter, but they're safe.

Ballbach warned the group before they set out to watch their footing, avoid thorns and thistles, not to eat too many of the weeds if young, pregnant or have a challenged immune system or allergies, and to look out for poison ivy.
And she cautions that you can run into look-alikes.
"Queen Anne's lace is wild carrot. It's very edible. It's pretty good but it looks a lot like poison hemlock. That's the stuff that Socrates had. So you really have to know."
A matter of taste
Another beverage for lunch is made from dandelion leaves and a plant known in Asia as "gobo" and elsewhere as burdock.
"It's a traditional British drink," says Ballbach. "It's not really tea. We use the roots. All the books say that burdock leaves are fine. But I do not like them."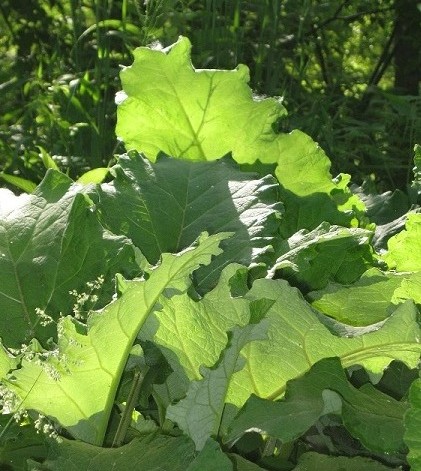 Barb Vitcosky does, though, for salads and casseroles.
She' s not just the cook for the wild edibles event. She helped Ballbach forage for the lunch.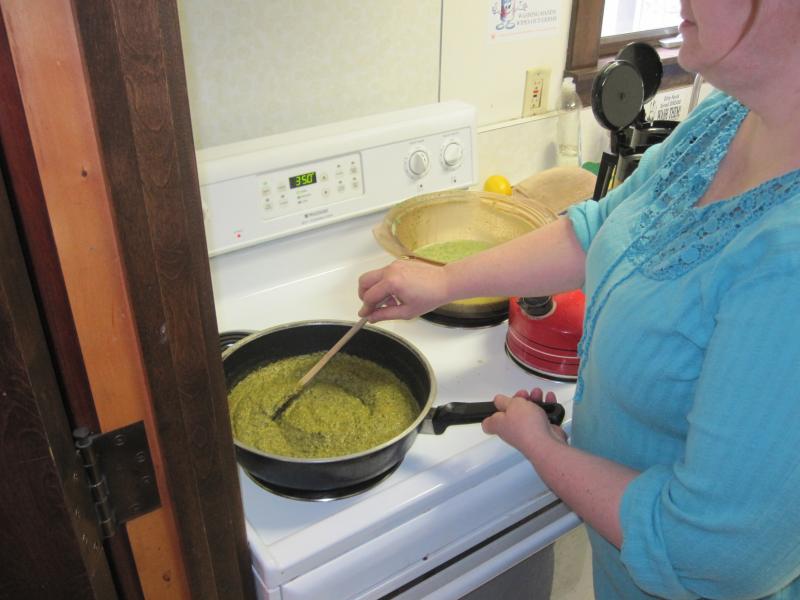 "Out in the misty morning, we collected some greens and dug up some burdock root. It was a meditative experience. It really centered me and got me ready for the day in a way that I wouldn't have taken time for if I wasn't getting ready for this class."
She also enjoys cooking what she considers super foods. "They're just packed with vitamins and minerals. The greens that we've selected are rich in nutrients and better for you than kale."
Tasty, too, like the parsnip and violet cake she's about to take out of the oven.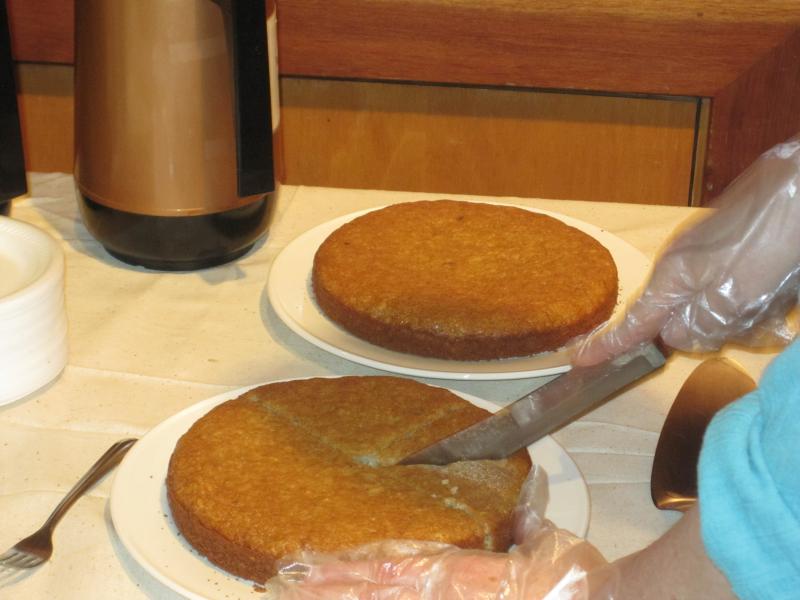 It includes violet syrup and crystallized violets, and according to Joanne Ballbach, it's health food.
"Wild violets have lots of vitamin A and C; in fact they have 15 times more vitamin C than oranges."
Garlic mustard also flourishes all around The Wilderness Center grounds and also packs a lot of vitamin C and A as well as Omega-3 fatty acids good for lowering cholesterol.
Ballbach invites you out to Wilmot to collect all you can carry because it's a nuisance, an invasive plant.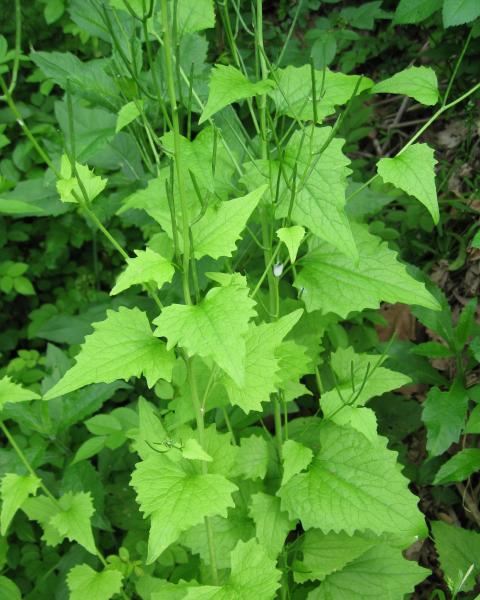 "It's one of the species ... that do a kind of chemical warfare on the other plants," she says. "So once garlic mustard gets established, its roots send out these chemical signals so that other plants can't grow there."
Garlic mustard tastes bitter, but Barb Vitcosky says in a spicy curry like Palak Paneer, it works better than spinach to mellow the taste. It helps, too, that she adds ricotta cheese and sour cream.
Vitcosky says foraging for wild edibles, preparing, and eating them fits The Wilderness Center's mission to connect humans with other living things.
"It gets you out into nature in a way that a hike doesn't. It makes you aware of what's growing that you're looking for (and) perhaps ... you notice what's crawling on it or under it."
The Wilderness Center plans another class next month on the basics of identifying, collecting and preparing edible wild plants. It'll be free and open to the public Saturday , July 21st.
Chickweed and Peanut Salad
-Large handful of young chickweed, washed and torn
-Salted peanuts, whole or lightly crushed (optional)
-Oil
-Orange juice
Put the chickweed in the bowl. Sprinkle with peanuts. Mix equal parts orange juice and oil, drizzle over, toss, and serve.
Garlic Mustard Cornbread
-1 pkg. corn muffin mix (I use Jiffy.)
-1 egg
-1/3 cup milk
-1 cup whole kernel corn
-3-4 T. chopped garlic mustard leaves
Preheat oven to 350°, grease 8" square pan. Combine all ingredients and blend well. Pour into prepared pan. Bake 25 minutes.
Greens Dip
-about 2 qts. mixed greens, chopped and cooked*
-8 oz. creamed cheese, at room temp.
-½ c. bacon bits or fried chopped bacon
-1 stick butter, melted
-1 c. Parmesan cheese
Mix all but 2 T. parmesan cheese in a greased casserole dish. Sprinkle saved cheese on top. Bake at 350?F for 30 min. or until bubbly. Serve.
*To cook greens: chop, cover with water, bring to boil and boil until tender. Drain. Taste the greens—if they're bitter, repeat.
Gill (or any other mint) Tea
-1 T fresh or 1 t. dried leaves
-1 c. boiling water
-sweetener, if desired
Put chopped leaves in a cup, add boiling water. Steep 3-4 minutes, or until desired strength. Sweeten if desired.
Honey and Clover Sandwich
-1 slice white bread
-clover leaves
-honey
Drizzle the bread with honey. Place clover leaves on top. Serve.
Dandelion and Burdock Drink
-2 ½ c. water
-1 t. ground burdock root
-1 t. ground dandelion root
-3/4" piece of ginger, sliced
-1/2 t. anise seeds or 1 star anise
-1/2 t. citric acid or 2 T. lemon juice
-1-2 c. sugar, to taste
-soda water
Place the first six ingredients into a large saucepan and boil for 20 minutes. Filter the mixture through a cloth into a jug. While the mixture is still hot, stir in the sugar until dissolved. Let cool. To serve, add 1 c. of soda water to every ¼ c. of syrup in the jug and stir well, then pour over ice.