We meet Iron Roots Farm Manager Curtis Moore on Canfield Road on the south side of Youngstown, not far from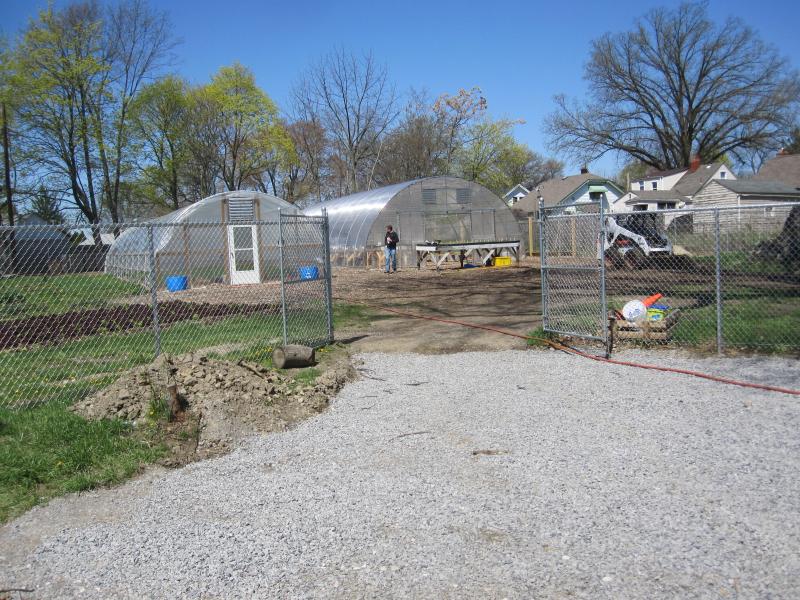 where the defunct Idora Amusement Park's wooden roller coaster burned down in 1984.
Thrills, since then, had been in short supply, until recently.
"This neighborhood has turned the corner," says Moore. "It's still in transition.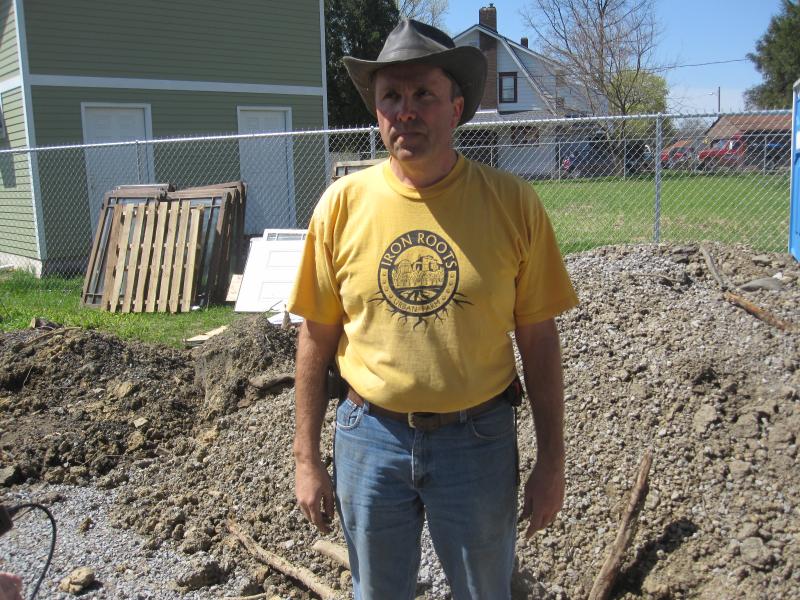 But this was a highly blighted, highly dangerous part of town."
Change came about three years ago, when the Youngstown Neighborhood Development Corp. established Iron Roots, its working farm and training center.
In spring and early summer, over 10 weekends, it offers free training for would-be urban farmers.

A lot to learn
They learn how to purchase land; how to select and grow their own produce; how to harvest, clean, and care for their crops; and how best to take them to market.
This isn't just for casual gardeners. It's for those who want to grow enough to sell in the local farmers markets, at roadside stands and to local restaurants.
Iron Roots Farm has two greenhouses where seedlings can get started, as well as lots of green, leafy crops.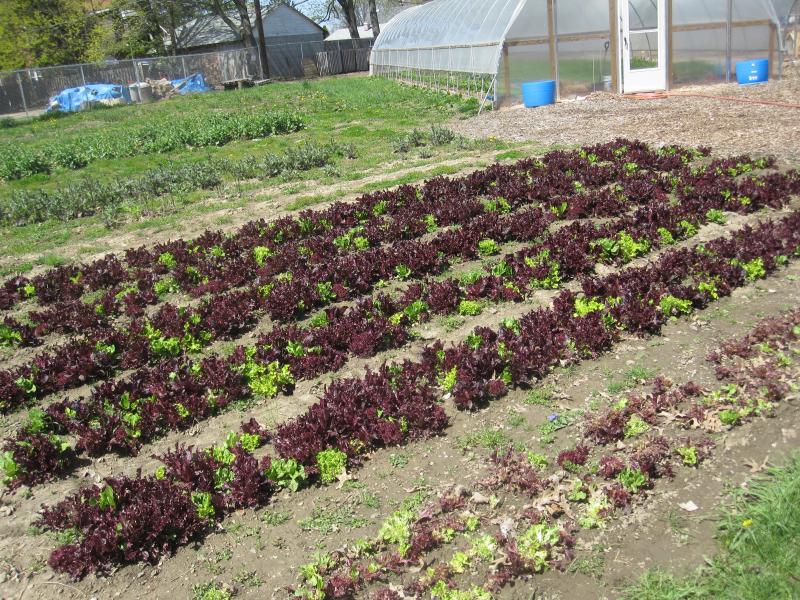 Moore points to rows of all-star lettuce.
"This has actually been growing since last October, and it was under low tunnels to maintain it through the winter.
"Further on, we've got Russian red kale and last year's collards that are actually bolting,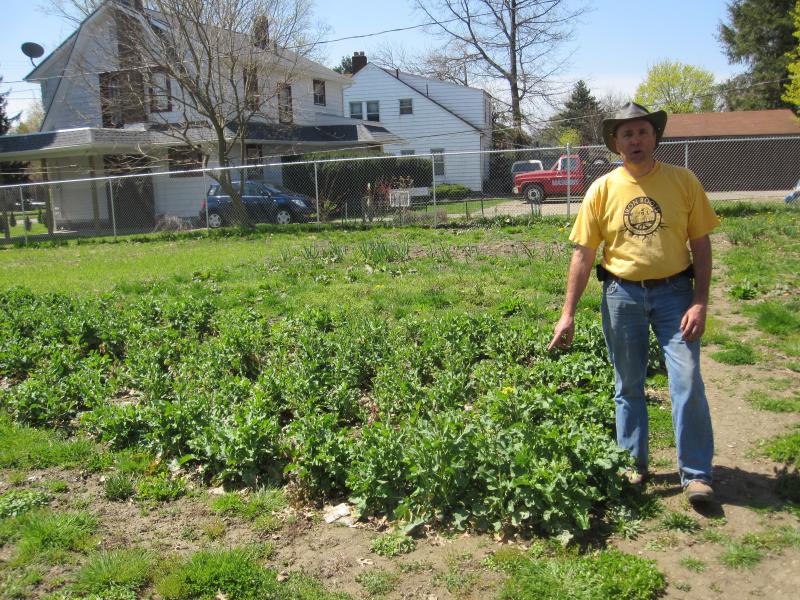 going to seed. And some green onions down at the end."
Besides the working farm, there are several community gardens that residents are welcome to plant in. But Moore says many of those taking the training already have their own growing spaces.
"Youngstown, having lost all of the steel from the 1970s and early 80s, we have a lot of empty lots of available land. Residents are able to purchase that land and be able to maybe turn it around into a market garden."
Most residential city lots have sold for between $200 and $300. The smallest are 40' by 120' and the largest 60' by 140'.
"Unfortunately much of the land that they're purchasing is demolition sites," says Moore. "So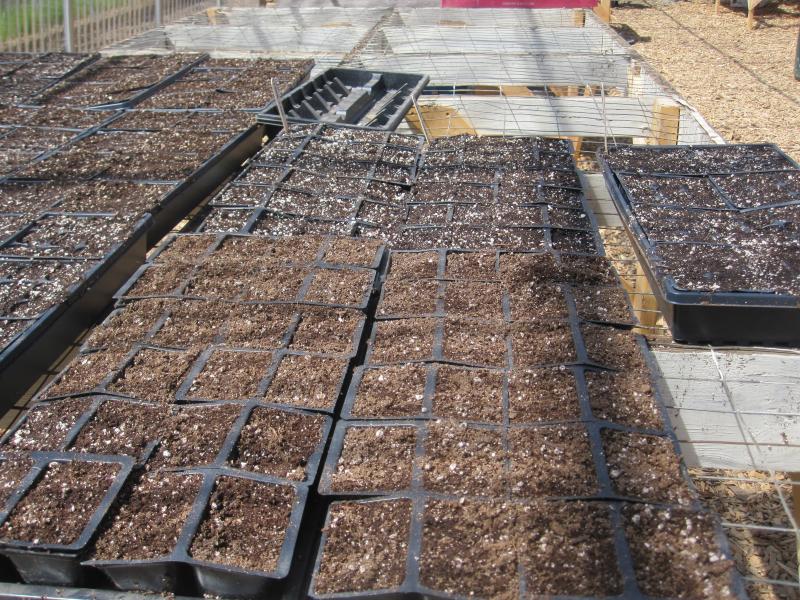 it needs a lot of work initially just to get organic matter back into the soil so that it becomes productive."
Aspiring market gardeners can get compost along with the training. Huge heaps are piled all over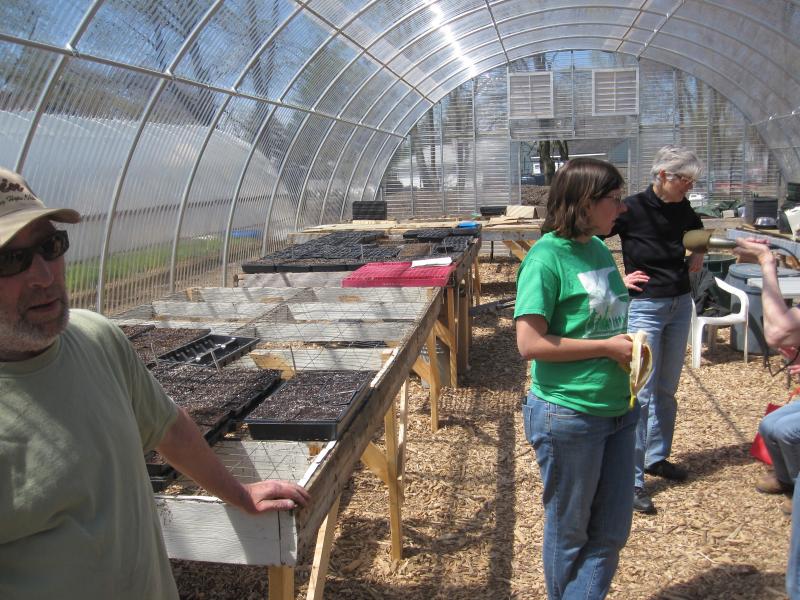 Iron Roots Farm.
"We get woodchips from the various tree companies in the area and we get spent grains from a local brewery, Rust Belt Brewery, and we integrate those to get our carbon-nitrogen ratio to where we can actually make good compost with a lot of micro-organisms in them."
Good soil underneath it all
Youngstown's soil can be improved, but some of it is already pretty good.
"We have a silt loam in the Youngstown area so it's got the potential. It's got the texture. It feels good to the hand actually."
Long before it was a steel town, Youngstown's farmers prized it's soil. "The greater Youngstown area, as was Cleveland and some of the major metropolitan cities were all agricultural zones at one time. And unfortunately we built cities on some of the best agricultural soil in the state of Ohio."
Now, one of the key points Curtis Moore makes to aspiring urban farmers is to get their soil tested. "To test for lead specifically because the old homes had lead paint on them, just to know what you're getting into even before you purchase the lot."
New farming entrepreneurs
Katrina Love of Youngstown was one of the first residents to take advantage of those cheap lots being offered for sale. She acquired three that she's combining for a small farm.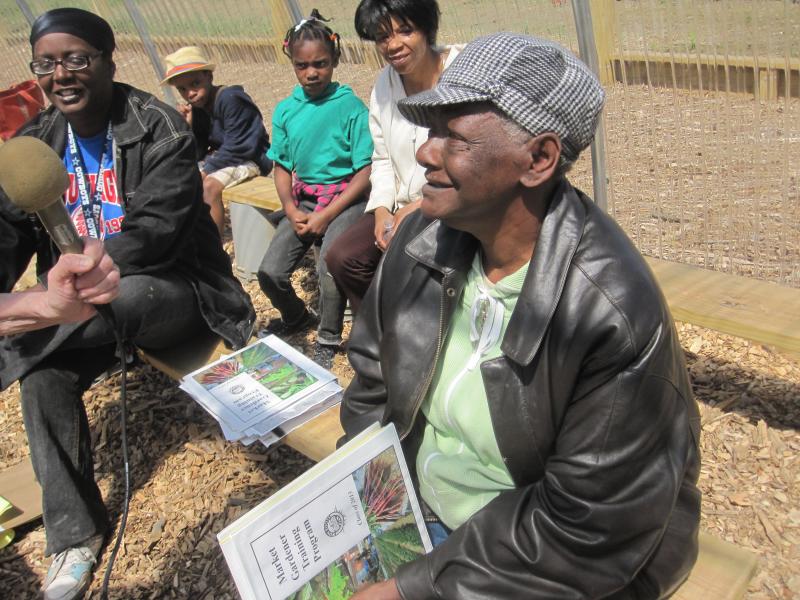 "It's on the corner of Indianola and Griselda, and I'm going to have different types of gardens there," she says. "I'm going to have an organic garden. I'm going to have a vegetable garden and a flower garden. I also have some fruit trees, apples and pears right now, and I'm planning on getting some peach trees in a couple of days."
Her mother, Lois Love, joins her for the market gardener training.
"I came to class. I enjoy it. I know about gardening but I came to class in case she forgets something."
She says she tried to get her daughter involved in gardening when she was young. "She would come out every now and then, but she's interested in it now."
Good examples set
Zacharia Eliza Buller is only 8, but her mom brought her along and she's interested, too. "I'm learning about plants, foods, and other stuff, and herbs and stuff like that."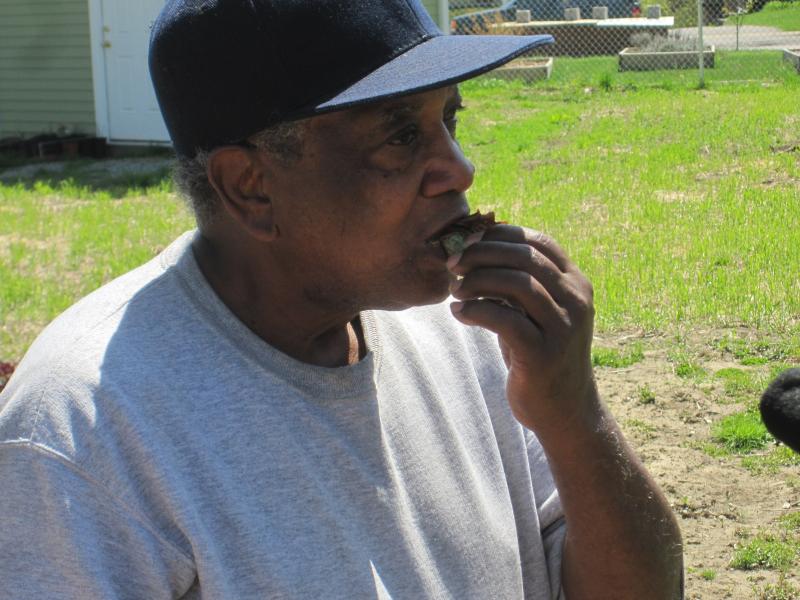 Having a good example helped Joseph Taylor become a gardener and now a farmer.
We find him at the training, munching on some just-picked lettuce.
"My mother started me out eating healthy from a youngster, and I continue on today."
He's 71 but just starting a new life as a farmer. "This will be a business for me when I get into it full-time."
Liberty Merrill is senior program coordinator for the Youngstown Neighborhood Development Corp.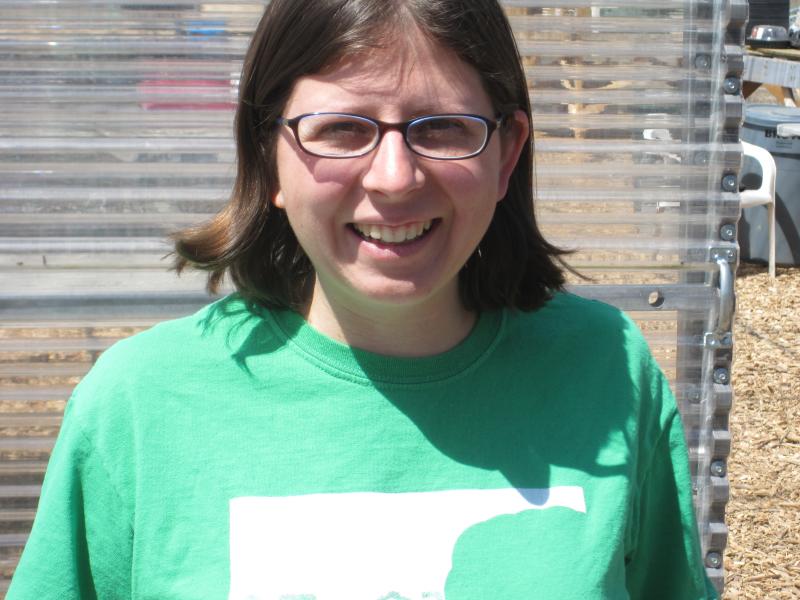 She manages all the vacant land programs including the educational program that goes along with vacant land and agriculture.
Hands on instruction
When everyone's assembled in front of a row of all-star lettuce, Merrill begins with a little advice. She says lettuce is a good crop for a small urban farm because it goes from seed to harvest in four weeks and you can get a second cutting in another three weeks.
"So that kind of turnaround means that you can get a volume out of a small space."
Next, she takes a firm stance and bends over to demonstrate how to cut the lettuce. She recommends a good sharp knife.
"You would start from one side of the row. Grab with the side of your hand like this. And get a handful of your leafy greens there. Now you want to cut them about three-quarters of an inch above the ground. It leaves enough of the plant there that they can regenerate the leaves so you can get another cutting off of it."
Later they double-rinse the lettuce and find out the best way to tear it up. "Go to the grocery store and look at those like the Earthbound Farms and the bagged lettuce. Look at that leaf lettuce and see what it looks like and that's what you want."
Not everyone's going to market
New urban farmers need to understand their customer's preferences in order to sell at farmers markets or to restaurants, but Julia Fuhrman of North Lima isn't looking that far ahead.
"I want to reduce my use of fossil fuels. I want to reduce my carbon footprint on this earth without dying. I need to learn how to be a good gardener before I could even consider selling. I don't
even know if I'll save money. But I'm having a good time, and I'm learning a lot and today's my 64th birthday. So it's fun."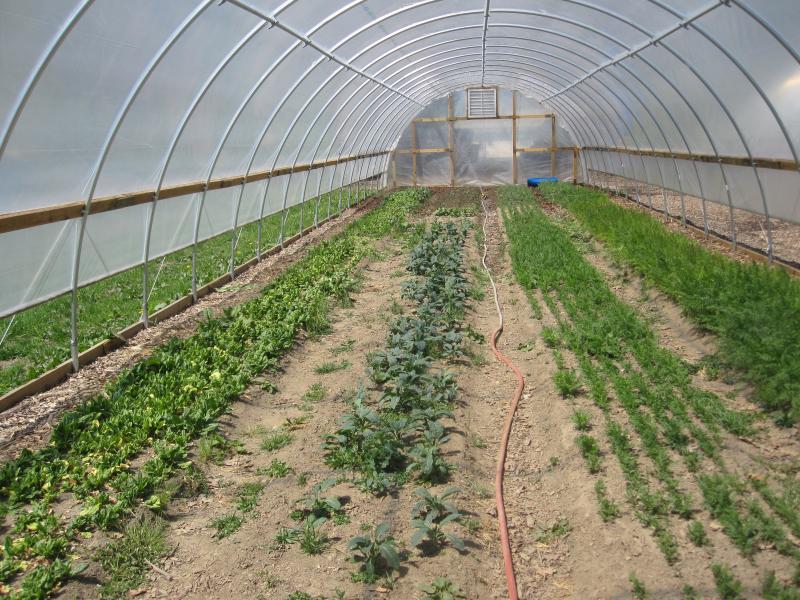 Fun for the teachers, too. Curtis Moore says he doesn't hear as many police sirens these days as he tills the soil off Canfield Road at the Iron Roots Farm.
He's seen first-hand how urban agriculture brings neighbors together.
"It gets people out of their homes and it builds a sense of community again. People take pride in what's going on again. Crime goes down and people's hopes grow up."
The Youngstown Neighborhood Development Corporation also offers one-on-one technical help to serious student farmers after they complete the free, 10-week market gardener training. All Youngstown residents are eligible for it, and the plan is to offer the help again next spring.
And that's this week's Quick Bite. Next week we'll talk with Momocho's Eric Williams about El Carnicero, his new restaurant in Lakewood.