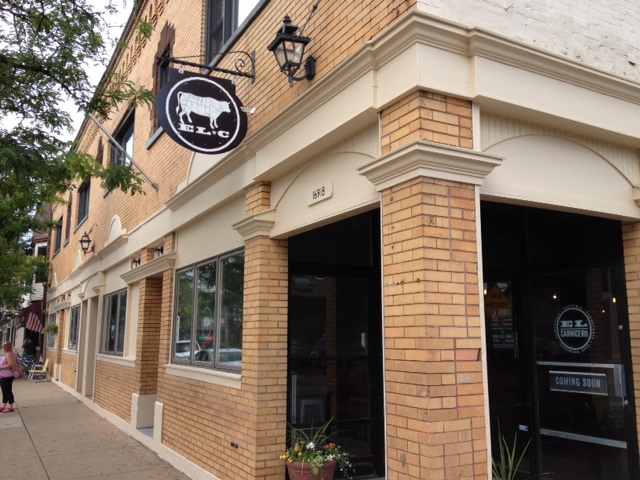 Chef Eric Williams hopes El Carnicero will be everything his Momocho is -- and more.
Since 2006, he's been packing them in at Momocho Mod Mex, a tiny but popular spot in Ohio City, in the creaky, 200-year-old building that once was the Fulton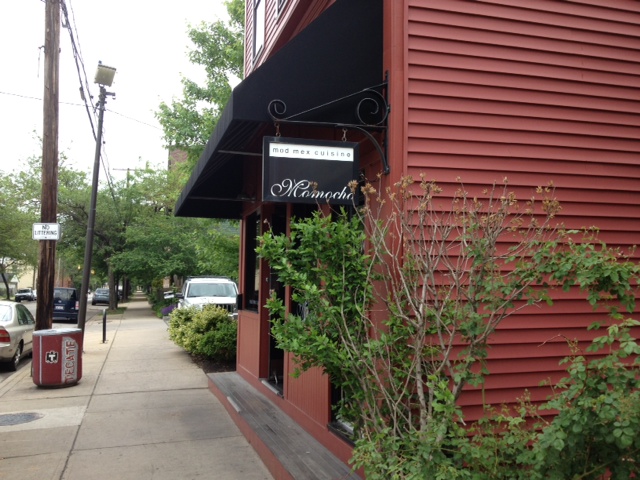 Bar and Grille.
It's dark but lively at Momocho, and quirky. But it's also oddly cozy with a décor of chairs covered in mismatched fabric, tomatillo cans strung by wire for track lights and depictions of Mexican wrestlers grimacing from the walls.
Viva Mexico
El Carnicero will also celebrate the Mexican food and subculture Eric Williams loves, with 6-foot bull horns and low-rider bikes hanging from the walls along with black and white photos of Mexican wrestlers. But now he'll have room to expand his menu and his clientele.
Momocho seats only 60. El Carnicero can handle 150 diners. And with a kitchen five times the size of Momocho's Williams says he'll be able to offer many more varieties of taquitos and tamales.
"Braised wild boar, slow cooked duck confit, braised tongue, turkey breast, coffee and ancho-braised beef brisket, which is known here as machaca."
Machaca is a good example of the complex flavor profile that Williams, a James Beard best-chef nominee, is known for.
"The coffee is going to add a deep, rich flavor. The ancho is going to be spicy and sweet like the raisin. And then the brisket is really, really rich and dense. But we pair that with guacamole and peppers and onions so that they work together. The guacamole is the cooling-off factor."
Little hellion meets The Butcher
Momocho means "little hellion." The new restaurant's name is also a tribute to a tough guy, a legendary fighter.
"El Carnicero was a champion luchador wrestler in Mexico who had to retire due to old age, but he went back to his first passion which was cooking. And he remembers growing up and eating taquitos and tamales in the streets of Mexico."
At El Carnicero, a beefed-up menu will include roasted, poached and grilled meats, poultry and seafood and Williams' unique spin on seasonal vegetables.
"One of my favorites is grilled asparagus, topped with a pacia and roasted garlic vinaigrette, topped with crispy pork belly and then a dollop of deviled egg on top."
Sizzling sofrito
He grabs a skillet, cranks up the flames, and in less than a minute shows us another favorite: Sofrito.
"We saute a little corn, some fresh-cut shallots, some fresh chopped garlic and then we blanch some French green beans and once we toss them in the skillet, we just kind of let them sit for a little bit until they start to blister. We go around with a little vinaigrette of the pesto and those are the sofrito green beans. These are a great side dish, but they go really well with the pecan- and pumpkin seed-crusted trout entrée."
With a new, much bigger restaurant, Williams hopes for another sizzling success. Momocho has been packed almost ever since it opened seven years ago.
"We're small. We're in a hip little neighborhood in Ohio City. Our cuisine and menu has not been replicated in Cleveland. It was a unique product seven years ago and people really wanted something different."
Gourmet Mexican
This is not your mama's Mexican cuisine.
"We don't do quesadillas or burritos or enchiladas. We focus mainly on margueritas, guacamole and tacos which we call taquitos."
Eric Williams is not Hispanic. "I'm Welsh-German by descent. But I always think that that's funny because you know Bobby Flay who's known for his
Southwestern cuisine ... (and) he's red-headed Irish. So I think it goes back to ... what food you fall in love with. "
Williams fell in love with modern Mexican cuisine soon after getting some tough love from his parents when he dropped out of high school.
"My parents weren't too thrilled that I wasn't going to finish school. And I ended up finding myself travelling throughout the United States, always going to Latin American, Mexican, Southwestern restaurants not only for the cuisine , but there's always an energy. Low-rider bicycles, Catholicism, the vibrant colors, the vibrant music scene, the spicy food."
Not a chili head
Williams doesn't like it too hot.
"No, actually I am not a chili head. I do not like spicy food."
What he's big on is variety. That's why there are 50 different hot dog toppings at another restaurant he co-owns, the Happy Dog.
At Momocho, a sushi tuna taquito costs $17. At El Carnicero, Williams says the most you'll pay is $14 for up to 15 different tamales and taquitos.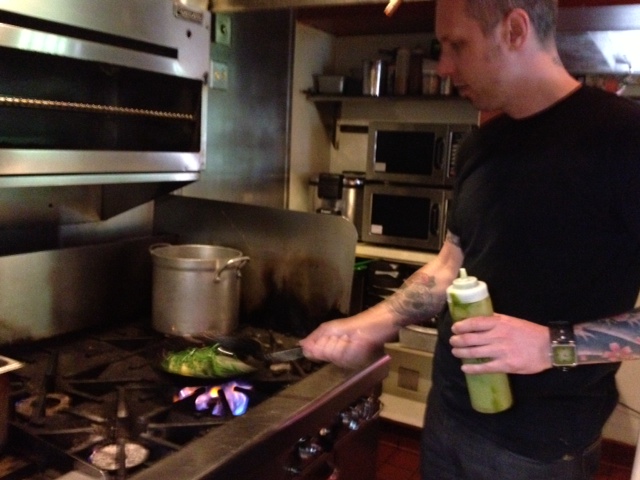 Return to Lakewood
The 42-year old Williams grew up in Garfield Heights and worked at a lot of Cleveland-area restaurants after dropping out of school, including Johnny Mango's just down the street from Momocho in Ohio City; Keka, in the same neighborhood; Pete and Dewey's Planet downtown, Moxie in Beachwood, Lopez in Cleveland Heights, and in Lakewood, where he ran the kitchen at Maria's Roman Room.
He's hoping Lakewood will welcome him back.
"Lots of families, lots of duplexes, lots of businesses, proximity to the freeways. It's close to the west side. It's close to downtown. So all those things for a restaurant make sense."
Eric Williams, chef and owner of the new Lakewood Restaurant, El Carnicero, plans to open its doors Thursday.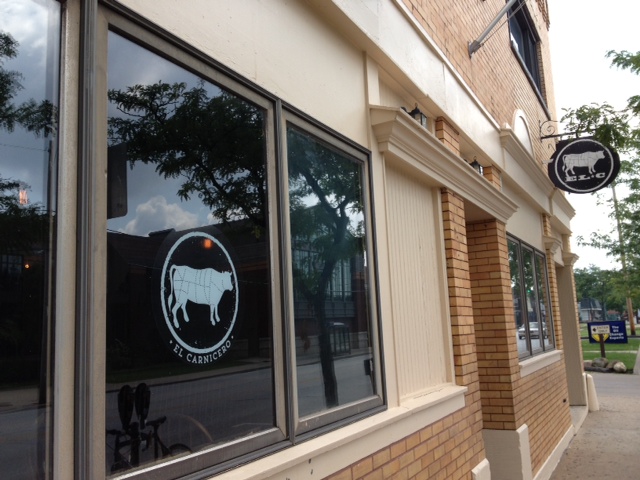 And that's this week's Quick Bite. Next week we'll take a food tour of Canton.