Hank Shaw blogs, writes books, and earns good money. But he says he lives on only what he can forage, fish, or shoot.
"I have not bought meat or fish but a handful of times since 2004," he claims.
Shaw grew up in a family of New England naturalists and fishermen but didn't start hunting until his early 30s when he set out to be as self-sufficient as possible for food.
"If you get rid of restaurants and you get rid of supermarkets, how many people would be able to feed themselves? Precious few. But I can do that."
He finds one of his favorite small game meats, squirrel, easily and often.
"If you can get over the fact that it's a bushy-tailed tree rat, it's a damn good meat."
Hungry at a restaurant for what's outside the window
Sitting by the window at Fire Food and Drink, looking out at Shaker Square, he imagines what could be a squirrel dinner with all the fixings.
"There's a red oak tree right outside the door that has dropped acorns. We've seen tons of hickory trees. We've seen tons of crab apples. There's a day lily across the square. Most of a day lily is edible. We've seen tons of squirrels. That's just for starters. I could go on."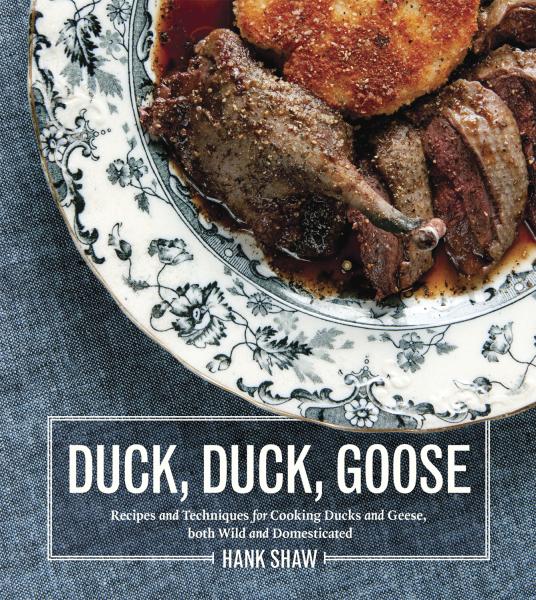 Visiting from Sacramento on a recent book tour Shaw savored some Northeast Ohio squirrel.
"It's a little denser than chicken thigh but it has the very same color. And it sounds like a cliché but you really do pick up nutty overtones to the meat."
Shaw bagged the state daily limit of 6 squirrels on a recent foray with Joe Keough, a retired Geauga County sheriff's deputy.
"My friend Joe and I we started hunting together pretty seriously last year and we're planning a multi-state bird-hunting trip for next year and I think it's going to be a lot of fun."
Frozen muskrat in the mail
They met through Shaw's blog: Hunter, Angler, Gardener, Cook. Keough's been a long-time fan.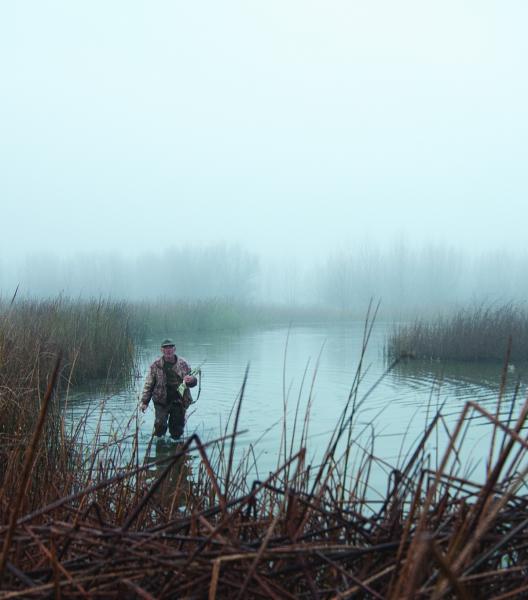 "We began corresponding and I let him know I could be a source of exotic protein. You were dabbling with a muskrat recipe at the time. And so I shipped him some frozen muskrat. And that kind of is how we were introduced. And then when he was coming into town on the tour I said he was more than welcome to stay with us, and we had just a blast."
Muskrat is a rodent found in swamps and wetlands, prized more for its fur than it's meat. But Keough finds it delectable.
"It's not at all like squirrel. It's very, very dark meat. It needs to be soaked quite a while before it's prepared. I like to do a slow braise and I've used it to stuff ravioli and things like that. With a chestnut flower ravioli that's pretty darn good, and some sage, yeah."
Shaw took time out from a 46-state book tour in the fall to visit with Keough.
"It's nice to be able to go out foraging, or fishing, or hunting with my friends and then cook a nice meal. Because I get the itchy twitches if I don't actually cook for a few days."
The current tour is to promote Shaw's book, Duck,Duck,Goose, which caught the attention of Chef Doug Katz. Duck confit is one of Katz's specialties at Fire, so he invited Shaw to a duck dinner.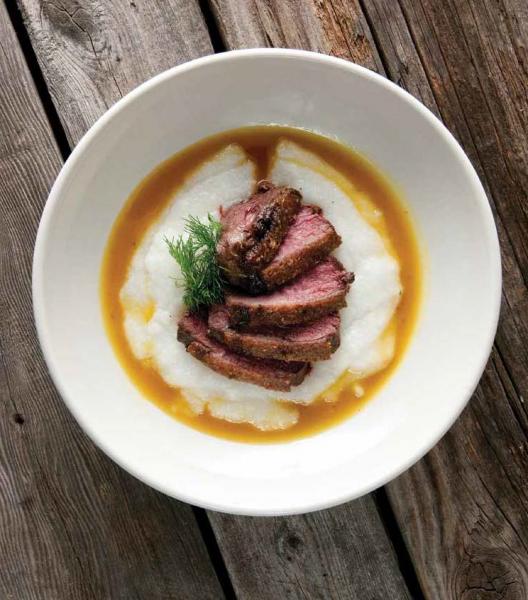 Shaw says most of the recipes in his book work with either wild or domesticated birds, but there are subtle differences.
"For example if we were to hunt canvas-backed ducks on say Lake Erie. They're going to look different, they're going to be different .They're going to taste different from even the really high-quality birds that Doug gets here in the restaurant. Not better or worse, just different."
Wild or domesticated duck cooks about the same
The same cooking principles apply. Katz can appreciate how a classic pioneer recipe in Shaw's book, Cumberland sauce, would work with either wild or domesticated duck. The key ingredients are sweet red currants and red wine.
"There's so much fat on it you can definitely intensify the flavors and you can use spices or you can use different flavor elements. I often think of sweet with duck. I think of wine with duck. The acidity balances well with the fat."
Katz and Shaw also agree about duck meatballs.
"You can grind some of the fat," says Katz. " And then you can grind some of the thigh. You can put bread in it and milk, and saute onions and garlic. You could put a sweet element in it if you wanted, or a sauce."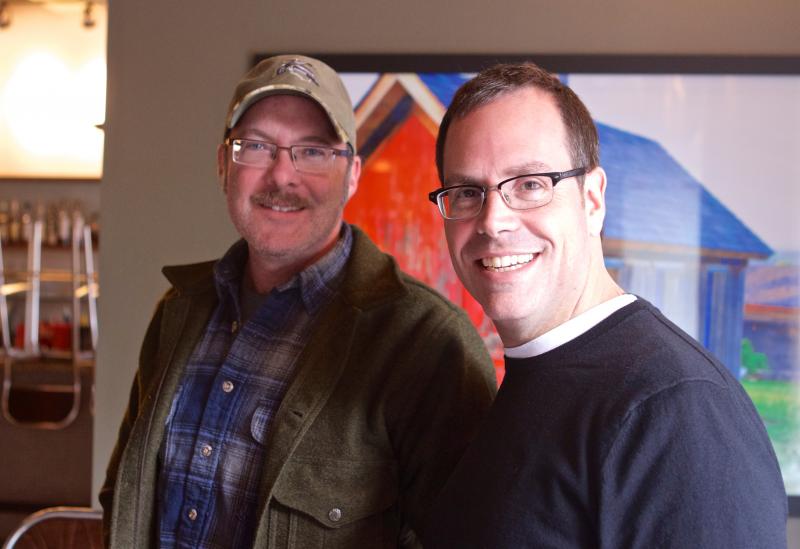 " Yeah," says Shaw. "There's two duck meatball recipes in the book: a German one and an Italian one. So yeah, Doug's right."
And he says if you don't hunt, don't worry, because a good duck these days isn't hard to find.
"They're available in farmers' markets; they're available in good CSA's; they're available in good supermarkets. So if a home cook wants to cook duck, he or she has the ability to do that they would not have had 10 years ago."
When you get them home, he says, try not to think of them as birds.
"Yes, biologically they are birds but in the kitchen they're beef. The breasts of ducks and geese are exactly like steaks. Cook them as such. So if you like your steak medium-rare, cook your duck breast medium-rare. The legs and the wings are identical in cooking to brisket: slow, low, moist heat. If you follow that rule you're about 90% of the way towards being a good waterfowl cook."
Not gamey just full of flavor
Wild duck, however, might take some getting used to, like any game meat.
"Squirrels and muskrats, venison, ducks, partridges, grouse, they all are meats that taste of themselves. And to someone who is used to eating domesticated animals that are fed on corn, which have a very, very mild and very limited flavor profile, these other meats will taste radically different to them."
Different, but not necessarily gamey. Only improperly- treated game, he says, will have a taint.
"The venison that has not been field-dressed quickly enough or is overheated or ducks that had just been left out too long."
Gamey, he says, is an over-used word for the animals he likes to eat.
"They're just flavorful. They're not gamey."
Shaw's a life-long outdoorsman who worked in restaurants before carving out a niche for himself writing about how to cook wild game.
"Hunters are hungry for information the same way that home cooks are. I wrote Duck, Duck, Goose for both groups of people."
Support from chefs, protests from others
On the book tour he's been cooking game meats with America's top chefs.
"Here in Cleveland Doug Katz, and in New York Anita Lowe who beat Mario Batali in Iron Chef, and Brian Valtaggio in Washington , D.C. who almost won Top Chef Masters. And I was just a line cook. I never ran a kitchen, so there was a bit of an intimidation factor in there, but everyone's been so nice."
He draws some backlash from animal rights groups and vegans.
"There are people who are very emotionally anti-hunting. That's OK. They're entitled to their opinion. But the majority of Americans appreciate a hunter who only takes the field essentially to find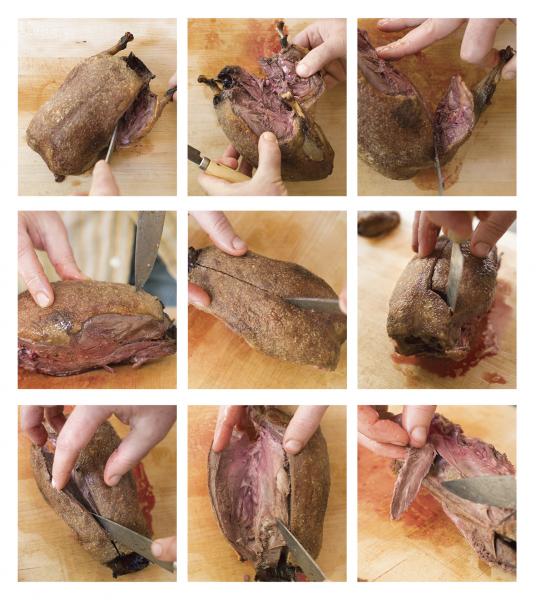 dinner. So if you're concerned about animal welfare in the pantheon of things that you need to be worried about I'm kind of low on the list."
Going mainstream
Shaw says the kind of hunting and cooking he does is becoming more mainstream as more people seek to know where their food is coming from.
"There's so many of us out there who do this as a matter of course. And you find them in New Mexico, in Montana, in Maine, in Ohio. It's not exclusive to the wilder places of this country. Like Joe. I kept telling Joe. 'Oh, yeah, Dude. You put muskrat as a ravioli filling with chestnut? Ah !' "
Joe Keough says cooking is often the first topic that comes up on his radio show for hunters Sunday mornings on WHK.
But since retiring from law enforcement he hunts not as much for the food as the friendship.
"I mean I do hunt and fish by myself from time to time, but it's much more enjoyable with a friend. Now that I'm retired I'm living a dream. I get to spend all this time in the outdoors and meet great people."
Marsh to table
Keough , says Hank Shaw, is part of a "marsh-to-table" movement that's getting more mainstream over the last ten years , dove-tailing with farm-to-table and local food advocacy.
"Because people want to take control of what they feed themselves and their family. And they want to cut the middle man out. The industrial food system has failed us and they're taking things into their own hands. And I think that's a good thing."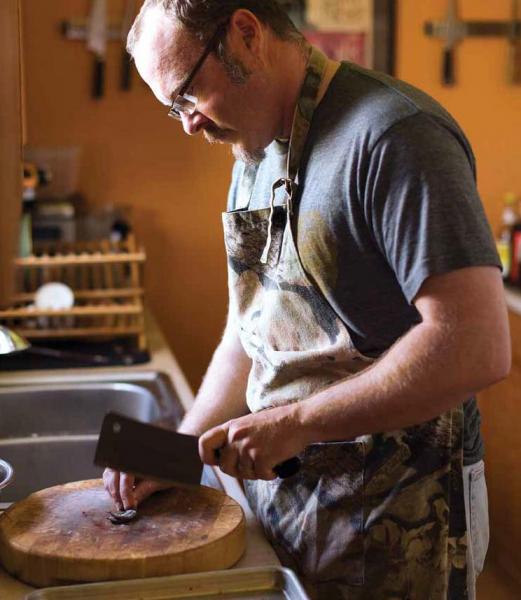 His advice to new hunters is to join a club like Ducks Unlimited or Pheasants Forever that restore, maintain and expand habitats.
Quoting from one of his recent blog posts:
"To not become a member of one of these groups is analogous to listening to public radio without pledging."
And that's today's Quick Bite. Next week we meet a pioneer among Northeast Ohio's culinary educators, Loretta Paganini, at her new restaurant.