Loading...



From WKYC.COM / TV 3
Get the latest school closings and delays


Funding for WKSU is made possible in part through support from the following businesses and organizations.
---
For more information on how your company or organization can support WKSU, download the WKSU Media Kit.

(WKSU Media Kit


)
---

News Channel
What's On Now?
Wait Wait... Don't Tell Me!®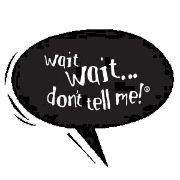 ---
Listen:

Windows Media

RealPlayer

aacPlus

Mobile - rtsp://mobile.wksu.org/news.sdp
---
Later Today On WKSU's News Channel
2:00
The Splendid Table
3:00
America's Test Kitchen
A food program for right now - filled with clear, practical information, without the gourmet fuss. The hour is all about insights, tips and techniques that illuminate the truth about real home cooking. Host Chris Kimball introduces listeners to an eclectic collection of test cooks and food experts from the Test Kitchen, and people who come at food and cooking from unique and useful perspectives, with rich stories to tell.
4:00
TED Radio Hour
5:00
All Things Considered®
---
News Channel Schedule
(

Printer-friendly Schedule
)
WED
(

Printer-friendly Schedule
)
Page Options

Print this page

E-Mail this page