Loading...



From WKYC.COM / TV 3
Get the latest school closings and delays


Funding for WKSU is made possible in part through support from the following businesses and organizations.
---
For more information on how your company or organization can support WKSU, download the WKSU Media Kit.

(WKSU Media Kit


)
---

Environment



Tuesday, June 16, 2009




Northeast Ohio now meets old ozone standards




But officials say it won't meet tighter rules next year




by WKSU's KAREN SCHAEFER



Reporter
Karen Schaefer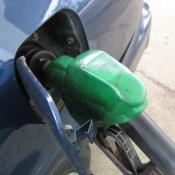 The Ohio EPA says vapor locks on gasoline pumps is one of the ways Ohio was finally able to meet 1997 smog standards. They say they don't know yet how the state will meet tougher regulations next year
Courtesy of Karen Schaefer
Download (WKSU Only)
The U.S. EPA says eight counties in Northeast Ohio now meet federal clean air standards for smog. But state officials say those same counties will most likely NOT meet tighter smog regulations next year.
---
---