Loading...



From WKYC.COM / TV 3
Get the latest school closings and delays


Funding for WKSU is made possible in part through support from the following businesses and organizations.
---
For more information on how your company or organization can support WKSU, download the WKSU Media Kit.

(WKSU Media Kit


)
---

Commentary



Tuesday, June 30, 2009




Bizarre baseball play




Cubs with Ernie Banks against Cardinals with Stan Musial




by WKSU's PAUL GASTON



Commentator
Paul Gaston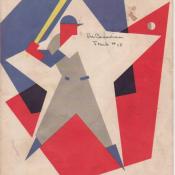 Gaston's original Cubs program for the June 30, 1959 game
Courtesy of Paul Gaston
Download (WKSU Only)
One of the great things about baseball is that when you go to a game, you may see something you've never seen before: a player hitting for the cycle, Len Barker's perfect game, Asdrubal Cabrera's unassisted triple play, or a slow-footed catcher named Glenn Brummer trying to steal home in the bottom of the twelfth and making it. But WKSU commentator Paul Gaston can top that with the very first major league game he ever say, 50 years ago today.
---
---