Loading...



From WKYC.COM / TV 3
Get the latest school closings and delays


Funding for WKSU is made possible in part through support from the following businesses and organizations.
---
For more information on how your company or organization can support WKSU, download the WKSU Media Kit.

(WKSU Media Kit


)
---

Environment



Tuesday, October 6, 2009




Cleveland port director says he supports efforts to make a nature preserve along Lake Erie




But he says port must clarify ownership first




by WKSU's KAREN SCHAEFER



Reporter
Karen Schaefer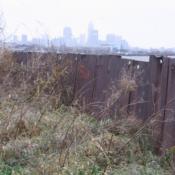 Dike 14 is an undeveloped 88-acre site east of downtown Cleveland where sediments from the Cuyahoga River have been dumped for years. Environmental and education groups want to create a public access nature preserve here
Courtesy of Karen Schaefer
Download (WKSU Only)
The director of the Port of Cleveland says he held back on an applicaton for state funds for a lakeside nature preserve - because he's still trying to clarify ownership of the land.
---
---