Loading...



From WKYC.COM / TV 3
Get the latest school closings and delays


Funding for WKSU is made possible in part through support from the following businesses and organizations.
---
For more information on how your company or organization can support WKSU, download the WKSU Media Kit.

(WKSU Media Kit


)
---

Economy and Business



Friday, October 9, 2009




FirstEnergy turns off lightbulb program




Will talk with state regulators




by WKSU's KAREN SCHAEFER



Reporter
Karen Schaefer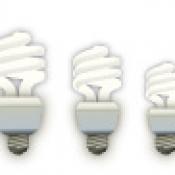 FirstEnergy had planned to send residential customers a pair of compact flourescent lightbulbs for a cost of more than 21-dollars over 3-years
Courtesy of US EPA
Download (WKSU Only)
FirstEnergy has agreed to put on hold its plan to distribute energy-saving lightbulbs to customers and then charge for them.
---
---