Loading...



From WKYC.COM / TV 3
Get the latest school closings and delays


Funding for WKSU is made possible in part through support from the following businesses and organizations.
---
For more information on how your company or organization can support WKSU, download the WKSU Media Kit.

(WKSU Media Kit


)
---

Economy and Business



Wednesday, March 10, 2010




The Amish and National Lampoon...




...not elements you would usually pair in the same news story


by WKSU's TIM RUDELL


Reporter
Tim Rudell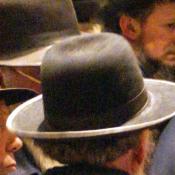 Amish investors in Fair Finance gather at a community meeting om Wooster in January that drew 1,200 people.
Courtesy of Brandon Davis
Download (WKSU Only)
In The Region:
But, they are indeed tied together in the complex tale of a troubled Northeast Ohio company called Fair Finance....and how the decades old seller of investment certificates changed after a new owner, once high-flying Indianapolis entrepreneur Tim Durham, took over
---
---
---