Loading...


Economy and Business



Monday, June 21, 2010




Cleveland's housing court fines two companies $13 million for dilapidated housing




Judge also chastises city for not demanding enough of the owners


by WKSU's M.L. SCHULTZE


Web Editor
M.L. Schultze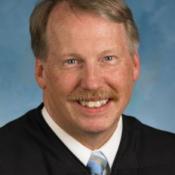 Cleveland Housing Judge Raymond Pianka has leveled a record fine against two South Carolina companies that are frequently cited in his court
Courtesy of Cleveland Municipal Court
Download (WKSU Only)
In The Region:
Cleveland's Housing Court has levied a record $13 million fine against two South Carolina real estate companies, and is pushing the city to put more force behind its code enforcement. WKSU's M.L. Schultze talks with Cleveland housing attorney Tom Wagner about the decision and housing court's frustration.
---
---
---