Loading...


Courts and Crime



Wednesday, November 17, 2010




Sentencing of treatment home founder spurs forensic audit




Summit County alcohol board says it's confident in Interval Brotherhood Home, but wants affirmation




Story by

DAWN EINSEL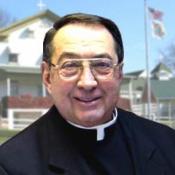 The founder of Interval Brotherhood Home, Rev. Samuel Ciccolini, was convicted on tax and fraud charges, spurring the audit.
Courtesy of Interval Brotherhood Home
Download (WKSU Only)
One of the largest funders of a Summit County treatment home for alcoholics and drug addicts has launched a forensic audit of the Akron non-profit organization. The Summit County Alcohol, Drug Addiction and Mental Health Services board is hiring an accountant following the sentencing of Interval Brotherhood Home's founder, the Reverend Samuel Ciccolini, on tax and fraud charges in federal court last month. Ciccolini ran the home for almost four decades and is accused of embezzling money through by falsifying work and other records. Alcohol Board Interim Executive Director Gerald Craig says they are confident that the audit will reveal no misappropriation.
Ciccolini repaid $1.28 million voluntarily and was ordered to pay $3.5 million in restitutions.
---
Related WKSU Stories

Interval Brotherhood home founder gets one day in prison
Wednesday, October 20, 2010

Akron priest could face prison for embezzlement scheme
Wednesday, October 6, 2010

Akron priest pleads guilty to bank and tax fraud
Friday, July 23, 2010

Support swells for a revered Northeast Ohio clergyman
Thursday, July 15, 2010

Catholic priest on leave from Summit County center he founded
Wednesday, July 14, 2010

Federal charges lodged against Akron priest
Tuesday, July 13, 2010
---
---
Stories with Recent Comments