Loading...



From WKYC.COM / TV 3
Get the latest school closings and delays


Funding for WKSU is made possible in part through support from the following businesses and organizations.
---
For more information on how your company or organization can support WKSU, download the WKSU Media Kit.

(WKSU Media Kit


)
---

Economy and Business



Monday, May 16, 2011




Jobs are still the key to economic health




Traditionally most of the rest of the country has been better off than our area during recessions, maybe not this time.


by WKSU's TIM RUDELL


Reporter
Tim Rudell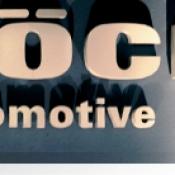 This German based automotive group decided on Northeast Ohio for a new 75,000 s/f injection-molded-parts factory. It will likely employ about 125 workers
Download (WKSU Only)
In The Region:
The underpinnings of economic recovery for northeast Ohio may be showing in the latest quarterly update from Team NEO--the non-profit charged with selling businesses on moving to, or staying in the sixteen county area. WKSU's Tim Rudell reports.
---
---