Loading...


Courts and Crime



Friday, July 29, 2011




Highway Patrol makes 10 kilo bust




Routine traffic stop in Northwest Ohio yields $1 million in cocaine




by WKSU's STATEHOUSE CORRESPONDENT BILL COHEN



Reporter
Bill Cohen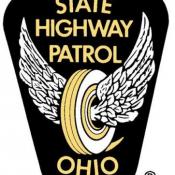 Lt. Anne Ralston says the Ohio State Highway Patrol has seen a rise in the amount of drugs seized in the first six months of this year.
Download (WKSU Only)
The Ohio State Highway Patrol has made another big drug bust. The latest one was Thursday in Preble County. That's where troopers pulled over a car for speeding and discovered 10 kilos of cocaine in a hidden compartment. The street value of the drugs is estimated at $1 million. Lt. Anne Ralston is a spokeswoman for the patrol. She says this latest bust is just a continuation of an upward trend in drug seizures this year by the patrol.
The latest cocaine bust on Interstate 70 came just about 3 miles from the site of an earlier bust last week. That's when troopers seized 6 kilos of cocaine, valued at about $600,000.
Other options:

Windows Media
/

MP3 Download
(1:36)
---
---
---
Stories with Recent Comments