Loading...


Economy and Business



Monday, August 22, 2011




Northeast Ohio's economic recovery is sluggish, but continuing




Tracking data for economic growth and jobs in the region shows it is doing better than during past recessions, and better than some other parts of the country


by WKSU's TIM RUDELL


Reporter
Tim Rudell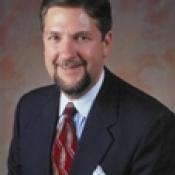 Tom Waltermire is CEO of Team NEO / Cleveland +, a non-profit organization that has been promoting new business for northeast Ohio. It will now also be involved in keeping existing companies and jobs in the area
Courtesy of TeamNEO
Download (WKSU Only)
In The Region:
"Team NEO," the non-profit that markets northeast Ohio to investors and businesses around the world, says the region continues to show growth, but it is slight, and slow. WKSU's Tim Rudell reports on the latest quarterly numbers – which predate the economic turmoil of the last few weeks.
---
---
---
Stories with Recent Comments