Loading...


Economy and Business



Monday, August 29, 2011




New responsibilities and a Third Frontier grant for Team NEO




The mission was to attract new companies and investors to northeast Ohio, now it is to keep existing businesses in the region as well


by WKSU's TIM RUDELL


Reporter
Tim Rudell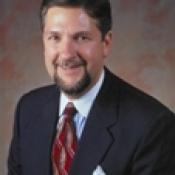 Tom Waltermire heads Team NEO. Latest figures show that the non-profit regional business booster has brought 47 companies and 3,800 jobs to northeast Ohio since 2007
Courtesy of Team NEO
Download (WKSU Only)
In The Region:
Governor John Kasich is turning economic development in Ohio over to the private sector. That's making for big changes for Team NEO--the non-profit founded in 2003 by FirstEnergy, area chambers of commerce, and others, to draw new business to northeast Ohio.WKSU's Tim Rudell reports on how Team NEO is stepping in for a state agency in our region. And, receiving a major infusion of additional funding to do it.
Choosing Team NEO
Part of the Kasich administration's privatization effort is JobsOhio, a non-profit that among other things is charged with selecting contractors to replace state personnel in economic development. Team NEO is one of the picks. It will assume responsibility in Ohio's 18 northeastern counties for the Department of Development--whose regional offices are being eliminated state-wide.

A natural fit

Tom Waltermire is CEO of Team NEO. HE says the organization's experience was a major factor in JobOhio's decision. "Because of our regional activity base, and our connections we were the only ones in northeast Ohio invited to submit a proposal. So, they selected who they wanted to work with. We will now represent and help all of northeast Ohio. In the past there were state employees that did this--and those are gone."
Expanding JobsOhio
Administration supporters in the General Assembly want to give JobsOhio control over business loans, infrastructure grants and most other incentives for attracting or keeping businesses. To fund the effort, the state is leasing billions of dollars in liquor sales profits to the private umbrella agency.
---
---
---
Stories with Recent Comments