Loading...



From WKYC.COM / TV 3
Get the latest school closings and delays


Funding for WKSU is made possible in part through support from the following businesses and organizations.
---
For more information on how your company or organization can support WKSU, download the WKSU Media Kit.

(WKSU Media Kit


)
---

Sports



Wednesday, December 21, 2011




Terry Pluto looks at why Mike Holmgren may have confronted critics




The Browns president spoke to the media for only the second time this season, and he wasn't happy


by WKSU's TIM RUDELL


Reporter
Tim Rudell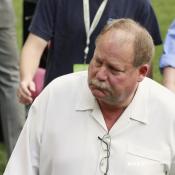 Cleveland Browns President Mike Holmgren has been at the helm of the franchise for just under two years
Courtesy of Browns
Download (WKSU Only)
In The Region:
Team president Mike Holmgren put-off some fans of the Cleveland Browns when he got angry at a news conference last week. But fans of the Cleveland Cavaliers have typically had the opposite response to occasional fieriness from Cav's owner Dan Gilbert. In a conversation with reporter Tim Rudell, Plain Dealer sports columnist and WKSU commentator Terry Pluto says the difference in reactions may be due to what made each of these "faces of the franchise" angry, and who they were angry with. For Holmgren it seemed to be questions about how he's been running the organization, posed by reporters--specifically a question about the handling of quarterback Colt McCoy's concussion in the last Steelers game set things off.
---
---
---