Out of her element
It's been a whirlwind of a month for 32-year old Jennifer Tyrrell. First, she was forced out as leader of her son's Cub Scout pack because she's a lesbian. Then the story went viral.

Red carpets, big network and newspaper interviews, celebrity endorsements and jet-setting. She's at the center of an international campaign to get the Boy Scouts to change its policy banning gay adults.

And she's entirely out of her element.

Her speech at the annual Gay and Lesbian Alliance Against Defamation, or GLAAD, Awards in Los Angles recently underscores how much. "I've never even been on a plane before…but we got on one yesterday because we all agreed, it's time to stand up," she said.



At home in Bridgeport
Tyrrell is much more at ease in this setting in the sprawling park near her home in the eastern Ohio village of Bridgeport – a quiet community where the Appalachian hills give way to the Ohio River. The population is about 2,000.

Tyrrell lives there with her partner Alicia and their four children. Last year, she agreed to be a den mother for her seven-year old son's Cub Scout pack -- then she was also named treasurer
When she started asking questions about missing money and was denied access to the pack's funds, she was told she would have to resign because of the Boy Scouts of America's long-standing policy that prohibits gays and lesbians from being adult leaders. "I cried for a lot of days, and I was very angry. I still feel super conflicted…But I gotta do what I gotta do…for my kids and all the other kids.
| | |
| --- | --- |
| | |
| (photo credit: Amanda Rabinowitz) | |
Loves the Scouts
The conflict she feels stems from fighting an organization that she loves. Her eyes light up looking back on her year as den mom -- the camping trips, the fundraisers and the joy of hoping to see her son Cruz attain the highest ranking of Eagle Scout. Instead, he's no longer in the pack. "Everybody knew, like the boys knew, Cruz had two moms…They said 'Who's that? I thought you were Cruz's mom.' And I'd say, "Cruz has two moms." And they would [say] – 'Ok, can I have a snack?'"

Scouts stance, and an outpouring of support
These days, the Boy Scouts are not commenting on Tyrrell's dismissal. But when it first became public, the organization issued a statement saying a Cub Scout den is not the appropriate place for children to become aware of sexual orientation. It said such complex matters "should be discussed with parents, caregivers, or spiritual advisers, at the appropriate time and in the right setting."
But Tyrrell has gotten a lot of support from the other moms in her pack, like Brandi Dunn, who encouraged her to hold a rally in Bridgeport shortly after she was fired. Dunn has removed her son from the Cub Scouts. "He's seven. So here we are, having to have a talk about something that he still doesn't fully understand and doesn't make any sense to him because he doesn't really care," she said.
(photo credit: Amanda Rabinowitz)
Another mom, Patty Morgan, kept her son in the troop. She and Tyrrell remain best friends. Not only did Morgan keep her kids in scouts, but she recently became the leader of the entire Cub Scout chapter. "It's rough. Even the boys still ask, 'Where's Jen at?' It was too hard to take them out of it," she said with tears streaming down her face.

A personal loss
Tyrrell says she feels like she's lost a second family. "It's been tiring, I have to keep reliving it; it's sad for me…This is about gay rights, of course, but I feel like I've broken up with people…I feel like I have a huge loss, and I just would like to have it back."
Small town goes worldwide
In the small village of Bridgeport, just about everyone knew Jennifer Tyrrell even before the reporters started visiting and her story went worldwide.
| | |
| --- | --- |
| | |
| (Photo credit: Amanda Rabinowitz) | |
At the Dairy Queen on Bridgeport's Main Street, Manager Brianne Janiszewski says she's known 'Jen' for about three years. "When something happens, everybody knows about it…from Bridgeport, to Brookside to Lansing, to Blaine, Barton, all around here, everybody knows. It's a little weird because I mean, we're a small town, I mean, what's so grand about us?"
The media frenzy also surprises another employee, Randy Hanson. "One moment I'm sitting on one of my favorite websites and she's the top news story…and I said, 'Oh, whoa, that's my area!'

Hanson also supports Tyrrell. "As a den mother, she was wonderful, everybody liked her…and then you turn around and you said, 'well how many other places do this?' Now, Bridgeport is going to be a sign of nationwide of her, and of the movement in general."

Ripple effect
Within two weeks of Tyrrell's ouster from the Cub Scouts, David Sims, a board member of the Ohio River Valley Scouts, resigned to show his support. He did not return calls for an interview, and Patty Morgan, who now leads the Cub Scout pack, says speaking publicly was a difficult decision. "I've actually been asked not to talk to the media anymore, by the higher ups. Their take on it is that if no one talks about it, eventually it's going to go away…and, I don't think this is going to go away."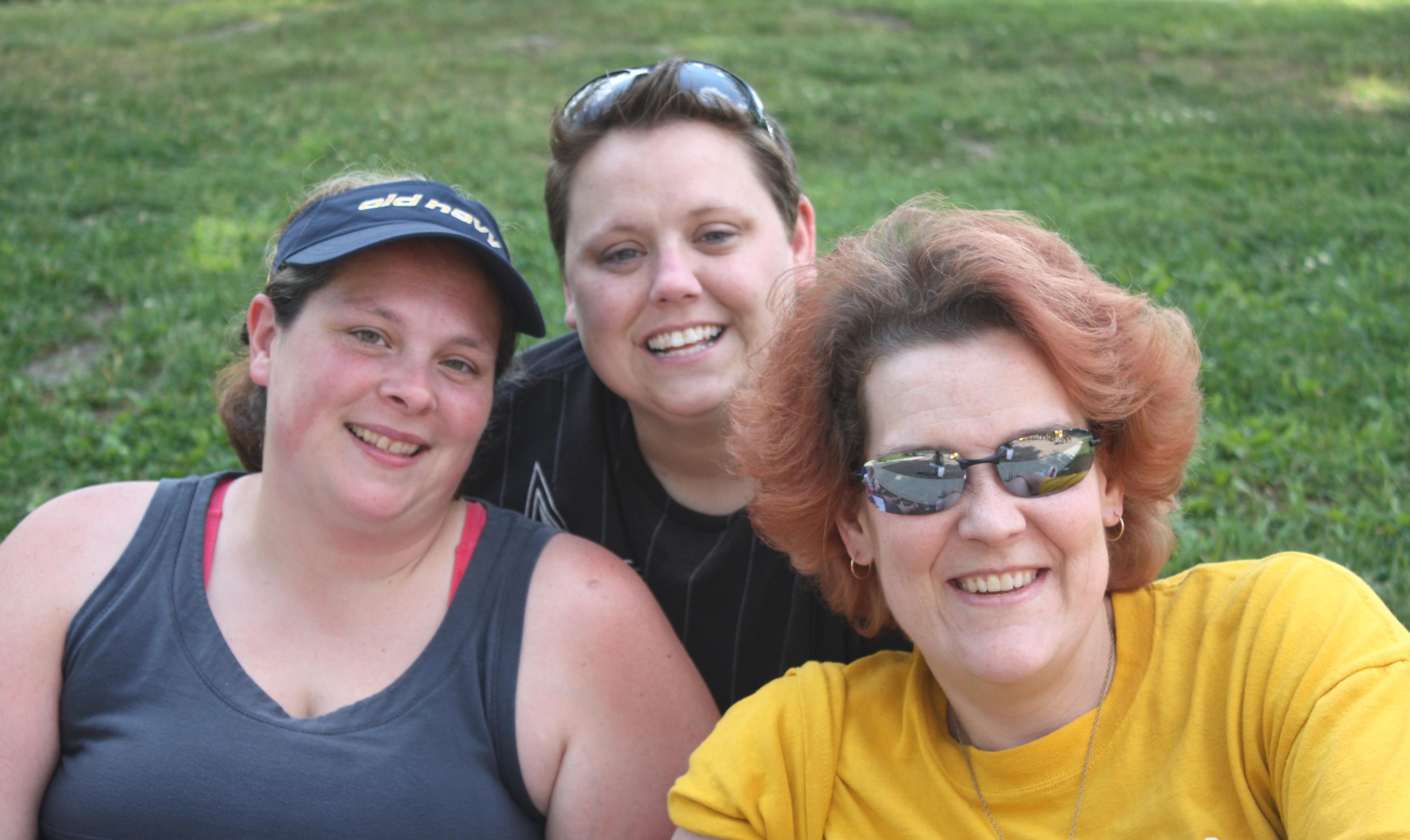 "Change is inevitable"
The Boy Scouts of America policy banning gay and lesbian leaders was upheld by a 5-4 vote by the Supreme Court in 2000. Bridgeport Cub Scout mom Brandi Dunn is optimistic Tyrrell's movement will spark the change that failed in the courts. "I think that maybe our kids or grandkids will see it, because, I mean, change is inevitable in this world…and it has to happen."
Despite her disdain for red carpets and public speaking, Tyrrell will keep it up the public campaign. This weekend she and her family fly to San Francisco. She's a featured speaker at another GLAAD awards ceremony. She hopes all the time she's spending away from Bridgeport pays off. "I really would like to encourage them to make the change on their own without having to be forced. I think that would send a better message to America to be inclusive."
Petition signatures delivered
On Wednesday, Eagle Scout Zach Wahls, an Iowa college student who was raised by lesbian mothers, presented Tyrrell's Change.org petition at the Boy Scout of America's annual meeting in Orlando, Florida. It has about 280,000 signatures and counting. After a 20-minute meeting with Tyrrell's supporters, the Boy Scouts announced it has no plans to change its policy.
But Tyrrell isn't done. She said under her breath, "I'll take it to the Supreme Court if I have to."