Loading...



From WKYC.COM / TV 3
Get the latest school closings and delays


Funding for WKSU is made possible in part through support from the following businesses and organizations.
---
For more information on how your company or organization can support WKSU, download the WKSU Media Kit.

(WKSU Media Kit


)
---

Sports



Wednesday, June 20, 2012




Terry Pluto remembers "the booming voice from basketball heaven"




Howie Chizek, who died Saturday at age 65, was the Cavs distinctive PA announcer for 17 seasons


by WKSU's AMANDA RABINOWITZ


Morning Edition Host
Amanda Rabinowitz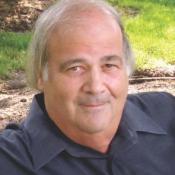 Howie Chizek, 65, passed away unexpectedly on the first day of a trip with kids to Florida.
Download (WKSU Only)
Northeast Ohioans are remembering a very distinctive voice of the past 40 years. Howie Chizek died Saturday of a heart attack at age 65. In addition to his long-running talk radio program on WNIR in Akron, he was the Cleveland Cavaliers public address announcer for 17 years - - during some of the team's most exciting seasons inside the old Richfield Coliseum. WKSU sports commentator Terry Pluto shares some of his favorite memories with Amanda Rabinowitz.
---
---
---