An idea born on the Trail
Every day is bring your dog to work day at Tremont Electric, and the second story loft office combines the chaos of an electronics assembly line with the feel of a trendy salon. CEO Aaron LeMieux says it's part of the plan to keep the workplace casual, "because we tend to work extremely long hours…"
Aaron LeMieux and his wife Jill founded Tremont Electric five years ago. But the idea for a portable power generating device was born in 1996 when LeMieux took a break from engineering school to hike the Appalachian Trail.
Somewhere along his 1,500 mile trek LeMieux came up with an idea to harvest the kinetic energy of his walking and store it. The dream of developing a Personal Energy Generator, his nPower PEG, ripened for ten years, until one day in 2006 LeMeiux told his wife he planned to quit his job as a business consultant and become an inventor -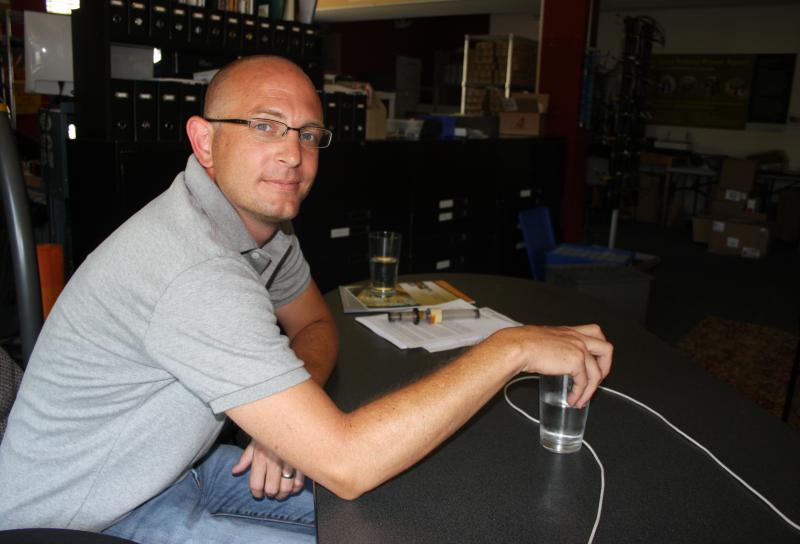 "Listen honey I think I got a great idea, I'd like to empty out the savings account and give it to the patent attorney."
Jill LeMieux, head of marketing at Tremont Electric, recalls the moment , "It was scary. It's still scary."

From kinetic to electric energy
Aaron LeMieux's invention captures the energy of the up and down motion of walking with what he calls the core of the nPower technology, a mechanically resonant linear electrical generator.
The nPower PEG is a ten inch plastic tube that works by the same principle as all electric generators - a magnet passing through a wire coil generates a current… except inside LeMieux's PEG, the magnet bounces with the frequency of the human stride.
"People tend to walk around at 2 hertz, that's two steps per second, and with that we've been able to tune this system out to that 2 hertz. And when you wrap that all together what you essentially have is a generator that gets powered by a human being."
A battery stores the juice. Attach a USB cord, and it charges your cell phone or any other handheld device just like wall socket would.
LeMieux says we generate about 100 watts from walking, more than enough power during an average stroll.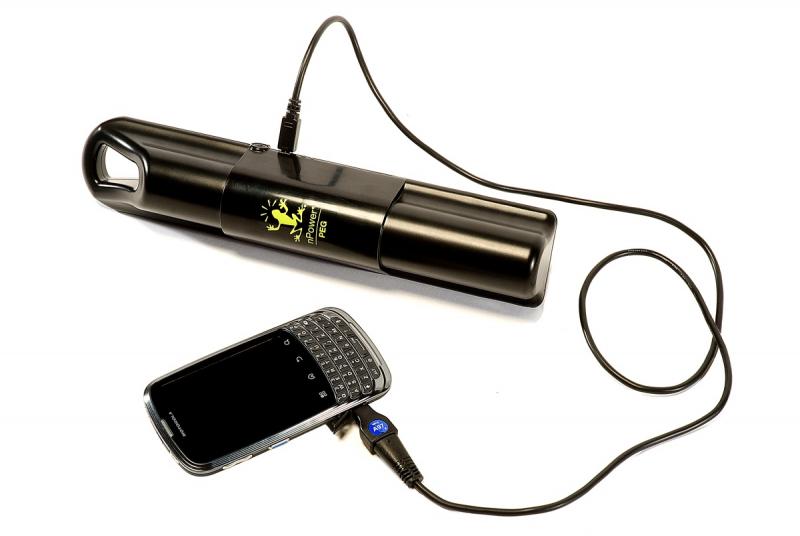 The energy of Tremont
But he demonstrates another form of energy by giving a walking tour of his beloved Tremont. Across the street from his office is Michael Symon's Lolita, down the street is Rocco Whalen's Fahrenheit.

Down Professor street we meet a man hosing down a cozy looking patio. LeMieux introduces Paul Jones, proprietor of the Tree House, where he met my wife Jill.
Jones agrees that the entrepreneurial spirit powers Tremont. "Everything feeds off each other, all the restaurants, all the bars, make it a great place."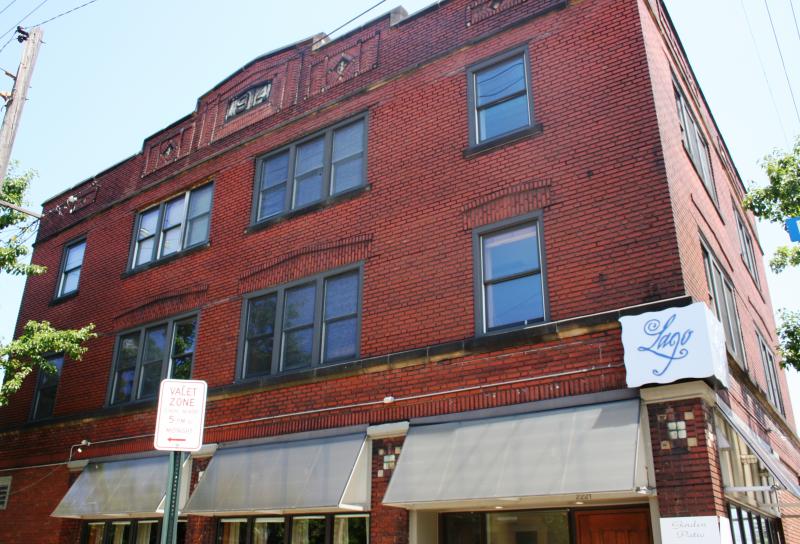 That vibe feeds what LeMieux calls his inventor's mindset, which means taking risks - "You have to fail, you learn from failing, you get back up, you dust yourself off and go back after it again."

Harvesting the energy of Lake Erie
Back at Tremont Electric, LeMieux shows off another invention, a scaled-up version of the personal power generator that uses wave energy to provide residential scale power.
A sketch shows bright yellow refrigerator sized buoys bouncing on the surface of Lake Erie. He hopes to have a prototype of his wave-power generator in the water later this year.
Although LeMieux is not afraid of failure, he does not seek it. His favorite expression is "crawl, walk, run." He says, he's got the partners in place, and the technology to scale it up.

But before he starts running with the wave generators, he's building on the energy of walking. Although he's not revealing details, Tremont electric has partnered with the military to test the personal energy generators with soldiers in the field, where batteries are scarce but long marches plentiful.

After five years of building, testing, and failing, Aaron LeMieux says Tremont Electric is finally achieving positive cash flow. But even with the company up and running, he says he has no plans to move away from the charge he gets working in Tremont.
I'm Jeff St.Clair with this week's Exploradio.