A step inside the jail's mental health pod
A door inside the Summit County Jail is marked "1-D." That's the pod with 24 cells devoted to inmates who have mental illnesses – things like schizophrenia, bipolar and dissociative disorders.
Inside, a common area smells like urine. Metal tables and TVs are bolted to the floor. One inmate is in a cell wearing a special green gown that's thick, quilted and sleeveless to prevent the man from being able to tear the material and hang himself.
Another common area with a skylight is around the corner. There, about a dozen inmates in striped uniforms sit together in the sun, many rocking back and forth.

Together, they represent a small fraction of the jail population with psychiatric problems. Summit County jail Chief Gary James says as many 140 inmates are on psychotropic drugs on any given day.
"Obviously, [they're] probably pretty good and medicated, they look like they're doing pretty good," he said. "And, this is a good day. Normally, there's somebody in here that is kicking the doors and yelling and screaming and hollering and the deputies have to deal with that."

A death and a new policy
This may be a good day, but Summit County Sheriff Drew Alexander says there have been too many bad ones. So bad, that back in 2006, an inmate, Mark McCullough, died after struggling violently with deputies in the jail's mental health unit. The officers were charged criminally; one was acquitted of murder and the charges against four others were dismissed.
In February of this year, Alexander became the first sheriff in the country to say he would no longer book violent mentally ill offenders unless they get mental-health treatment first.
The policy came at the recommendation of the National Institute of Corrections, which Alexander brought in to review the situation. Alexander says his facility cannot be a dumping ground for people who cycle through hospitals, jails and the streets.
"As a society, we've stuck our head in the sand," Alexander said.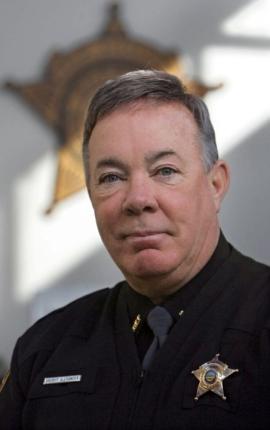 "These people turned to the streets, they have nowhere to go, and as a result they end up in our jails. We could go downtown Akron, and I could walk around and show you 10 beds of people who are sleeping outside all winter, and they probably are in and out this jail, too, sometimes they just come in to get warm. I facetiously say we have room out behind the jail here fenced in, let's put some lions in there and feed them to the lions, you know, charge admission."
Videotaping take downs
Within the last two years, the jail began videotaping each incident in which deputies had to enter a cell to control a violent inmate. Chief James sifts through hundreds of video files on his computer. He finds one in which an inmate diagnosed with schizophrenia arrives off his medication and in the midst of a psychotic break.
James fast-forwards the tape to 17 minutes: The team, of five deputies is getting ready to enter the cell as the inmate is screaming profanities and kicking. They are prepared with stun shields and helmets.
He fast forwards to 22 minutes. "They're putting his ankles in restraints, and they're going to lay him down and put his wrists in padded restraints," James said.

Deputies get training
Many deputies receive what's called CIT, Crisis Intervention Training, on how to safely "take down" a violent inmate. Akron has become a national leader in the training, certifying more than 4,000 deputies nationwide. Still, the training is voluntary. Paul Wright has been a deputy in the Summit County jail's mental health pod for about a year. He's not CIT certified, but says he knows how to handle the regulars.
"You've got four deputies controlling almost 100 inmates," he said. "So when you've got people who do have violent tendencies due to their mental illness, we always have to be on guard for that. My undergraduate degree is in special education so I've been exposed to a lot of different populations so that's why it helps me interact with them pretty well."
Jail treatment cutbacks
Complicating the problem, Summit County Sheriff Drew Alexander says the county Alcohol, Drug Addiction and Mental Health board had cut back the hours of psychiatric care provided to the jail. The board restored the cuts, but Alexander says it's still not enough.
"They weren't getting the attention and the evaluation they needed and they were having psychotic episodes in their cells because we couldn't get them back on their meds," he said. "We didn't have the right or the knowledge to get them back on their meds. And Mark McCullough was a good example of this."
Doing the best they can
The Summit County board's director, Jerry Craig, says two-thirds of his budget goes to mental health treatment and $1 million a year on treatment services in the jail. He says the board's trying to provide the best it can.
"Certainly I understand his frustration [with that]," he said. "But I would maintain that working with so many different systems is very complex and it takes a lot of work over time. And I think that one of the things we can be proud of is that we have made progress over the several years that we have been working together."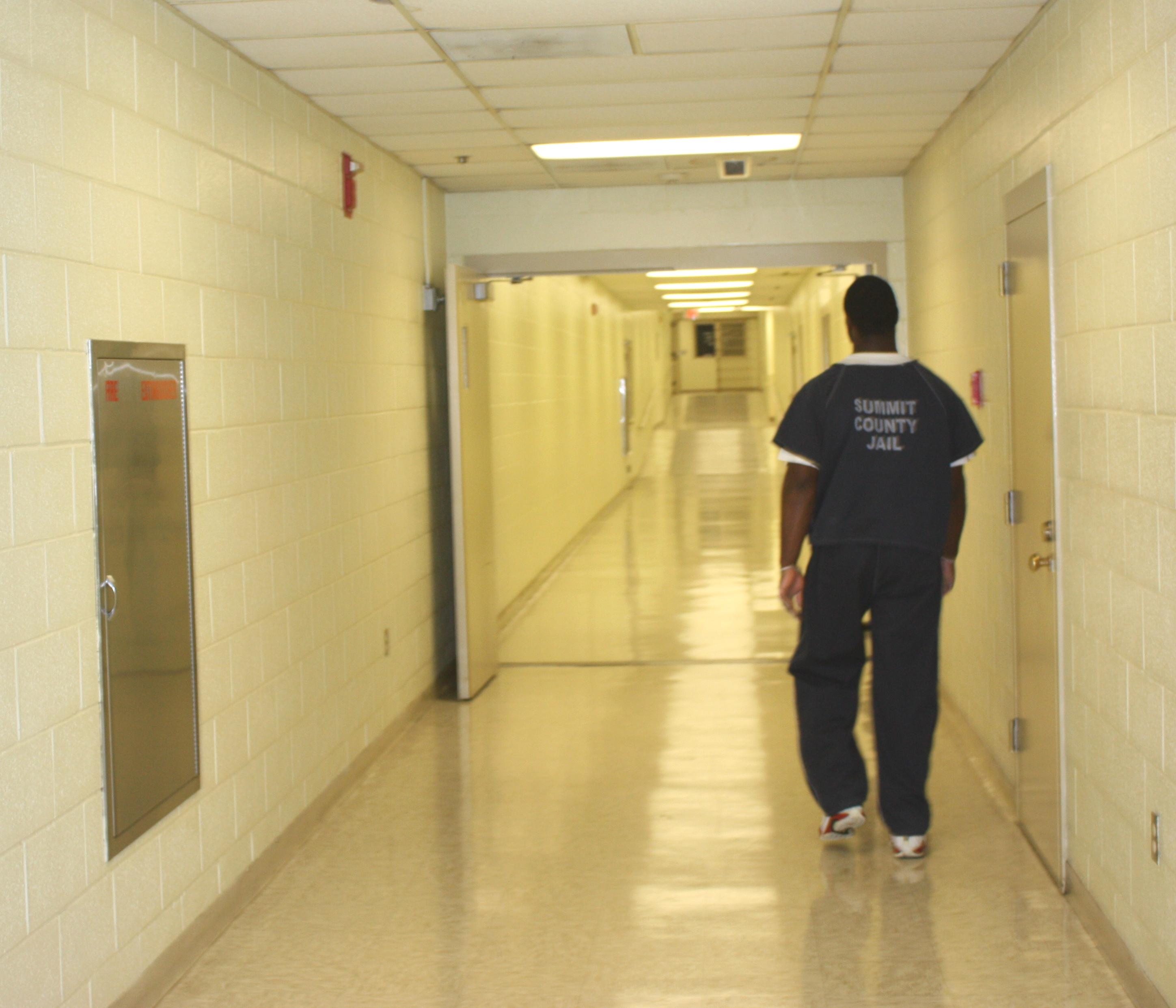 Some inmates express concern
For at least one group of people - the inmates themselves - the concerns about jail access go beyond money and policy. They go to survival.
Sharon Bushner of Akron is diagnosed with bipolar disorder and depression. Ten years ago she was homeless and a drug addict and spent three weeks in the Summit County Jail on a domestic violence charge. There, she learned about the county's mental health court. It linked her with resources and treatment. Today, she's sober, takes her medication regularly and is employed.
"What if [it was me? And] they turned me away like that or feel that they didn't need me at their jail facility because of they mental status or whatever like that. What would I would have did? What agency would have came to talk to me? That's what that mental pod there is for. That's what we have agencies there for. To try to get them in the same program like I went through."
The Summit County Jail has turned away fewer than 10 people since the sheriff announced his policy six months ago. Alexander says most of the mentally ill inmates are regulars and his deputies have developed a good rapport with them.

Click here to view part two of the series: Ohio jails: Mental health treatment of last resort