Linndale has access to a quarter-mile stretch of Interstate 71 south of Cleveland. And what a valuable stretch it's been. The Ohio Supreme Court newest report shows the village's mayor's court handled 4,600 citations – nearly all of them traffic cases – worth nearly half a million dollars.
For years, Linndale's shown up on sites like speedtrap.org. Even its Wikipedia entry calls it a speedtrap.
But Linndale's law director, George Simon, says the village is simply watching over one of the busiest interstate highways in Ohio.

"What we're failing to realize is that 35,000 vehicles go through Linndale on a daily basis," Simon says. "When you talk about how many people are cited for a violation with that amount of vehicles, it is very low."
Simon says Linndale's police force of six full-time and 15-to-18 part-time officers contribute a safer Interstate71.
'Hit the jackpot'
Kevin Coughlin isn't buying it. The former Ohio state senator sponsored several attempts to limit or even eliminate the mayors courts. He says communities like Linndale go far beyond the call of safety.
"A vast majority of people who are traveling on the roads in Ohio and everywhere in this country are probably traveling over the speed limit," Coughlin says. "You go after people who are driving in a reckless way that can put themselves and others in danger, but you don't set up a speed trap just to basically hit the jackpot and rack in money, which is what these communities are doing and it is wrong."
Coughlin argues there's a built-in conflict of interest in such courts: the mayors of these towns appoint the magistrates who hear the cases. And he says mayors, like most local officials, are constantly seeking more revenue.
A convenience?
Linndale's law director, Simon, says the mayor's courts have little wiggle room on what they can charge in fees and court costs, and argues that the court is simply a public service.
"Linndale saves a lot of convenience for people and it keeps the highways and village streets safe. We are strictly there for the safety and health and welfare of the population."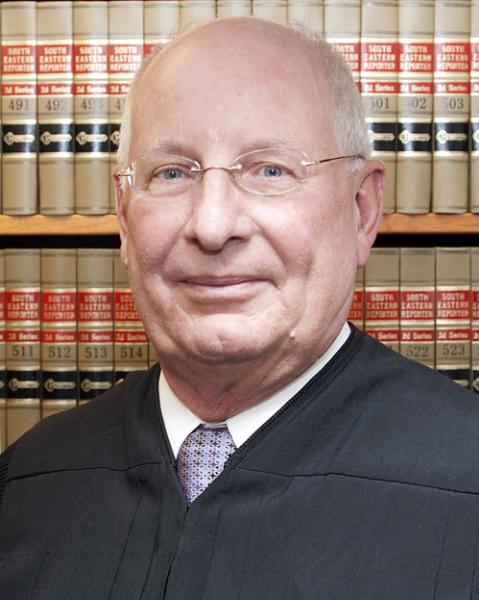 But his argument doesn't sway yet another former lawmaker: Ohio's senior Supreme Court Justice Paul Pfeifer.

"We ought to put them out of business principally because the most notorious of them are operated as revenue enhancers for tiny little communities who send an officer out on the main state highway and essentially fun speedtraps. I doubt that anybody who got a speeding ticket in that little burg thinks of it as a matter of convenience."

Make that 319
With both Pfeifer and Coughlin out of the statehouse, the argument has been picked up by another Republican, Sen. Tom Patton of Strongsville.
He's not calling for the flat-out elimination of the courts. But he has introduced a bill that increases from 100 to 200 the minimum population required to have one. Nothing is scheduled to happen with that bill until at least the fall.
Meanwhile the number of mayor's courts in Ohio is set to grow in January to 319. The Cuyahoga County city of North Olmstead – which is bisected by Interstate 480, plans to open its mayor's court then.